Purchasing a life or death insurance policy is one of the most important financial decisions you'll ever make in your life. Not only does it secure the financial future of your loved ones, but it can also come in handy when you are faced with a financial emergency.
With a life insurance policy, you can be sure that the financial needs of your loved ones will be taken care of even when you are no longer with them.  It means your kids will attend college, your family's monthly expenses will be catered for, your mortgage will be paid off, and any other debts you leave behind will be paid in full.
However, shopping for a life or death insurance policy can be relatively difficult, especially if it is your first time. These policies differ significantly when it comes to monthly premiums, coverage limits, benefits, mode of payment, and duration of coverage.
In today's post, we discuss some of the most crucial things you need to consider when buying a life insurance policy. Read on to find out everything you need to know.
1. Affordability
There is no bigger mistake than committing to financial obligations you cannot keep up with to the end.  Therefore, one of the most important things you need to look for in a life insurance policy is its affordability.
Take time to find a policy that is within your budget and addresses your needs. Make comparisons and only go for an insurance provider that offers the most comprehensive policy at the most affordable rate.
Before signing the dotted line, be sure that you can afford the monthly premiums throughout the length of the coverage.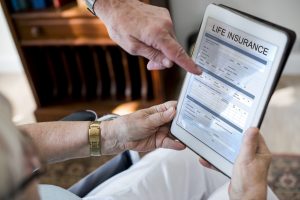 Also, keep in mind that unexpected financial hardships may strike along the way, and things could get tougher. So, ask yourself if you can still keep up with payments when such a thing happens to you.
As long as your policy is affordable, you will always keep up with the payments without violating the terms & conditions, even if it means making slight adjustments to your monthly budget.
2. Underwriting Leniency
You could be making a significant financial mistake if you buy a life insurance policy from an insurance company that doesn't treat your overall health fairly. Even if you are suffering from diseases such as diabetes and high blood pressure, or your family has an "undesirable" medical history, you need to be treated fairly.
Avoid insurance companies that may want to capitalize on your health condition to drive the premiums through the roof. Although the monthly premiums for people suffering from such illnesses may be relatively high, you want to make sure that you are not being exploited.
Speak to a knowledgeable and independent insurance agent who can help you find insurance providers that will be willing to offer reasonable rates for your particular situation.  If you don't take the time to do your research, you risk overpaying or being rejected altogether.
3. Advance Benefit Payment
When you die, there could be a wide range of big costs that need to be paid straight away to make things easier for your loved ones. Such costs include hospital bills and funeral expenses.
Things might get out of hand if you die unexpectedly or if you had not planned everything properly. In such a case, your loved ones may find it hard to meet the cost of certain things needed to give you a decent sendoff.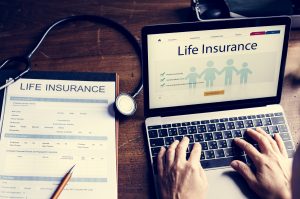 This is where a life insurance policy with an advance payment option comes into play. The advance payment option means that your designated beneficiary can get a lump sum payment immediately after your death to cover funeral expenses.
This will serve as a big relief to them because they don't have to be frugal while planning your final sendoff. Also, they'll mourn peacefully and focus on healing and moving on with life.
4. Living Benefits
Thanks to a new wave of life insurance providers striving to meet ever-changing consumer needs, there are many ways you can use your life or death insurance policy while you are still alive.
For instance, many newer policies provide you with the option of receiving payments from your provider if you get a chronic illness or need to be placed in a care facility.  Some companies also provide you with a 20 or 25-year window, after which you can get back some of your premiums as a lump sum if you no longer want to pay for the insurance.
Therefore, if you want to enjoy part of your life insurance policy before you die, make sure you find a policy that offers living benefits.
We Are Here to Help You with Your Insurance Needs
At Insurance Master, we care about you, and our licensed insurance agents will do anything to help you find affordable insurance rates.  We work with some of the most trusted insurance brands to bring you affordable policies that guarantee peace of mind.  Contact us today and let us take care of all of your insurance needs.
Please follow and like us: