When you first enroll in Medicare, you may be surprised to find out that your hospital and medical insurance isn't completely free and doesn't cover all of your health needs. While Original Medicare is designed to cover a significant portion of your healthcare costs, it doesn't cover everything. You still need to cater for out-of-pocket expenses such as copayments, deductibles, and coinsurance.
To help cover the gaps in Medicare plans, at least 23.5% of Medicare beneficiaries– approximately 14 million people- purchase Medigap insurance, also known as Medicare supplement.
But before you go in the same direction, you need to ask yourself whether the insurance is good for you by evaluating your healthcare needs and how much money you are willing to spend on extra premiums.
In this blog post, we discuss some of the critical aspects of Medigap insurance to help you make an informed decision. Read on to learn more.
Understanding the Medicare Donut Hole
While Medicare remains one of the best health insurance plans for seniors, it still contains some gaping holes that can cost you a lot of money should you fall seriously ill.
Medicare Part A covers inpatient hospital, home health, inpatient skilled nursing facility and hospice services. Some of the gaps in Medicare Part A coverage include:
Hospital coinsurance payments: Typically, Medicare covers the first 60 days of hospitalization after the deductible has been met. Day 61 to 90 requires a copayment, and days 91 to 150, referred to as "lifetime reserve days", requires an even higher copayment.
Hospital deductible per spell of illness.
Hospital services beyond 150 days for every sickness spell.
Homecare services are offered on more than an intermittent or part-time basis.
Skilled nursing facility services beyond 100 days for every sickness spell.
Skilled nursing facility coinsurance payments: Medicare will only cover the first 20 days in full. From day 21 to day 100, you will be required to pay a daily copayment.
Medicare Part B is designed to provide coverage for a wide range of outpatient and physician services. It also caters for prosthetic devices, ambulance transportation, and durable medical equipment.
Here is a summary of some of the gaps in coverage that aren't reimbursed by Medicare Part B:
Medicare Part B deductible: Typically, you must meet an annual deductible before Medicare Part B starts to pay for covered services.
Medicare Part B 20% coinsurance payment. Generally, Medicare will pay up to 80% of the approved charge for all covered services and items, while the beneficiary will be expected to pay 20% of the cost.
Balance billing above the Medicare-approved charge. In most cases, physicians will charge a higher amount than what Medicare approves, and you will be expected to pay the balance.
What Is Medigap Insurance?
Now that you understand some of the gaps in Medicare coverage, you need to figure out how to address them before the unexpected happens.
Medigap insurance policies are health insurance plans sold by private companies to help you cover the gaps in your Original Medicare plan.
Depending on the plan you choose, these policies are designed to offer more coverage for routine services that Medicare doesn't cover. In some cases, all or a significant part of the expenses that Medicare doesn't cover, such as vision care, dental care, and long-term care, are covered.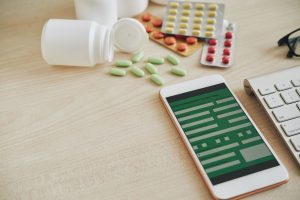 The primary purpose of Medigap insurance policies is to reimburse you for the costs you pay out of your own pocket. Since private insurance companies provide these plans, you pay a monthly premium in addition to your Part B premium paid directly to Medicare.
An insurance company can refuse to sell a Medigap policy to you if you have preexisting health conditions. However, you can easily qualify for a guaranteed issue policy if you meet specific criteria.
How Much Does Medigap Cost?
You need to keep in mind that Medicare won't cover any of the costs of a Medigap policy. This is the primary reason these plans aren't the right choice for everyone.
With most Medigap insurance policies, the insurance company gets your Part B claim information from Medicare and then pays the money directly to your doctor.
Each insurance company is responsible for setting its own pricing criteria for Medigap policies. These policies are generally priced in three different ways, namely:
Issue-age rated: With an issue-age rated policy, your monthly premium will be based on your age when the policy is issued. Prices are generally cheaper for people who purchase at a younger age. The price won't change even as you grow old.
Attained-age rated: With attained-age rated pricing, your monthly premium is determined by your current age. It means that your premiums may increase as you grow older.
Community-rated: In a community-rated pricing model, the insurance company charges everyone the same rate regardless of their age.
Generally, the cost of Medigap insurance can vary widely depending on a wide range of factors such as gender, age, location, tobacco use, and deductible amounts. Depending on what you choose, your Medigap premium can range between $55 and $700 per month in 2022.
Why Should You Buy Medigap?
So, you have enrolled in Medicare and know some of the coverage gaps you have to deal with. Why should you consider adding Medigap to your traditional Medicare coverage? Here are our top four reasons why you should consider purchasing Medigap insurance:
1. Get Rid of Medicare Parts A and B Out-Of-Pocket Costs
One of the biggest benefits of Medigap insurance is that it eliminates most of your Medicare parts A and B out-of-pocket expenses. Your Medigap policy may pay a significant portion of your copays, coinsurance and other costs you owe.
2. Long-Term Coverage
With Original Medicare, you always get a limited number of coverage days for hospital stays, hospice care, and time in a skilled nursing facility. Medigap ensures you can spend more time in these facilities if needed without worrying about the cost of care.
3. Medigap Lets You Keep Your Doctors
Medigap generally lets you keep your preferred doctor. However, it is essential to check with your primary doctor, specialist, and other medical facilities to ensure they accept the Medigap policy you are considering.
4. Medigap Covers Healthcare Needs Abroad
With Medigap insurance, you don't have to worry about your healthcare needs when you travel abroad. Although the limit is only $50,000, it can go a long way in ensuring you are covered everywhere you go.
Is My Spouse Covered?
No. Typically, a Medigap policy only covers one person and doesn't cover any expenses incurred by your spouse.
Remember that Medicare isn't like an employer-sponsored medical plan; you can't enroll your spouse under your plan.
So, it means you and your spouse have to buy separate Medigap plans to be covered for supplemental insurance.
Medigap vs. Medicare Advantage: What is the Difference?
People looking to enroll in Medicare usually have two options; Original Medicare and Medicare Advantage. Medicare Advantage combines Medicare Part A and Medicare Part B for comprehensive coverage.
Everything is under one roof. It also includes Part D for prescription drug coverage and a wide range of additional coverage benefits such as dental care, hearing aids, and vision care. Medicare Advantage is also known as Medicare Part C.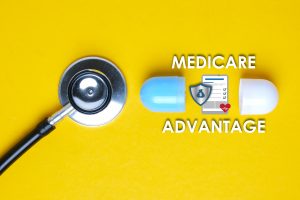 However, Medigap policies only help pay for out-of-pocket expenses not covered by traditional Medicare. Medigap is not part of the government's Medicare program but supplements it.
We have written a comprehensive post covering the differences between Medicare Advantage and Medicare Supplement. You can read it here.
Is Medigap Insurance Worth It?
The truth is that Medigap plans usually have a relatively steep monthly premium. Therefore, you need to be sure it is the right choice for you before you go for it.
Before you decide whether or not Medigap insurance is right for you, make sure you consider your average out-of-pocket expenses. Since Original Medicare doesn't have an out-of-pocket maximum, going with a Medigap policy can pose a significant financial risk.
For instance, if you need medical care for a chronic condition or have a single major medical emergency, you could be on the hook for tens of thousands of dollars.
Keep in mind that Medicare Supplement policies don't include prescription drug coverage. Therefore, if you need comprehensive coverage for prescription medications, you still need to purchase a separate Medicare Part D plan and pay an additional monthly premium for it.
How to Find the Best Medigap Policy
If you have decided to add a Medigap policy to your Medicare coverage, the best time to find a policy will be during the open enrollment period.
If you are about to turn 65, your open enrollment starts during the three months leading to your 65th birthday, including your birthday month and proceeds for three more months after your birthday month.
So, it means you have seven months to shop for a Medigap policy. Feel free to use Medicare's Plan Finder to view the policies available in your area or contact us to speak to one of our licensed insurance agents, who will guide you through the next steps.
We are here to help you find the best healthcare plans for your needs and budget!