You have probably been hearing about something called Medicare Part B give back benefit. It is all over print ads, TV commercials, and online ads. So, what is the hype about it, and how can it help you save money on your Medicare premiums? We break down everything you need to know about the incentive.
However, before discussing the fine details about the give back benefit, it is good to mention that this isn't an official Medicare Part B program. Instead, it is a common name for Medicare Part B premium reduction featured in some Medicare Part C plans.
Whether you are eligible for the benefit or not depends on a wide range of factors, including the plan you choose to enroll in. Read on to find out everything you need to know about Medicare Part B give back benefit.
What Are Medicare Part B Give Back Plans?
Medicare Part B give back plans are essentially Medicare Advantage plans that return some or all of your part B premium.
These plans are also referred to as Medicare premium reduction plans or Medicare buy back plans. Securing one of these plans can be an excellent way to save money on your Part B premium every month.
Like other Medicare Advantage plans, beneficiaries of giveback plans still enjoy Original Medicare benefits plus a wide range of other benefits offered by their plans.
The bundled plans are specifically designed to provide comprehensive coverage that lowers out-of-pocket costs for doctor visits, hospital treatments, and other outpatient medical services. Additional benefits such as prescription drug coverage are also common with these plans.
The give back program is meant to set the plans apart and attract more enrollees. The insurance company pays part or all of your Part B premium, which results in considerable savings every month.
Give Back Eligibility and Medicare
If you are fully eligible for Medicare and you have Medicare Part B medical insurance, then there is a cost you pay for it. This cost usually changes every year.
For most individuals on Medicare, the Part B monthly premium is deducted from their social security benefit every month, or they pay it in other ways, such as through a bank account.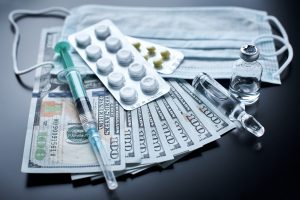 If you enroll in Medicare Advantage, you will still be responsible for your Medicare Part B premium. So, enrolling in a Medicare Advantage plan with Part B giveback benefit lowers or completely eliminates the amount of money you need to pay as Part B premium.
The giveback is applied for every month you are enrolled in the plan. However, the plans do change every year, so you need to be aware that the giveback benefit can change as well.
How Does Medicare Part B Give Back Benefit Work?
With the Medicare give back benefit, your insurance company pays part or all of your Part B premium. It means that if you get social security benefits, you will see an increase in your check every month. Furthermore, the Part B premium will change.
For instance, if your current Medicare Part B premium costs $170.10 per month and your give back credit is $150 per month, then you will see an increase of $150 in your monthly social security check.
Additionally, your Part B premium will now drop to $20.10 instead of the usual $170.10. If you don't receive social security benefits, you will pay for the premium another way. However, the amount of your give back benefit will still reduce your Part B premium.
How Do You Know How Much You Will Receive?
Insurance providers offering this incentive have outlined detailed qualification criteria that determine how much they give you based on your needs and benefits.
When enrolling in a Medicare Advantage plan with give back benefit, be sure to pay close attention to the Part B premium section. This is where you will see the percentage of the premium that the insurance company pays on your behalf. The figure can be anything between 0% and 100%.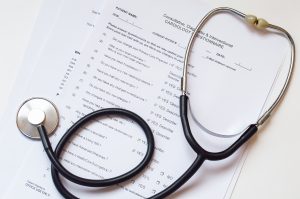 The most you can get is the full standard Part B premium amount of $170.10 in 2022. If there is anything that you don't understand from the fine print, make sure you contact your insurance agent or customer care support via the telephone number listed on the back of your Medicare card for more clarification.
Location Is Key to Getting Benefits
Generally, the Medicare Advantage plans available to you differ according to your ZIP code. This is because these plans are offered by private insurers who determine the service areas of the plans.
Certain regions or states may offer Medicare Advantage plans covering some or all of your Part B premiums while others may not. Unfortunately, if you live in an area that doesn't have a plan providing give back benefit, you won't be able to receive the benefit.
Since each plan is different, you need to take time and research the available plans in your specific location. Feel free to use the Medicare plan finder tool find out plans available in your area.
What Do You Need to Consider Before Choosing This Type of Plan?
Medicare Advantage plan with give back benefit may sound really enticing, especially if you are on a fixed income. However, there are a few things you need to consider before choosing such a plan.
Take time to compare all benefits, including copay for services, prescription costs, annual maximum out-of-pocket for the plan, and whether your primary doctor is in their network.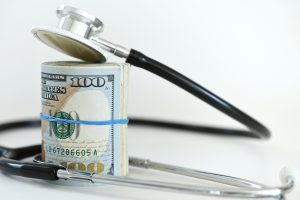 If the other costs are much higher than the other plans, then the monthly giveback benefit may not be worth it after all. Your primary objective should be to get a plan that offers much better value in the long run.
So, you definitely want to compare different plans and see what makes the most sense to your current situation.
Can the Plan Change Its Premiums?
The simple answer is yes. Even though private Medicare Advantage plan providers must follow Medicare's rules of coverage, each insurance company is responsible for a fee for its monthly premiums, copays, deductibles, and other services.
The plan provider is at discretion to alter the monthly premium associated with the services offered once a year. It means your plan could offer a significant reduction in your current Part B premium then change the figures come next year.
Fortunately, all changes made to your Medicare Advantage plan can only take place on January 1. So, you will always have plenty of time to review the changes and decide whether you want to stick to your current plan or change it.
Looking for a Medicare Advantage Plan with Plan B Give Back Benefit? Talk to Us Now!
If you are interested in learning more about Medicare Part B give back benefits and how to find such a plan in your area, we may be able to help.
Contact us today, and we shall connect you with our licensed agents, who will assess your needs and help you compare the different options available in your area.