As a Medicare beneficiary, you must have realized that Medicare premiums, copays, and deductibles change every year. This change usually results in an adjustment to your preferred Medicare plan. That is why every Medicare beneficiary receives an Annual Notice of Change letter for every Medicare plan they are enrolled in.
The letter is dispatched every September and describes every change to your Medicare plan for the following year. In fact, you should contact your plan provider if you don't receive this document on time.
Read on to find out everything you need to know about the Medicare Annual Notice of Change letter and the essential things you should look out for in the letter.
What Is an Annual Notice of Change Letter?
The Medicare Annual Notice of Change Letter (ANOC) is a simple letter mailed to every Medicare beneficiary explaining all changes that your Medicare plan has implemented for the new year.
Some of the changes that you notice on your ANOC letter are decreases or increases in your copays, deductibles, monthly premiums, drug formulary, and service area.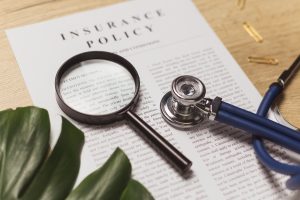 The document is usually mailed every September, and it is essential to ensure you receive and read yours because every plan will always have some changes every year. This is because Medicare changes coinsurance, deductibles, and copays on Original Medicare every year.
Therefore, it means that your plan provider must also adjust their coverage appropriately to cover the changes made to Original Medicare. If there is an increase in deductibles and copays for Original Medicare, your plan provider will be forced to adjust their rates accordingly.
Who Receives the Medicare Annual Notice of Change Letter?
Every Medicare beneficiary should expect to receive the Annual Notice of Change letter from their plan provider. Whether you are enrolled in Medicare Part A, Medicare Part B, Medicare Advantage, or Medicare Part D, you should expect this letter in your mailbox.
However, you shouldn't expect to receive the letter if you are enrolled in a Medicare supplement plan. This is because Medicare Supplement plans don't incur annual changes to their plan benefits.
When Should I Anticipate Receiving the Annual Notice of Change Letter?
The official Medicare website clearly states that you should expect to receive your Annual Notice of Change letter in September. Therefore, the latest you should receive the letter in your mailbox is September 30th.
The most important thing you need to keep in mind is that your plan provider will send the letter to the physical address you have on your Medicare file. Therefore, it is crucial to notify Medicare if you have moved so that your Annual Notice of Change letter isn't delivered to the wrong address.
Besides the ANOC letter, you should also receive your Evidence of Coverage (EOC) in the fall. The EOC is simply a comprehensive list of Part D and Medicare Advantage plan costs and benefits. The costs and benefits usually take effect on January 1st the following year.
What Should I Do with My Annual Notice of Change Letter?
Once you receive the letter, you need to review it thoroughly. Ensure you spot all the changes on your plan and be sure you can afford the changes in costs before you proceed to renew your plan. You should also ensure you are still within your plan's service area.
Furthermore, pay close attention to any changes on the formulary. Check if the drugs you take are being dropped or moved from one tier to another because it will affect your copay. This is one of the most crucial things that many beneficiaries neglect when reviewing their ANOC letters.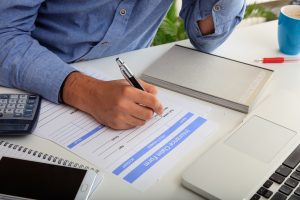 You don't want to find out in January when it is too late that one of the most expensive brand name medications you are supposed to use is no longer offered by your current Medicare plan.
Here are some of the critical questions you need to answer while reviewing your ANOC letter:
Has the Medicare Part D drug deductible increased?
Does the plan still cover all your medications?
Has the plan's monthly premium changed?
Are there any coverage restrictions for certain drugs, such as prior authorizations or quantity limits?
How much will you pay for both brand and generic name drugs?
If you are on a Medicare Advantage plan, make sure you answer the following questions while reviewing the letter:
Is there a medical and drug deductible?
Will you need a referral from your primary care physician to see a specialist?
Are your preferred doctors and hospitals still on the plan's network for next year?
How much is the out-of-pocket maximum for the coming year? Has it increased or decreased from this year?
In case of a serious illness, can you raise enough money to cover the out-of-pocket maximum?
How much are the copays for medical services that you think you will need? Can you afford the copay comfortably?
What Should I Do If I'm Not Happy with the Upcoming Changes to My Plan?
If you are not happy with the proposed changes to your plan, you are at liberty to switch plans.
The reason why you must make sure you have received your Medicare Annual Notice of Change letter in September is to ensure you have sufficient time to review the changes and plan for the Annual Election Period (AEP).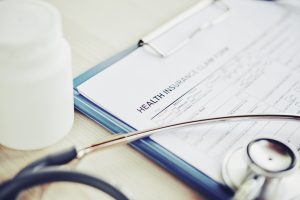 You can visit the official Medicare website for a comprehensive list of all Medicare Advantage plans and Medicare Part D prescription drug plans offered in your area next year.
If you are looking for a Medicare Advantage policy, be sure to contact Insurance Master for professional assistance. We shall provide you with a detailed analysis of your options and help you make an informed decision.
When Will the Changes to My Medicare Plan Become Active?
The mailing of Annual Notice of Change letters triggers a series of other events that you need to be aware of right from when you receive your letter to January 1st of the following year.
Once you receive your letter in September, you will have sufficient time to review the changes for the upcoming year before the Annual Election Period kicks off on October 15th.
If you don't receive your letter by September 30th, make sure you contact your plan provider directly to confirm the mailing address on your Medicare file.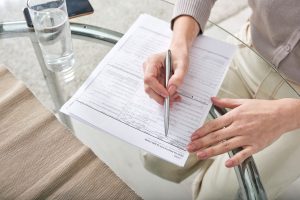 The Annual Election Period starts on October 15th and ends on December 7th. During this time, you have an opportunity to switch plans if you are not happy with the changes on your current plan.
If you choose to stay on the same plan, the changes will become effective on January 1st of the following year.  Even if you switch plans during the Annual Election Period, you will stay on your current plan until January 1st before the change is effected.
Our Licensed Medicare Agents Can Help You
If you review your Medicare Annual Notice of Change letter and are happy with the upcoming changes to your plan, you can let it renew automatically. However, if you are unhappy and want to switch plans, you need to work with an experienced Medicare agent who will assess your health needs and advise you accordingly.
At Insurance Master, we have assembled a team of experienced and licensed Medicare agents ready to help you during the upcoming AEP.
Our experts will look through multiple Medicare Advantage plans and help you review all price quotes from one place. Our primary objective is to help you find a plan that will suit both your needs and budget.
Feel free to contact us anytime and let us help you find an affordable plan that will take care of your healthcare needs next year.