Medicare beneficiaries have an option of receiving their Medicare Parts A and B benefits through a private Medicare Advantage Plan. However, the cost of these plans usually varies from one provider to another, depending on the services offered.
On average, the monthly premiums for a Medicare Advantage plan in 2021 are $148.50 for Part B and $25 for extra services offered.
However, some advantage plans cost slightly lower than the average while others cost more than the average figure. As a beneficiary, you are free to choose from low to high monthly premium plans depending on your individual healthcare needs and budget.
Keep in mind that premiums aren't the only cost. While calculating the actual cost of your Medicare Advantage plan, factor in other expenses such as copayments, deductibles, and coinsurance.
In this blog post, we cover everything you need to know about the cost of Medicare Advantage plans in 2021 and some of the critical factors influencing the figures. So, let us get started.
Medicare Advantage Plan: Quick Overview of Coverage
Medicare Advantage is also known as Medicare Part C and is usually offered by private insurance companies.
These plans are designed to cover the primary benefits provided by traditional Medicare plus extra benefits such as dental care, vision care, and hearing aids.
The plans typically offer coverage policies that go beyond the scope of Original Medicare. Some of them even go a step further and provide prescription drug coverage.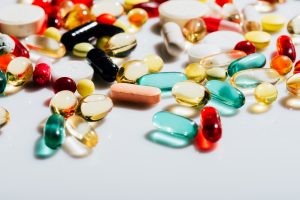 Advantage plans are becoming increasingly popular, with a significant number of Medicare beneficiaries opting for the comprehensive Medicare Advantage plans other than traditional Medicare.
According to the Centers for Medicare and Medicaid Services, approximately 40% of all Medicare beneficiaries in 2021 have a Medicare Advantage plan.
Breaking Down the Cost of a Medicare Advantage Plan
The overall cost of your Medicare Advantage plan can be broken down into the following items:
1. Monthly Premiums
No matter the Medicare Advantage plan you choose, you will be expected to pay your Medicare Part B monthly premium, which stands at $148.50 in 2021. Keep in mind that this is only the average figure for most people.
The cost may be slightly higher for individuals earning more than $88,000 per year. Some Medicare Advantage plans pay their clients' Medicare Part B premium in full or part.  So, be sure to ask your plan provider if they offer such incentives.
Other than the Medicare Part B premium, you will also be expected to pay a monthly premium for the Medicare Advantage plan itself.  According to the Centers for Medicare and Medicaid Services, the average Medicare Advantage monthly premium is $20 per month in 2021.
Some plans don't have a monthly premium at all, but your annual copayment or deductible may be slightly higher in such a case.
2. Prescription Drug Coverage Costs
If you purchase a Medicare Advantage plan that combines prescription drug coverage with your other healthcare benefits, then you will be expected to pay a monthly Part D premium. The average cost for this in 2021 is $30.50 per month.
According to Kaiser Family Foundation, approximately 90% of all Medicare Advantage plans offer prescription drug coverage.
The average monthly Medicare Part D prescription drug premiums are $25 for Medicare Advantage plans with no monthly premium and $63 for Advantage plans that charge a monthly premium.
3. Other Costs: Copayment, Coinsurance, and Deductible
Other than the monthly premium and prescription drug coverage costs, you also need to consider the cost of copayments, coinsurance, and deductibles.
Deductible: This term is used to refer to an annual amount of money you must spend out of pocket within a specific period before the insurance company starts to fund your treatments.
Copayment: The copayment is a fixed amount of money that you pay when receiving certain treatments. For Original Medicare, this usually applies to prescription drugs.
Coinsurance: This is a percentage of the treatment cost that you will be expected to self-fund. For Medicare Part B, it is usually 20%.
Typically, the above payments vary from one insurance provider to the next, depending on the state and plan coverage. Some of the other factors that will determine the cost of your Medicare Advantage plan include:
Whether the plan offers extra healthcare benefits that require a slightly higher premium.
Whether you seek your medical services from an in-network or out-of-network provider.
The scope and frequency of the healthcare services that you need.
Whether or not you seek medical services from a provider who accepts Medicare assignment.
Average Annual Cap
Most Medicare Advantage plan providers usually put an annual cap on their costs meaning that you don't have to pay for any expenses beyond your plan's yearly cap.
For instance, if your plan's annual out-of-pocket expenses cap is $2,000 and you hit this figure in March, you won't pay anything out-of-pocket for the rest of the year.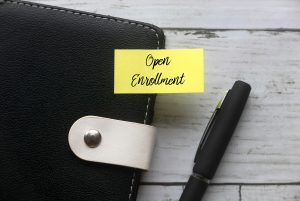 In 2021, the average out-of-pocket cap for many Medicare Advantage plans is $7,550. This amount is the limit for most plans that don't include prescription drug coverage.
Keep in mind that this is the upper limit, and some plans may have a significantly lower annual cap.
Comparing Medicare Advantage Plan Costs
Medicare has developed an easy-to-use Medicare Advantage cost comparison tool that allows you to compare the annual cost of Original Medicare with that of Medicare Advantage plans in your area.
When using the tool, you can either select a low, medium, or high premium Medicare advantage plan, and it will show you the results. In most cases, the annual cost is usually lower with Medicare Advantage than with traditional Medicare.
The cost comparison tool allows you to check whether you want to include Medicare Part D in your plan and Medigap. Keep in mind that Medigap is supplemental insurance that covers healthcare costs that Medicare doesn't.
If you add these riders to your policy, the cost may rise significantly, but the annual cost for the Medicare Advantage plan will still be lower than that of Original Medicare.
Summary
When calculating the potential cost of your Medicare Advantage plan, make sure you consider your current and expected medical expenses, including the cost of your regular prescription drugs.
When you are ready to start shopping for your plan, consider talking to a licensed Medicare Advantage agent who will assess your healthcare needs and advise you accordingly.
At Insurance Master, we believe in helping people get affordable Medicare Advantage plans that suit their unique needs and fit their budget. We have a team of dedicated and licensed Medicare Advantage agents ready to speak to you and advise you on the best plan for you.
Contact us today and let us help you make an informed decision!