Most of us can agree that 2020 was an unusual year in many ways. If you are one of the Medicare beneficiaries in the country, you might have already realized plenty of changes starting with the disappearance of Plan C and F and the introduction of a high-deductible Medicare Plan G.
The outbreak of COVID-19 also necessitated additional changes, including comprehensive telemedicine benefits for every beneficiary. The Centers for Medicare & Medicaid Services (CMS) also announced that the cost for COVID-19 testing would be covered 100%, and once the vaccine is out, it will also be covered with no out-of-pocket payment.
Now that 2021 has already started, you need to understand what is ahead for Medicare this year. We highlight some of the critical changes ranging from new plans to new premiums. Read on to learn more.
Why Are There Changes to Medicare?
Before we dive into discussing the Medicare changes for 2021, you might be asking yourself why there has to be changes to the health insurance plan in the first place.
Well, healthcare costs tend to rise every year and to make up for the new costs, Medicare premiums and deductibles have to increase as well.
Today, Medicare has approximately 60 million beneficiaries, and it is up to CMS to keep the needs of all beneficiaries and the overall cost of the program in check as stipulated in the Social Security Act.
Medicare Part A Changes for 2021
Medicare Part A pays for hospitalization, nursing home and other related healthcare costs. Most beneficiaries do not pay a premium for Part A because most of them worked for more than 40 quarters and paid the Medicare tax.
However, for those who worked for less than 40 quarters, the premium cost has gone up for 2021.  Individuals who worked for 30-39 quarters in their lifetime will now pay $259/month, up from $252/month in 2020. Those who worked for less than 30 quarters in their lifetime will now pay $471/month, up from $458/month in 2020.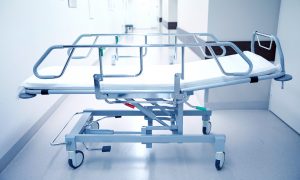 The deductible for each benefit period in 2021 is up to $1,484, which is an increase of $76 from the $1,405 paid in 2020.
For coinsurance, the figures are also up for 2021. If you are hospitalized for more than 60 days, Medicare Part A will now charge you a coinsurance of $371/day for days 61 through 90. After the 90th day, you will be forced to pay a flat rate of $742/day for your lifetime reserve days, representing an increase of $38 from 2020.
Medicare Part B Changes for 2021
Medicare Part B is designed to cover outpatient services, physician fees, some medications, medical equipment, and some home care health services.
Although Medicare Part B was poised to experience a significant increase in premium rates due to COVID-19, Congress moved in to address the shortfall. Generally, the increase in monthly premiums and deductibles is lower in 2021 compared to the rise in 2020.
Most people with Medicare Part B pay a premium, and the base rate for 2021 is set to be $148.50/month for individuals who earn less than $88,000 per year or couples who make less than $176,000 per year.
Those who fall outside this group, premium rates are set to increase incrementally based on the average annual income.
For the deductible charged on Part B, there will be an increase of $5 from 2020 to a total of $203 per annum in 2021.
Medicare Part C Changes for 2021
Medicare Part C is also known as Medicare Advantage, and the costs are usually set by the private plan carrier you choose. Medicare Part C combines the critical elements of Parts A and B plus additional services not covered under the two plans.
Since individual providers set the premiums and deductibles for Plan C, nothing much changed at the federal level. The only significant change that goes into effect this year is how the plan treats people with end-stage renal disease (ESRD).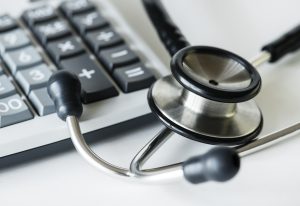 A law passed by Congress now allows people with ESRD to enroll in a wide range of Medicare Part C plans in 2021. Before this law was passed, most companies would deny such individuals a chance to enroll for Medicare Advantage with them.
Medicare Part D Changes for 2021
One of the most significant changes for Part D is the new Senior Savings Model for insulin. In June last year, the federal government announced a ground-breaking agreement with drug manufacturers in the country to cap insulin co-payments at $53 or less regardless of the coverage stage.
Even if you have a coverage gap or haven't met your deductible, you will not pay anything more than $35 for insulin under this new program. According to CMS, approximately 1,600 Medicare Part D plans will participate in this new savings model.
That means if you depend on insulin to manage your diabetes, you could end up saving a lot of money on prescription drugs every year.
Part D premiums are expected to go up by an average of 9% in 2021. The average plan should cost approximately $41 this year. The deductible is likely to rise by $10 from $435 in 2020 to $445 in 2021.
You will also be expected to pay up to 25% of the cost of your medications until you reach the annual out-of-pocket maximum, which is set to be $6,550 in 2021.
Medicare Supplement (Medicaid) Changes for 2021
Medicare Supplement plans are designed to help you pay for a portion of your regular Medicare costs. These plans can play a critical role in offsetting a part of your monthly premiums and deductibles for your Medicare coverage.
Medicaid plans are usually sold by private insurance companies, so rates tend to vary. However, Medicare provides you with an online tool to help you find and compare available plans in your area and their cost.
Starting January 1, 2020, new Medicare enrollees weren't allowed to sign up for Medigap Plans C and F. The two plans used to cover all of Medicare Part B premium costs for enrolled members.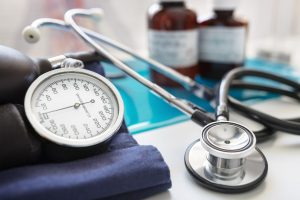 However, these plans did not disappear completely. Individuals who had enrolled in either plan and those eligible for Medicare before January 1, 2020, will continue using the plans. The only difference is that new Medicare enrollees can't sign up for Medicare Plans C and F.
People looking for a high-deductible in 2021 can go for Medicare Plan G. With Plan G, Medicare covers a significant portion of the shared costs, and then you pay out-of-pocket until you hit the $2,370 deductible. At that point, your Plan G comes in and pays the remainder of the costs.
Are There Any Other Changes for 2021?
Perhaps, the only other significant change coming to Medicare in 2021 is an update to the income brackets.
Income bracket refers to the specific income ranges used to determine things such as tax rate or what you are required to pay for Medicare. The federal government introduced the concept of income brackets in 2007.
The bottom bracket was set at $85,000 for individuals and $170,000 for couples, and the figures keep on increasing exponentially.  In 2021, the bottom income bracket is set at $88,000 for individuals and $176,000 for couples.
The Key Takeaway
While Medicare premiums and deductibles have generally increased in 2021, there are still many ways you can save money.  You need to find a way of avoiding costly Medicare mistakes that can make your retirement years so stressful.
Contact us today to speak to an experienced and licensed Medicare agent who will help you understand how you can save money on your Medicare and live a stress-free life.