If you are a Medicare beneficiary, you already know that the program comprises several plans, which provide different coverage options. Medicare Part A covers inpatient services; Medicare Part B covers doctor and outpatient services; Medicare Part C is provided by private health insurers and combines various Medicare parts into one plan while Medicare Part D covers prescription drugs.
While Medicare covers a wide range of expenses, some things are not covered at all. As a result, at least 80% of Medicare beneficiaries carry some form of supplemental insurance.
Medigap is the supplemental insurance used to cover most of the extra costs that Medicare doesn't cover. Research shows that at least one in four individuals enrolled in Medicare Parts A and B are also enrolled in a Medigap policy.
Medigap offers up to ten different coverage options, and Plan G is perhaps the most popular. But what exactly is Medigap Plan G, and what does it cover?
Read on to find out everything you need to know about this plan and how to enroll.
What Medical Services Does Medigap Plan G Cover?
Typically, Medigap Plan G covers your share of any medical benefit that Medicare Parts A and B covers except for Medicare Part B deductible. Therefore, it helps to pay for hospitalization costs that include skilled nursing, blood transfusions, and hospice care.
The plan also pays for outpatient healthcare services such as doctor visits, lab work, medical equipment, diabetes supplies, surgeries, x-rays, and much more.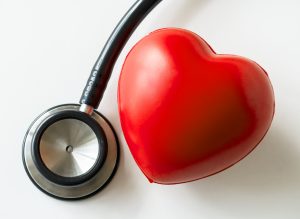 Medicare usually pays first; then Plan G comes in after you pay the annual deductible.  Additionally, Medigap Plan G covers up to 80% of healthcare services provided during foreign travel.
Medigap plans are standardized across the country. It means that every insurance company must offer the same basic coverage. So, if you purchase Plan G, you should receive all of the benefits discussed here regardless of the insurance company you purchase it from.
Who Can Enroll In Medigap Plan G?
As long as you have enrolled for Medicare Parts A and B, you qualify to enroll for Supplement Plan G. You can purchase this Medigap policy during the open Medigap enrollment period, which is usually a six-month period that starts the month you turn 65 or older and have already enrolled in Medicare Part B.
Some of the critical things you need to keep in mind while enrolling for Medigap Plan G include:
The federal law doesn't require private health insurance companies to sell Medigap policies to individuals under 65. If you are under 65 and eligible for Medicare, you may not be able to purchase a Medigap policy that you desire.
All Medigap policies can only cover one individual. Therefore, if both you and your spouse have already enrolled for Medicare, your spouse will need to purchase their own Medigap Plan G policy.
You cannot have both a Medigap Plan G and Medicare Advantage (Medicare Part C) policy. If you want to purchase a Medigap Plan G or any other supplemental insurance policy, you must switch back to Original Medicare (Parts A and B).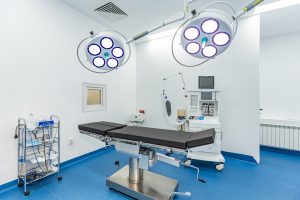 A Medigap policy cannot cover prescription drugs. If  you want to enjoy prescription drug coverage, you will still be forced to purchase the Medicare Plan D plan.
You should also keep in mind that all Medigap plans are guaranteed renewable whether you experience health problems during the coverage period or not. It means that the insurance company can't cancel your policy as long as you continue to be enrolled and pay your monthly premiums.
Is Medigap Plan G a Good Option If You Can't Enroll in Plan F?
Medigap Plan F is arguably the most inclusive Medigap policy. However, who can enroll in the plan changed from the beginning of 2020.  It means that those who qualified for Medicare after January 1, 2020, can no longer enjoy Plan F's benefits.
Those who had already enrolled for Plan F before January 1, 2020, may still retain Plan F and enjoy the full benefits.
Medigap Plan G may be a better option if you are still new to Medicare and cannot enroll in Plan F. The only difference between Plan F and Plan G is that Medigap Plan G does not cover the Medicare Part B deductible.
How Much Does Medigap Plan G Cost?
So, how much does this plan cost? First, when you enroll for Medigap Plan G, you will be expected to pay a premium in addition to your Part B monthly premium.
Since these policies are sold by private insurance companies, monthly premium rates vary from one provider to another. Insurance companies can choose to set their monthly premiums in three different ways: community-rated, issue-age rated, and attained age-rate. You can read more about these terms here.
Although Plan G covers Medicare Part A deductible, it doesn't cover Part B deductible. Medigap policies usually don't have their own deductibles, but things are a little bit different with Plan G.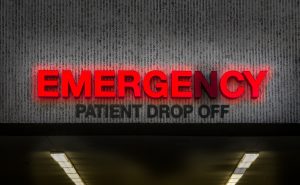 Apart from the typical Plan G (without deductible), a high-deductible option is still available. The high-deductible option has lower monthly premiums. For 2021, the high-deductible option requires you to pay a deductible of $2,370 before your Plan G policy kicks in and starts to pay for your expenses.
Plan G covers all copays and coinsurance associated with Original Medicare (Medicare parts A and B). As long as you have a Plan G policy, you will not be required to pay these costs.
For out-of-pocket costs, you may be forced to meet the cost of long-term care, hearing aids, dental care, and private nursing care. Medigap Plan G doesn't have an out-of-pocket limit.
Where Can You Purchase Medigap Plan G?
All Medigap policies are sold by private health insurance companies. Feel free to use Medicare's online tool to find out Medigap policies offered in your local area.
You can also conduct your own research and compare quotes from different companies to make an informed decision. However, you need expert advice and guidance to avoid committing costly mistakes. At Insurance Master, we are here to help you avoid costly Medicare mistakes.
Contact us today and let one of our licensed Medicare agents guide you through the process of choosing the best Medigap Plan G policy that will suit your needs and budget.  We are always glad to serve you!