It is no secret that Medicare is quite complicated, and understanding everything about the program can sometimes be difficult for beneficiaries. With approximately 10,000 individuals turning 65 every day, it would be nice to simplify Medicare's enrollment process.
After all, only a few of the eligible beneficiaries are being auto-enrolled at 65 because most of them are still working.
In 2020, Congress discussed and passed the Beneficiary Enrollment Notification and Eligibility Simplification Act of 2020, commonly referred to as BENES Act. The legislation aims to improve enrollment education outreach to Medicare beneficiaries, ease the enrollment process, and reduce coverage gaps.
The Act also includes significant modifications to the Initial Enrollment Period (IEP) and General Enrollment Period (GEP). Parts of the legislation will be effective, starting January 2023.
Before then, here is everything you need to know about the BENES Act of 2020.
What Will the BENES Act of 2020 Do?
There are five main changes you should expect once the Act is fully implemented. They include:
Altered timeframe for the General Enrollment Period, including new start dates.
Extensive provisions to exceptional circumstances for Medicare Part B enrollment.
New start dates and rules for the Initial Enrollment Period.
Advanced education on Medicare enrollment will be provided by the Social Security Administration (SSA) and the Centers for Medicare and Medicaid Services (CMS).
Expanded coverage for kidney transplant patients.
Let have a quick summary of how each of these aspects will be affected by the Act.
1. General Enrollment Period (GEP) Modifications
The General Enrollment Period usually happens at the start of every year. You can use this time to enroll for Medicare Part A or Part B if you missed your IEP and don't qualify for a Special Enrollment Period (SEP). Currently, the GEP runs from January 1 to March 1 of every year.
When you use the GEP to apply for Medicare Part A or B, your coverage doesn't start until July 1 of the same year, regardless of when you applied during GEP.
For instance, if you applied for Medicare Part A or Part B on January 1, 2021, your Medicare coverage won't start until July 1, 2021. It means that you risk going for approximately six months without coverage.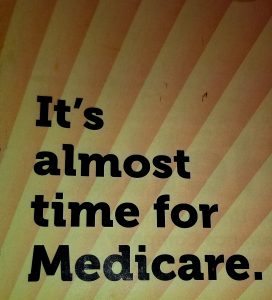 However, the BENES Act of 2020 moves the GEP from the first three months of the year to the last three months. Under this Act, the GEP will start on October 15 through to December 31 of every year. The Act also eliminates the significant gap in coverage from the current six months to just one month.
Under BENES Act, the Medicare Parts you apply for during GEP will automatically go into effect the month directly following the month you apply. If you apply in October, your coverage starts in November, and so on.
2. Exceptional Circumstances for Part B Enrollment
Currently, there are only specific times when you can apply for Medicare Part D or Medicare Advantage. However, Special Enrollment Periods (SEP) may apply for beneficiaries in exceptional circumstances that allow them to enroll in one of these plans outside the regular enrollment period.
The BENES Act will allow the Secretary of Health and Human Services to call for special enrollment periods for Medicare Part D whenever extraordinary circumstances are at play.
If you are allowed to apply for Medicare Advantage during SEP, your coverage will start the month after your application.
3. Initial Enrollment Period (IEP) Start Date Provisions
The Initial Enrollment Period usually provides you with the first chance to enroll in Original Medicare (Part A and Part B).  The IEP is unique for every individual and usually starts three months before one turns 65, continues through the month you turn 65, and ends three months later.
For instance, if you will turn 65 on September 1, your IEP starts on June 1 and ends on December 31.  If you apply for Original Medicare during the first three months of your Initial Enrollment Period, your coverage starts on the 1st of your 65th birthday month.
However, if you apply during the last three months, your coverage may be delayed by two or three months.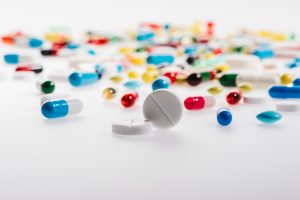 Under the new BENES Act legislation, the delayed coverage is eliminated. It means that once the Act comes into effect, if you apply for Medicare during the last three months of your IEP, your coverage starts on the 1st of the month following your enrollment.
This change will allow individuals retiring at the end of their IEP to have a smooth transition from their employer coverage to Medicare coverage without gaps in their coverage.
4. Advanced Education for Medicare Enrollment
One of the most complaints about Medicare is a lack of sufficient educational materials about the program. Even the few materials available aren't easily accessible to new beneficiaries.
Fortunately, the BENES Act of 2020 requires the Social Security Administration and the Centers for Medicare and Medicaid Services to develop a comprehensive outreach notice to teach Medicare beneficiaries some basic enrollment details a few years before they age into Medicare.
Individuals aged 60 to 64 and those who qualify due to disability will automatically receive frequent notices. Critical information such as the timeframes for enrollment, Medicare eligibility, and potential penalties, including how they are calculated, will be included in the notices.
They will also be educated on how to delay Medicare without attracting penalties, offered a comprehensive guide on Part B benefits, and much more.
5. Expanded Coverage for Kidney Transplant Kidneys
Individuals who have been diagnosed with end-stage renal disease (ESRD) are eligible for Medicare. Typically, if you are diagnosed with ESRD and are below 65, you can enroll for Medicare and be covered for a specified number of months.
For instance, if you qualify for Medicare through ESRD and have a successful kidney transplant, your coverage stops three years after the month of your transplant.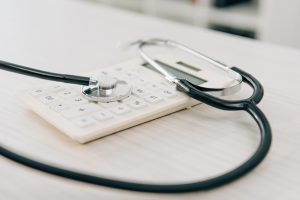 However, the BENES Act will allow such beneficiaries to continue enjoying Medicare Part B coverage past the three years cap if they don't have any other health insurance coverage.
The primary purpose of this change is to ensure ESRD patients continue to receive sufficient coverage for immunosuppressive drugs.
When Does the BENES Act of 2020 Take Effect?
The BENES Act will be implemented in phases, with some parts set to take effect on January 1, 2023.  The other parts will be effected afterward.
The SSA has already noted that the outreach program aimed at educating beneficiaries won't be effective until at least two years after the bill has been enacted, which is January 1, 2023.
Summary
The changes outlined in the BENES Act of 2020 are a step forward in an effort meant to simplify the Medicare enrollment process and provide beneficiaries with more control of their plans and benefits.
From the early forecast, it seems like the Act will bring significant improvements to Medicare, especially Medicare enrollment.
Do you have questions about Medicare enrollment and don't know where to start? We are here to help you avoid costly Medicare mistakes that could ruin your coverage. Contact us today, and one of our licensed Medicare experts will be happy to help you.