Understanding Medicare and what it covers is easier said than done. You get the "Medicare & You" handbook in your mail, and when you open it, all you see are pages full of terms you have never heard before. Then some health insurance companies keep bombarding your mailbox with Medicare-related mails every week.
The big question is; are you supposed to read the entire handbook and go through every mail in your mailbox?  How do you know which email to discard and which one to read?
The truth is that Medicare can feel a little scary, especially if it is entirely new to you. In fact, many Americans spend their entire lives working for employers who select insurance on their behalf. All they have to do is sign up for the plan, and they are good to go.
Eventually, you hit 65 when you are still clueless about Medicare and its different plan options. Fortunately, we are here to help you. Whether you are getting close to 65 or want to help your loved one understand Medicare options, you came to the right place.
In this post, we discuss the different parts of Medicare and what they cover. Keep reading to find out everything you need to know.
Understanding Medicare and Who Can Get It
Medicare is a federal government health insurance program administered and managed by the Centers for Medicare & Medicaid Services (CMS).  The program was designed to take care of the health needs of senior citizens after they retire.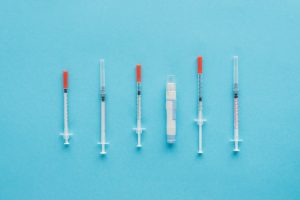 According to the CMS report, over 60 million Americans were beneficiaries as of 2019, including over 24 million enrolled in Medicare Part D. Medicare specifically covers the following groups of people:
Seniors who are at least 65 years old.
Individuals under 65 years old but receive a disability benefit from the Railroad Retirement Board or Social Security Administration (SSA).
Individuals with end-stage renal disease (ESRD). ESRD is a permanent kidney failure that requires dialysis or transplant.
Those with amyotrophic lateral sclerosis or Lou Gehrig's disease.
The Different Parts of Medicare Explained
Medicare is subdivided into four distinct parts, namely part A, B, C, and D. However, other supplemental kinds of insurance may work with Medicare to provide you with additional benefits, but they are not considered official Medicare parts.
The sections below discuss every part in detail, outlining what it covers and how the different parts may work for you.
1. Medicare Part A: Hospital Insurance
When you apply for Medicare, you are automatically enrolled in Part A, which covers hospital stays and hospice care. It also covers skilled nursing care you may require if you are hospitalized for a broken hip, stroke, or other episodes that require prolonged rehabilitation in a nursing home or any other approved facility.
Most individuals don't have to pay a premium for Medicare Part A because they have already paid through the Medicare tax that was being deducted from their monthly paycheck.
However, it doesn't mean that Part A is 100% free. Medicare usually charges a hefty deductible every time you are admitted to a hospital. The deductible changes every year, but for 2020, it was approximately $1408.
You can buy a Medigap policy to cover the deductible plus any other out-of-pocket expenses you may incur. With Part A, Medicare pays for every hospital service you receive during the first 60 days of hospitalization, but they are a few exceptions. For instance, it won't pay a private room.
2. Medicare Part B:  Doctors and Tests
Medicare Part B covers a wide range of medical services, including outpatient care, doctor's visits, outpatient procedures, medical equipment, mammograms, blood purchase, cancer treatment, and cardiac rehabilitation.
Typically, you are not required to enroll for Part B if you have "creditable coverage" from a different source, such as your employer or spouse's employer. If you don't enroll in Part B and don't have any creditable coverage from another source, you may be forced to pay a hefty penalty later on.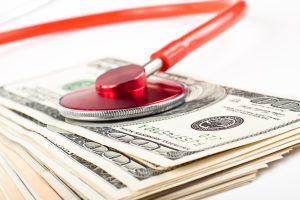 For Part B, you pay a monthly premium, but the premium will be deducted from your monthly payment if you are on Social Security.
The annual deductible for Part B is expected to rise to $203 in 2021 from $198 in 2020. Once you meet the annual deductible, you will be expected to pay 20% of the approved medical service cost as long as your healthcare provider accepts Medicare assignment.
3. Medicare Part C: Medicare Advantage
Medicare Part C is also known as Medicare Advantage and serves as an alternative to Parts A and B. However, Part C is usually offered through private insurance companies that collaborate with Medicare to provide Parts A and B benefits.
In simple words, your medical services won't be paid for by the conventional Medicare program.
The primary advantage of Medicare Advantage is that you get the freedom to choose your own insurance provider as well as the possibility of obtaining more comprehensive prescription drug coverage.
You are generally eligible to enroll for Medicare Advantage if you stay in an area where the plan offered has Medicare Parts A and B, and you don't have End-Stage Renal Disease (ESRD).
Since Medicare Part C is offered by private insurance companies, you need to find an accredited provider through Medicare's Plan Finder and then proceed to sign up for Medicare Advantage through the company's official website.
Part C costs tend to vary depending on the plan provider. The average Medicare Part C plan with prescription drug coverage will cost approximately $21/month in 2021.
4. Medicare Part D: Prescription Drugs
Medicare Part D is also known as a prescription drug and is administered by private health insurance companies. Part D is optional and will most likely be included in any Medicare Advantage plan you purchase.
Depending on your plan and provider, you may be required to pay an annual deductible before your plan starts to cover your eligible drug costs. Some Part D plans have co-payments.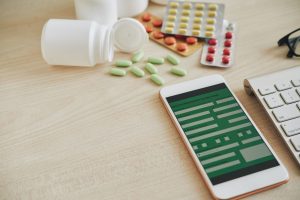 Prescription drug plans usually have a coverage gap known as the "doughnut hole."  The term is used to describe a temporary limit on what your plan will cover and kicks in after you and your provider have spent a specific amount of money in combined costs.
For instance, in 2020, the doughnut hole kicks in once you and your insurance provider have spent a combined $4,020 on prescriptions, but the figure is expected to rise to $4,130 in 2021.
Making an Informed Decision
If you are still new to Medicare, it is crucial to determine which Medicare plan will suit your healthcare and financial needs. Going through the different plans and comparing costs can be quite tedious and challenging.
Speaking to an independent Medicare Insurance agent can help you to make an informed decision. Our team of independent Medicare agents is here to help you find a plan that suits your need by comparing the different plans available in your area.
Talk to us today and let us help you find an ideal Medicare plan that will suit your health and financial needs.