If you are involved in a serious traffic violation, the consequences can be severe. Besides the other penalties, you may also encounter an insurance requirement you haven't met before. To maintain your driver's license or get it reinstated if it was revoked, you may be required to apply for the SR-22 form from your auto insurance company.
To be sincere, being ordered to file an SR-22 form is no fun. It means you will pay slightly higher auto insurance premiums than a driver with a clean driving record. Your choice of car insurers may also be limited because some insurance companies don't cover motorists with a bad record.
This post discusses everything you need to know about the SR-22 insurance and when you need it.  So, let us get started.
What Is SR-22 Insurance?
An SR-22 is simply a certificate of responsibility filed with the state used to verify that you meet your state's minimum insurance requirements for auto liability coverage.  That is why it is also known as a "Certificate of Financial Responsibility."
In some states, such as Virginia and Florida, you will need an FR-44 certificate instead of the conventional SR-22. The FR-44 certificate may require you to buy much more auto liability insurance than your state minimum.
The SR-22 and FR-44 certificates are usually required if your driver's license has been suspended or revoked and you want it reinstated. Therefore, it is good to note that SR-22 insurance is not a policy.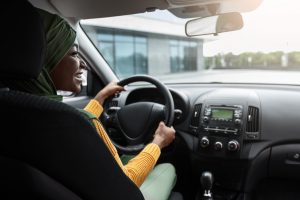 With an SR-22, auto insurance companies assure your state's motor vehicle department that you will always maintain the minimum coverage required for a certain period. If you don't, the insurer will immediately alert the state, and your driver's license could be suspended or revoked.
Your auto insurance company usually issues the SR-22 certificate.  If your current insurer doesn't file the SR-22 form, you may be forced to purchase it from another auto insurance company.
How Will I Know If I Need SR-22 Insurance?
SR-22 insurance will be ordered by a court in your state. Typically, the judge will let you know at the time of the hearing. From there, you will receive a letter from the motor vehicle department directing you to acquire the certificate.
Not everyone who commits a traffic offense needs an SR-22 certificate. However, the certificate is typically required if you are caught driving without auto insurance or a valid driver's license.
You might also be ordered to acquire one if you commit any of the following traffic offenses:
Driving under the influence (DUI) or driving while intoxicated (DWI)
Too many at-fault violations or accidents
Driving without enough auto insurance
Not paying court-ordered child support.
Repeat offenses in a relatively short period. For instance, receiving three or more speeding tickets within six months.
Driving using the hardship license for too long. A hardship license is usually issued for temporary driving needs because your license has been revoked or suspended.
How Do I Get an SR-22 Certificate?
You can only get a valid SR-22 certificate from an auto insurance company. Keep in mind that the primary purpose of the form is to show that you have obtained and will maintain your state's minimum auto insurance liability coverage.
The SR-22 form must be filed with your state as proof that you have purchased and will maintain the mandatory auto insurance coverage limits. Typically, the insurer sends you a copy of the certificate and holds the original document as proof.
Most states in the country will also have an electronic copy of the certificate filed in their records so that the motor vehicle department and other law enforcement agencies can look at it if need be.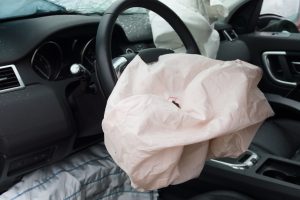 To obtain an SR-22 certificate, you must go through a car insurance company that offers the filing. Keep in mind that not all of them provide this certificate. You will be required to purchase a policy with at least the minimum limits that your state requires you to carry.
Once you have the SR-22 certificate filed, you will be required to maintain the related insurance coverage for the state-mandated period.  The period varies from one state to another.
How Much Does the SR-22 Certificate Cost?
Fortunately, there isn't an ongoing cost associated with having the certificate.  In fact, most auto insurers will file your SR-22 free of charge as part of your policy. However, some insurance companies might charge you a one-time filing fee of between $25 and $30.
While the filing cost might be low, the sad truth is that your auto insurance premium will increase. That is because the car insurer considers you a high-risk driver.  Repeated violations, DUI, or DWI, could all drive up your car insurance premium.
But you need to keep in mind that your driving record is only one of the many factors that affect your insurance premium.  Therefore, it is essential to shop around and compare auto insurance rates carefully before you pay.
A few insurance providers claim that an SR-22 filing will only have a minor effect on your insurance premium but don't just take their word for it.  Conduct thorough research and compare rates to make an informed decision.
How Long Do You Need to Have an SR-22 Certificate?
The length of time that you will be required to carry the SR-22 certificate will largely depend on your state, but it is usually three years.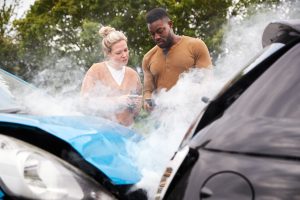 During this period, you must ensure that you pay your premium on time and renew your auto insurance policy as expected. If your policy expires and you don't renew it, your insurance provider is required by law to notify the state immediately.
Your driving insurance may be suspended if your coverage expires and you don't renew it. Your status will automatically be lifted after carrying the SR-22 file for the required period.
Need SR-22 Certificate? We Can Help!
We understand that being ordered to file for an SR-22 certificate is probably not ideal, but there is nothing you can do about it. The faster you do it, the better because it helps you avoid penalties or losing your driving privileges.
Contact us today and let us help you compare auto insurance quotes to find the best deal on your SR-22 certificate.