Original Medicare (Parts A and B) offers broad coverage to cater for certain hospital and medical costs. However, it doesn't cover all costs of medical services and supplies you may need. For instance, Original Medicare doesn't cover dental, visual, and hearing aids.
Medicare Supplement commonly referred to as Medigap, fills some of the coverage gaps left behind by Original Medicare.
Unlike Original Medicare premiums set by the government, Medicare Supplement plans have slightly different rates since they are offered by authorized private insurance companies.  It means that a wide range of factors influences Medicare Supplement premium rates.
Although you cannot change some of these things, knowing what they are can provide you with a better understanding when comparing rates between different companies.
Before we dive in and look at some of the critical factors that determine Medicare Supplement premium rates, let us discuss what Medicare Supplement is all about and how companies set prices for these plans.
What Is a Medicare Supplement Plan?
Medicare Supplement plans are partially standardized insurance policies offered by private insurance companies under Medicare rules that pay for some of the costs that Original Medicare doesn't cover. It helps to cover things such as coinsurance, copays, and deductibles.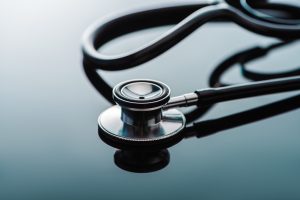 The plans work with both Medicare Part A and B, but they are not stand-alone insurance plans. These plans are partially standardized, but the issuing insurance company can add some extra services to the plan and determine their own rates.
How Do Insurance Companies Set Prices for Medicare Supplement Plans?
There are three primary methods that insurance companies use to set their premium rates for Medicare Supplement. They are:
1. Community-rated
Community-rated premiums are perhaps the simplest method of calculation.  In community-rated calculation, age is not considered in determining the premium costs. Instead, one calculation is applied to everyone the insurance sells the plan.
Some of the crucial factors determining the premium rate include total benefits paid in previous years, inflation, and expected increase in healthcare costs.  Whether you are 65 or 77, the overall price for the policy will be the same.
However, community-rated premiums will vary from one insurance company to the other.
2. Issue-age- rated
The premium cost for issue-age-rated plans is usually based on your age when you first purchase the Medigap policy. Generally, premiums are lower for younger buyers. The rate won't increase as you get older but may increase due to inflation.
For example, premiums will be cheaper if you purchase your Medigap policy at 65 than at 75.
3. Attained-age-rated
This is, by far, the most common pricing model used by Medicare Supplement insurance providers. The premium rate is based on your current age. It means that your initial premium will be determined based upon the age when you first purchased the policy, and will rise annually as your age increases.
The premium rate can also have further increase due to inflation and other factors. Therefore, the increase from year-to-year won't be consistent.
Individual Factors that Determine Medicare Supplement Premium Costs
In addition to the insurance company's rating policy, other factors can influence your Medigap premium rate. Some of these factors include:
a) When You Enroll for the Policy
Typically, the best time to buy a Medigap policy is during your Medicare Supplement open enrollment period that starts the first six months that you are enrolled for Medicare Part A and are at least 65 years old.
During this period, you are at liberty to join any Medigap plan regardless of any pre-existing conditions or disabilities. Insurance companies cannot deny you coverage, nor can they charge you a higher premium even if you have health issues.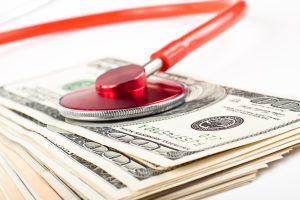 However, once your open enrollment period is over, insurers may subject you to medical underwriting, which involve scrutinizing your medical records for any pre-existing conditions. At this point, the insurance company can charge you higher premiums or even deny you coverage.
Generally, you will have the most options and the lowest costs if you join a Medigap plan when you are first eligible to do so.
b) Gender
You might be unaware that your gender is one of the determining factors for your Medicare Supplement premium rate. Since women are generally assumed to be healthier than men on average, female beneficiaries tend to pay slightly lower rates.
For instance, a 65-year-old man from Florida may receive quotes that average approximately $176 per month while the same company quotes about $167 for a woman of the same age. Most states follow the same pattern, but some states don't use your gender to determine your Medigap premium rate.
c) Your State
Some states in the country have extra rules and regulations on Medicare Supplement plans that drastically affect your premium rate. The extra rules and regulations could either increase or lower your premium rate.
Three states with the most regulations affecting Medicare Supplement plans are Wisconsin, Minnesota, and Massachusetts.
d) Tobacco Use
Tobacco use is dangerous to your health, and most insurance companies will charge you a higher premium rate if you are a tobacco user. Whether you smoke, vape, or chew tobacco products, you should expect to pay at least 10% more on your monthly premium compared to a non-tobacco user.
e) How You Pay the Insurer
How you choose to pay the insurer can also affect your premium rate. Some insurance companies charge more for quarterly, semi-annual, and annual payments because they prefer monthly payments.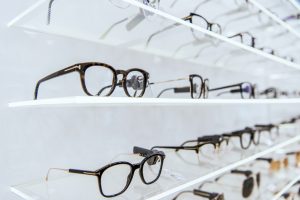 It is also easy and cheaper for insurance companies to process payments done electronically other than by credit card or check. Due to this, some insurance carriers will offer you a discount if you make your payment via electronic funds transfer.
How Do I Find the Best Rate on Medicare Supplement Plans?
At Insurance Master, we understand that finding the best rate for your Medicare Supplement plan can be quite challenging and stressful. That is why our team of experienced and licensed insurance agents is here to help you find the right coverage for your needs at the best rate in the market.
We take time to compare plans from different providers and guide you through the process so that you can feel confident while making your healthcare decisions. Talk to us today and let us help you find the most affordable Medigap plan.
You can rest easy and enjoy life knowing that you did due diligence and found the right Medigap plan that works for you!