If your employer doesn't provide you with health insurance coverage as part of your employee benefits, you may be forced to purchase an individual health insurance plan through a private company. Typically, when your employer offers you an option to enroll in the employer-sponsored health insurance plan, the company will pay part of your insurance premiums.
The truth is that health insurance premiums have risen dramatically over the past decade. In the past, health insurance providers would look at several factors when determining your quote. However, since the enactment of the Affordable Care Act (ACA), the numbers of variables that determine your health insurance cost have gone down significantly.
So, how much does individual health insurance cost? Read on to find out and also learn some of the critical factors that affect your premium rate.
What Is Individual Health Insurance?
Although many people get their health coverage through a group plan sponsored by their employer/union, others prefer buying it themselves. Typically, if you are purchasing your own health insurance, you are buying an individual plan, even if you include your family members.
If this sounds like something you are considering during this open enrollment period, let Insurance Master guide through different individual and family health insurance plan options and help you find an affordable plan that suits your needs.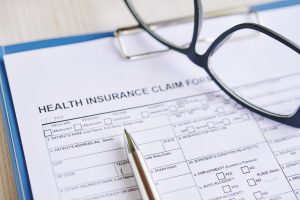 Thanks to the Affordable Care Act, many Americans can now purchase individual health insurance through a marketplace or government exchange. They can also purchase it from private health insurance providers.
However, it is good to note that you may be restricted to buying individual plans through government exchange to a specific number of times per year.
Individual health insurance provides you with a good starting point for understanding your individual plan options. Typically, individual health insurance plans are categorized by metals. We have Bronze, Silver, Gold, and Platinum plans.
All individual plans must cover 10 mandatory benefits such as preventive care, lab tests, child services, outpatient services, hospitalization, mental health treatment, rehabilitation services, and prescription drugs.
However, it is upon every insurer to decide how to provide these essential benefits and other additional benefits. The metallic categorization of different plans helps buyers understand what portion of their healthcare costs the plan will pay and the portion that the buyer will pay out of pocket.
How Much Does It Cost?
In 2020, the average nationwide cost for individual health insurance cover is $390, while family coverage costs approximately $1,520. However, your coverage cost may vary significantly based on the type of health plan you choose.  These figures are based on nationwide data gathered by AARP.
Although these figures represent a significant increase over the past ten years, individual coverage remains much more affordable on average than group coverage provided through your employer.
Individual Health Insurance Cost and HRAs
Individual and group-based health insurance plans are probably the most popular choices for most people, but there is a third option that can benefit both employers and employees alike; the Health Reimbursement Arrangement (HRA).
The HRA plan was created in the 1970s and allows employers to reimburse their employees tax-free for health insurance, including individual health insurance policies.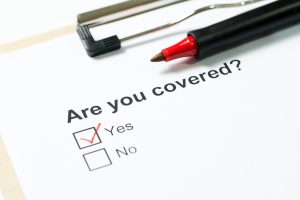 With this plan, businesses are at liberty of setting their own budgets by offering a specific allowance amount to each employee. This helps small and medium-sized businesses control their budget while employees receive health insurance that is specifically tailored to their needs through the individual plan's market.
The most popular HRAs available to small businesses are the Individual Coverage HRA (ICHRA) and the Qualified Small Employer HRA (QSEHRA).
Factors that Affect Your Individual Health Insurance Rates
A wide range of factors determine your individual coverage plan's overall cost, but some states limit the extent to which these factors impact your insurance rate.  Generally, your health insurance premium depends on the following factors:
1. Age
Typically the health insurance rate largely depends on the age of the person being covered. Younger individuals tend to pay less compared to their older counterparts. In most cases, kids aged 14 years and below can be added to the plan at a flat rate, but premiums increase annually beginning the age of 15 years.
2. Tobacco use
If you smoke tobacco, you could pay up to 60% higher rates for individual health insurance. However, the maximum increase in your annual rate is usually determined by the state. Avoid smoking if you don't want to pay higher rates.
3. Number of people insured
The total cost of your individual health insurance is determined by the number of people you want it to cover as well as each person's age and whether they smoke tobacco or not.
For instance, a family of three (two adults and one kid) would generally pay a higher premium every month compared to an individual.
4. Where you live
Most health insurance companies determine the set of policies offered and the average cost of individual coverage based on the state you live in.
For example, Jackson County residents may pay higher rates for the same policy than someone who lives in Miami-Dade County in Florida.
5. Gender and marital status
Gender and marital status are other factors that affect your health insurance premium rate. Generally, young, single males pay slightly lower premiums compared to females. This is because insurers consider young males a lower risk group.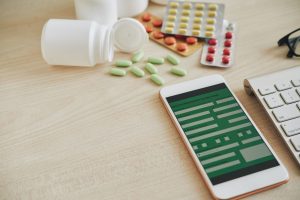 For married couples, women will still pay higher premiums than men because of the health costs related to having children, which men don't have to worry about.
Get Help from Health Insurance Pros
Whether you choose your health insurance through your employer or privately, you need to find the best plan that suits your unique needs. Unfortunately, comparing different plans and picking the right one can be quite stressful and time-consuming.
You don't have to worry about that anymore. At Insurance Master, we do the hard work for you. We guide you through the different plans available to help you choose the best one for your needs.  Contact us today to speak to one of our licensed insurance agents.