At a certain point in life, circumstances force some seniors to move into an assisted living facility to get help with activities of daily living such as taking medications, bathing, dressing, and even eating. At this point, they don't need skilled medical care offered in nursing homes but general assistance and personal care that they might otherwise miss when living independently.
The truth is that assisted living is costly, and since many senior citizens are enrolled in Medicare, they might be wondering whether it covers the cost of assisted living.
So, does Medicare cover assisted living costs? The answer is no. Generally, Medicare won't cover the cost of staying in an assisted living facility. However, the health insurance plan covers some of the services received at skilled nursing homes, which provide more advanced care than assisted living facilities.
If you move into an assisted living facility, Medicare will still cover your approved doctor's appointments, prescription drugs, medical equipment, screenings, and surgeries.
Read on to find out everything you need to know about Medicare and assisted living coverage.
Does Medicare Cover Assisted Living?
Generally, Medicare doesn't cover the costs of staying in an assisted living facility because this type of care isn't considered medically necessary.
Medicare only pays for your long-term care if you need skilled nursing or some form of rehabilitative services. Even then, the insurance will only cover your costs for a specific duration.
The policy doesn't cover any form of non-skilled assistance, which comprises a bulk of services offered by assisted living communities.
But moving into assisted living doesn't mean that Medicare will stop covering the other medically necessary services you are entitled to.
The plan will continue to cover your prescription drugs, hospitalization, medical equipment, screening, and a wide range of healthcare services that it would have otherwise covered if you still lived at home.
Assisted Living Community vs. Skilled Nursing Facility: What Is the Difference?
Assisted living communities, which are basically residential homes for seniors, are quite different from skilled nursing facilities.
Skilled nursing homes usually offer a greater level of medical care, and most services offered may be eligible for Medicare coverage.
Assisted living facilities mainly focus on providing custodial care such as eating, bathing, laundry, meal preparation, bathroom use, and getting dressed. Original Medicare doesn't include coverage for any form of custodial care if that is all you need.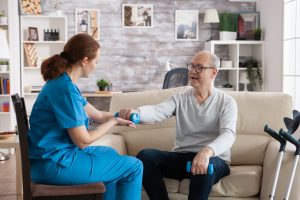 In some cases, a company may operate an assisted living facility and skilled nursing care facility in the same premises or two buildings neighboring each other with the same name. In such a case, the coverage you receive through your Medicare plan will depend on the care you receive and whether you meet the requirements.
For Medicare to cover your skilled nursing facility care, you must fulfill the following conditions:
You must have had a qualifying stay and not used up all your covered hospital days.
Your primary doctor must approve that you need the care.
The skilled nursing care you receive must be categorized as medically necessary.
Your current condition is why you were hospitalized, or it developed due to you being in the hospital. For instance, it may be an infection you picked up from the hospital.
As long as you meet this criterion, you will be fully eligible for Medicare coverage for the first 20 days of your stay in the skilled nursing facility. From day 21 through day 100, you will be responsible for about $194.50 per day in coinsurance. After 100 days, Medicare doesn't provide any coverage.
What about Medicare Advantage?
Medicare Advantage, also known as Medicare Part C, is provided by private healthcare insurance companies.
It is an alternative to Original Medicare but offers additional benefits such as dental care, vision care, and hearing aids. The specific benefits of each policy are unique and largely depend on the provider.
Having said that, Medicare Advantage doesn't typically cover the costs of assisted living or any other long-term custodial care.
However, your plan will continue to cover all eligible medical expenses such as surgery, prescription drugs, screening, medical equipment, and doctor's appointments even after you move into an assisted living facility.
It may also provide additional benefits such as transportation to your doctor's appointments, hearing coverage, vision care, and gym memberships.
Just like Original Medicare, your costs may be fully covered if you need short-term care at a skilled nursing facility immediately after hospitalization.
What Are Your Other Options to Pay Assisted Living Costs?
The Department of Health and Human Services reports that at least 70% of all seniors in the country will require long-term custodial care in their lifetime. Unfortunately, that care comes at a relatively steep price.
According to the National Center for Assisted Living, the average cost of assisted living is $48,000 annually. While Medicare doesn't cover this cost, you can still explore other options.
They include:
1. Life insurance
If you have a life insurance policy with an "accelerated death benefit," you can take advantage of the tax-free cash advances while you are still alive. You can use this amount to pay for your assisted living.
The advance is usually subtracted from the amount your loved ones will be entitled to after you die. You can access this benefit if you relocate permanently to an assisted living facility, are terminally ill, or require extended long-term care.
2. Long-Term Care Insurance
Besides Medicare, you can also purchase a long-term care insurance policy that will cover the cost of your assisted living. However, you should keep in mind that the benefits offered by these policies vary depending on the individual policy.
3. Medicaid
Since Medicaid is a federal and state program, the eligibility requirements for assisted living benefits vary from state to state. Most state Medicaid programs limit a retiree's income to 100% of the Federal Poverty-Level. Be sure to find out whether your Medicaid covers assisted living from your state.
4. Veteran's Benefits
Former military members and their spouses may qualify for VA Aid and Attendance pension benefits.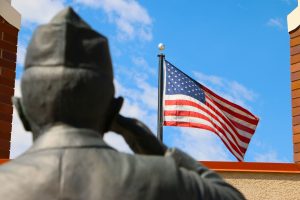 A single veteran who qualifies for A &A is eligible for up to $1,800 per month, a married veteran may qualify for up to $2,250 per month, and a surviving spouse of a veteran can qualify for up to $1,210 per month to pay for care in an assisted living facility.
5. Private Pay
Many seniors who seek long-term care services from assisted living facilities usually pay for the services out-of-pocket using their savings. Once the savings have been depleted, they apply for Medicaid or a joint state/federal program that may help cover some of the costs.
Final Thoughts
Assisted living community is a step between living at home independently and living in a skilled nursing facility. It helps seniors with their daily activities while providing as much independence as possible.
While Medicare doesn't cover assisted living, it is essential to remember that it still covers the basic medical services you need, such as outpatient care and prescription drugs.
The costs of assisted living vary depending on your location and the level of long-term care you need. If you still have any questions about Medicare and assisted living coverage, contact us today to speak to one of our licensed insurance agents, who will gladly answer your queries!