On November 12, 2021, the Centers for Medicare & Medicaid Services announced the 2022 Medicare premiums, coinsurance, and deductible amounts for Medicare Parts A and B programs. The regulator also announced the 2022 Medicare Advantage income-related monthly adjustment amounts.
With Medicare open enrollment behind us and the new year ahead of us, this is the right time to look at the key Medicare changes expected in 2022. Keep in mind that a lot of initiatives are being made, and there are also significant changes to the costs and services offered.
This article explores the expected Medicare changes for 2022 to help you understand what you will be dealing with at least until the next open enrollment period later in the year.
Original Medicare Costs Have Gone Up
Although most Medicare beneficiaries don't pay a monthly premium for their Medicare Part A, those who do will have to dig deeper into their pockets. The monthly premium for Medicare Part A is now $499, up from $471 in 2021.
The Medicare Part A premium applies to individuals who worked and paid taxes (Medicare) for less than 30 quarters. However, if you paid Medicare taxes diligently for 30 to 39 quarters, you will be required to pay $274 per month for Medicare Part A up from $259 from 2021.
If you worked and diligently paid Medicare taxes for at least 40 quarters, you won't pay any Medicare Part A premium. The Part A hospital deductible has also moved to $1,556 for each benefit period, increasing from $1,484 in 2021.
The coinsurance has also increased. You won't pay a deductible for the first 60 days of hospitalization. However, you will be required to pay a $389 coinsurance between days 61 to 90, which is an increase of $18 from the $371 in 2021.
If you are hospitalized for more than 90 days, you will be required to pay $778 coinsurance for every "lifetime reserve day", up from $742 in 2021. Medicare beneficiaries get up to 60 lifetime reserve days throughout their lifetime.
Medicare Part B premium has also gone up. In 2022, beneficiaries will be expected to pay $170.10 in monthly premiums, up from $148.50 in 2021.
You may pay a slightly higher premium in some cases, depending on your income. For instance, if you file taxes individually with a modified adjusted gross income of more than $91,000, you will be required to pay an extra $68 to $408 per month on top of the standard premium.
Part B deductible has increased from $203 in 2021 to $233 in 2022. Once you meet your Part B deductible, you will be required to pay 20% of all Medicare-approved costs for services offered.
Slight Increase for Medicare Part D Cost
Medicare Part D, also referred to as prescription drug coverage, will now cost $33 per month, up from $31.40 in 2021. However, you may be required to pay more if you have a higher income.
If you file your taxes individually and have an adjusted gross income of more than $91,000, you will be expected to pay an extra $12.40 to $77.90 on top of the regular amount. The exact amount you will be required to top up will depend on your income bracket.
More Help with Insulin Costs
In 2022, Medicare beneficiaries across the country can sign up for Medicare Part D enhanced plan participating in a CMS plan that caps the overall cost of some insulin drugs at just $35 per month.
Although the program began in 2021, it featured a limited number of Medicare Part D plans. However, the number of plans available for this program has increased drastically. In 2022, more than 2,150 Medicare Part D plans have agreed to participate in the program.
Whether you are enrolled in Original Medicare or Medicare Advantage, you are free to sign up for this CMS program and enjoy the benefits it offers.
Lower Medicare Advantage Premiums
The average Medicare Advantage monthly premium was $21.22 in 2021. However, this figure has dropped to $19 in 2022, making Medicare Advantage more attractive. However, you need to remember that Medicare Advantage enrollees are still responsible for their Medicare Part B premium, which is $170 in 2022.
More people are projected to enroll in Medicare Advantage plans in 2022. In fact, the CMS estimates that more than 29 million people will sign up for Medicare Advantage compared to 26 million in 2021.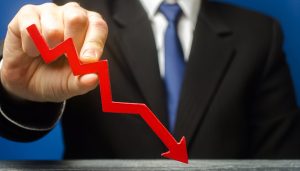 Medicare Advantage plan ratings have also shot up. Each year the CMS assigns every Medicare Part C plan a star rating. The best plans are rated five stars, while the poor ones are rated one star.
The ratings are based on the plan's overall quality of care and progressive measurement of customer satisfaction. The ratings change every year.
In 2022, the average star rating for Medicare Advantage plans stands at 4.4 compared to 4.0 in 2021. In fact, more than half of Medicare Part C plans that feature prescription drug coverage have an overall star rating of four stars or higher in 2022 compared to only 49% in 2021.
Re-Launch of "Champions for Coverage"
Medicare has also decided to re-launch the Champions for Coverage program in 2022. The initiative is designed to provide enrollees with comprehensive information about the Medicare Health Insurance Marketplace.
Currently, the program features more than 1000 local organizations tasked with educating enrollees on their coverage options through Medicaid, Medicare, or the infamous Children's Health Insurance Program (CHIP).
Mental Health Coverage via Telemedicine Is Improving
Medicare continues to pay special attention to telemedicine and telehealth, especially during the COVID-19 pandemic. That is why the agency is increasing the availability of mental health services via telemedicine in 2022.
Experts say that the pandemic has highlighted serious gaps in the current healthcare systems and the need for innovative solutions to bring medical services to patients whenever they are.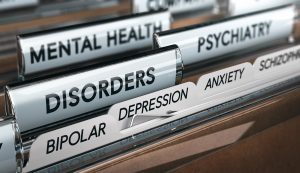 This is especially true for individuals who need behavioral health services. Some of the new features in Medicare coverage include providing coverage for mental and behavioral services offered over the phone.
This will see Medicare cover the cost of telehealth services such as counselling and therapy services which will play a critical part in ensuring treatment of substance use disorders is more accessible to patients.
Making Changes to Your Medicare Plan
Any changes you made to your Medicare plan during the open enrollment period that ended on December 7th 2021, were effected on January 1st, 2022. If you discover that you made an error during the open enrollment period, you can still take advantage of Medicare Advantage's open enrollment period that runs from January 1st to March 31st.
During Medicare Part C open enrollment period, you can switch Medicare Part C plans or return to Original Medicare with an option of joining your preferred Medicare Part D plan.
However, you can't switch Medicare Advantage plans when enrolled in Original Medicare. If you return to Original Medicare during this time, you may not be eligible to purchase a Medigap policy.
Do you still have questions about your Medicare coverage for 2022? We are here to help you find answers to your questions. Contact us today to speak with one of our qualified and licensed insurance agents.