Drugs are a critical part of every treatment process. In fact, no illness can be cured without administering appropriate drugs. If you are already enrolled in Medicare, you need to know that all drugs you get when admitted at an inpatient medical facility or skilled nursing facility are covered by Medicare Part A.
Drugs that your healthcare provider administers and those you get at an approved dialysis facility are usually covered by Medicare Part B. All the other outpatient prescription drugs you use, including those you get from a pharmacy or through mail order, are covered by Medicare Part D.
Private insurance providers offer Medicare Part D, and coverage is mainly based on the most commonly prescribed medications. Individual insurance providers develop drug lists widely referred to as formularies for all types of medications they cover.
Medicare has put in place a rule that ensures all plans covers at least six "protected classes" of drugs. However, you might notice significant differences from plan to plan in terms of covered medications, copays, and plan premiums.
This blog post discusses everything you need to know about Medicare Part D. So, let us get started right away.
What Is a Medicare Drug List?
Before we dive deep into understanding what Medicare Part D is all about and what it covers, it is critical to understand what a Medicare drug list means.
As mentioned above, Plan D is provided through private insurance companies, and each company will develop its own list of covered medications. The list is known as a formulary and must include at least six drugs in the "protected class" category.
Apart from what is mandatory, some plans choose to cover only generic medications but offer relatively low premiums and copays. However, others provide more medication options within their formulary, but monthly premiums vary.
Typically, as the medication tier goes up, your premium and copay for the medication will also rise. Higher-premium Medicare Part D plans may also have more options for each drug category on their formulary.
How Does Medicare Part D Work?
The most important thing every Medicare beneficiary needs to understand is that you should only purchase a Part D plan that works with your current Medicare coverage.
Typically, you can get your Medicare coverage through either Original Medicare or Medicare Advantage. Original Medicare is designed to combine with a stand-alone Part D prescription drug plan to ensure you are fully covered. Remember your Part D plan will still be through a private provider.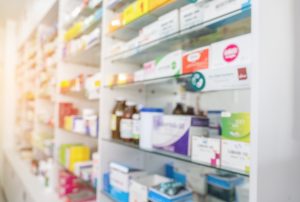 However, Medicare Advantage plans come as a full package. It means that when you get your Medicare coverage through Medicare Advantage, you don't have to purchase a stand-alone drug plan to cover your medications.
But the arrangement may require you to pay an additional monthly premium for the extra medical benefits.
What Are the Different Medicare Prescription Drug Tiers?
Each plan's formulary is usually grouped into different tiers or levels based on the drug's cost. The tiers are categorized from the lower-priced generic medications to the most expensive branded medicines.
Monthly premiums and copays are based on what tier the drug falls under. Plans vary greatly in their formularies and how they manage the different drug tiers. It is possible to find the same drug on different plans under different tiers.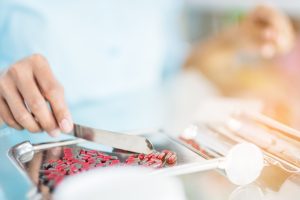 Therefore, before you choose your prescription drug plan, it is essential to figure out which tiers your drugs fall under to help you estimate the cost of medications. Keep in mind that you still have to pay monthly premiums, coinsurance, and deductibles. You may also incur other out-of-pocket expenses.
The four tiers that most plans have include:
Tier 1: These are mainly low-cost generic medications. In most cases, you won't pay a copay, and the monthly premium will be low.
Tier2: These are mainly brand name medications that are plan-preferred. They will attract mid-level copay and monthly premiums.
Tier 3: These are higher cost brand name medications and are non-plan preferred. They will attract a slightly higher copay.
Specialty tier: These are the highest cost medications with the highest coinsurance and copay.
Which Medications Are Not Covered Under Medicare Part D?
Each plan will have its formulary plus a comprehensive list of in-network pharmacies. The drugs in the formulary will only be covered if they are purchased from in-network pharmacies. All plans must cover at least one drug in the following categories:
Antipsychotics.
Anticancer medications.
Antiretroviral.
Antidepressants.
Anticonvulsants.
Immunosuppressants.
Don't assume anything when choosing your Medicare Plan D coverage. Even if your drugs fall in one of these categories, check the plan's formulary to be sure they are covered.
There are also a few limitations to Part D coverage that you need to know.  Some of the common restrictions relate to:
Prior authorization: You must obtain approval from your plan provider before it pays for specific drugs.
Quantity limits: There will always be a certain amount of a drug that the plan can approve every month.
Step-therapy: In the case of step-therapy, you may be required to try certain medications before your plan steps in to pay for the more expensive drugs.
Who Is Eligible for Medicare Part D?
You are automatically eligible for Medicare Part D if you are enrolled in either Medicare Part A or Medicare Part B. You first become eligible for Medicare three months to your 65th birthday, and the initial enrollment period extends to three after your birth month.
Although enrollment in Medicare Part D is optional, the law requires you to have some form of prescription drug coverage to avoid penalties. Failure to carry prescription drug coverage will attract hefty penalties for late enrollment when you decide to enroll.
If you cannot afford to pay for the premiums, copays, and deductibles, be sure to check if you qualify for Medicare's Extra Help program. If you are eligible, then Medicare will help you pay the charges.
What Is the Cost of Medicare Part D?
There is no uniform cost for all Part D plans. Each plan will have its own formulary and cover at least all the basics outlined in the Medicare law. The charges for monthly premiums, copays, and deductibles will vary significantly from one plan to another.
The national average premium for a basic Part D plan is 35.70 in 2021. However, if your income is pretty low and you don't have any assets, you can get help through the Medicare Extra Help program.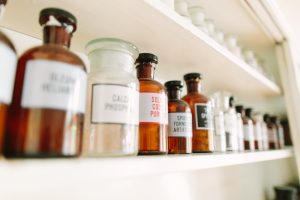 Remember that comparing different plans can be quite challenging, especially if it is your first time. Fortunately, the Medicare Rights Center is there to help people who feel stranded. You can visit them online at medicarerights.org or call 800-333-4114.
What Happens If You Need Drugs that Are Not Covered in Your Plan?
The truth is that getting a transition period can be quite complicated. However, if your case is 100% genuine, you should talk to your pharmacist about it.
Your pharmacist will inform your doctor about your situation, and your doctor can request an exception to obtain continued coverage or to help you change to a medication that isn't covered. If your plan provider denies your exception request, feel free to get professional help to appeal.
Do I Still Need Medicare Part D If I Have Another Coverage?
The simple answer is no. As long as you have creditable prescription drug coverage, you don't have to enroll. You will only be in trouble if you fail to enroll in Part D, yet you don't have any other form of coverage.
Some employers and retiree plans require that you sign up for Medicare Part D or risk losing your original benefit. Be sure to ask the company administering your plan about this requirement.
Fortunately, you can always switch from retiree/employer coverage to Medicare coverage at any time. However, if you are enrolled in a pharmaceutical assistance program, you most likely require Part D coverage to avoid losing your benefits.
The Takeaway
Medicare Part D is designed to provide you with comprehensive prescription drug coverage based on your needs. All Part D plans have drug lists known as formularies that will determine the plan cost.
Choosing an ideal plan that will suit your unique needs and budget can sometimes be challenging. That is why we are here to help you.
Our licensed insurance agents will assess your needs and advise you accordingly. Talk to us today to get professional answers to your Medicare Part D questions.