Sometimes, you get sick, and after medical evaluation, your primary doctor recommends physical therapy as part of your treatment or recovery plan. While your other medical bills may be covered under your current Medicare plan, you are left wondering whether Medicare will cover the cost of the therapy as well.
So, does Medicare cover physical therapy in 2022? The simple answer is "yes."  As long as the therapy is deemed to be medically necessary, your Medicare plan will cover the cost up to certain limits. However, you must first meet your Part B deductible before Medicare coverage kicks in.
Furthermore, once your therapy sessions cost hits $2,110, your healthcare provider must indicate that the service is still necessary to your treatment or recovery before Medicare continues to provide coverage.
This blog post discusses everything you need to know about Medicare and physical therapy coverage in 2022. Read on to find out everything you need to know.
Why Is Physical Therapy Important?
According to the American Physical Therapy Association, physical therapy can help you maintain or regain your ability to move and function normally after illness or an injury. It can also help you manage pain and overcome the risk of developing a disability.
Physical therapists are specially trained and licensed to prescribe appropriate exercises, provide the necessary education and give hands-on care to you in different settings.
You can receive physical therapy in an inpatient setting like a skilled nursing facility or hospital or an outpatient setting such as a therapist's office.
You may be eligible for coverage no matter where the therapy is undertaken. You can receive coverage as an outpatient service or as part of your home health care services.
How Much Does Physical Therapy Cost in 2022?
The cost of physical therapy varies depending on a wide range of factors such as your insurance plan, location, type of facility you are using, duration/number of sessions required, the specific type of physical therapy services you need, and how much your preferred therapist charges per session.
Copay can also play a significant role in determining physical therapy costs. In some cases, the copay for a single therapy session can be as high as $77. So, if your doctor recommends a high number of sessions, this cost can quickly add up.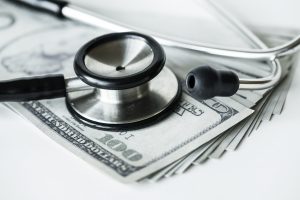 A 2019 survey found that the average physical therapy expenditure per participant stood at approximately $1490 per year. However, the cost varied by diagnosis with joint replacement and neurological conditions costing the highest in terms of therapy expenditure.
Does Medicare Cover Physical Therapy in 2022?
As mentioned early, Medicare helps pay for any medically necessary therapy services that your doctor may recommend as part of your treatment or recovery plan. However, the coverage depends, in part, on where you get the services.
Medicare Part B generally covers your physical therapy services because it is considered an outpatient service. So, if you get the services at the hospital, in your therapist's office, or an outpatient center, your Medicare Part B will cover up to 80% of Medicare-approved charges after you meet your Part B deductible.
The benefits are still the same for other therapies such as speech-language therapy and occupational therapy.
However, if you need physical therapy services at home, your Medicare Part A, Part B, or a combination of both may cover up to 100% of the Medicare-approved charges. But you must meet the following conditions to get physical therapy benefits at home:
You must be under a qualified doctor's care, and your physical therapy must be part of your treatment or recovery plan.
You must be fully certified homebound by your doctor.
A qualified physical therapist must administer the physical therapy sessions.
Your doctor believes that your condition can be improved by physical therapy, or at least you need physical therapy to stop your condition from worsening.
Keep in mind that the physical therapy benefits offered by Medicare won't cover any home health services that are more than intermittent or part-time in nature. Generally, if you qualify for physical therapy home health care, you pay nothing for the therapy services.
Does Medicare Advantage Cover Physical Therapy?
Medicare Advantage, also known as Medicare Part C, is an all-in-one Medicare plan offered by private insurance companies. The program provides the same benefits as Original Medicare plus a wide range of additional benefits depending on the provider.
All Medicare Part C plans cover physical therapy costs in line with Medicare Parts A and B. But some plans may require you to use an in-network therapist.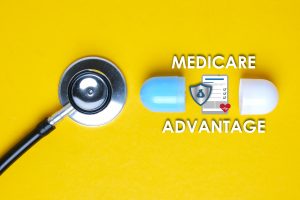 So, if you are on Medicare Advantage and your doctor prescribes physical therapy as part of your treatment plan, make sure you contact your insurance company before you proceed with the treatment.
If your current therapist isn't part of your plan's network, you may be required to choose a different therapist.
Do We Have Any Limits or Restrictions?
Generally, your doctor must develop a definitive treatment or recovery plan before Medicare agrees to cover the cost of physical therapy.
A physician or physical therapist will continually review whether the therapy sessions have the intended effect on your recovery and relay the information to Medicare.
The following steps must be accomplished as part of the process of creating and maintaining a physical therapy plan:
A physical therapist must evaluate your condition and create a reasonable plan for care. This plan must include a recommended number of sessions, treatment types, and goals to be achieved.
You will then be approved for the therapy. A Medicare-appointed therapist will regularly evaluate progress.
After completing the approved number of sessions, the Medicare-appointed therapist and your doctor will evaluate your progress and determine the next course of action. At this point, you may be released from the therapy or approved for additional sessions.
If you are approved for additional sessions, the Medicare therapist and your doctor will continue to monitor your progress and re-evaluate the plan from time to time until you meet your treatment goals.
As part of the coverage requirements, Medicare expects your physical therapist to re-certify that you still need physical therapy as part of your treatment plan once the total costs for the therapy exceed $2,110.
Does Medigap Cover Physical Therapy?
Medigap, also known as Medicare supplemental insurance, covers the cost of physical therapy that may not be covered by Medicare Parts A and B. So, if you are on a Medigap policy, you may end up paying nothing for your physical therapy.
However, you need to check with your plan what is covered and what is not covered to figure out how much money you may pay out of pocket.
In most states, Medigap policies only cover what Original Medicare covers, including the 20% coinsurance. Some Medigap plans will even pay your Part B deductible.
Which Medicare Plans Are Best for You If You Need Physical Therapy?
So, which Medicare parts will be good for you if your doctor prescribes physical therapy as part of your treatment or recovery plan?
Typically, Medicare Parts A and B will cover the cost of medically necessary physical therapy. So, if you know you will need therapy and have these two parts, you shouldn't be worried about anything.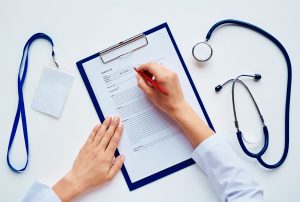 If you are worried about additional costs that may not be covered by Medicare Parts A and B, you should consider adding Medigap to your policy which can help pay for copays.
Medicare Part C plans cover everything under Original Medicare but also offer additional benefits. If you need coverage of vision, dental, hearing aids, or gym membership in addition to your physical therapy, then you should consider switching to Medicare Advantage.
The Bottom Line
Medicare covers physical therapy when it is medically necessary. In this case, medically necessary means that the therapy sessions you are receiving will either improve your current condition or stop it from worsening.
While there is no cap on the physical therapy costs that Medicare will cover, your doctor will be required to re-certify that the therapy is still necessary to your recovery once the total cost hits the $2,110 mark.
Other Medicare plans such as Medicare Advantage and Medigap can also cover physical therapy costs. Just make sure you speak to your plan provider before moving forward with the treatment.
Do you still have questions about Medicare and physical therapy coverage? Contact us today to speak to one of our licensed insurance agents for further guidance and advice.