While Original Medicare (Medicare Part A and Part B) covers a wide range of medical expenses, it does not cover everything. Even with a significant number of covered services, beneficiaries are still responsible for several copayments and deductibles that can easily add up.
Furthermore, Original Medicare doesn't cover certain healthcare services such as dental care, vision care, hearing aids, overseas emergency healthcare, and even prescription drugs.
If you only have Original Medicare, you will be forced to pay for these expenses out-of-pocket, which can be pretty expensive.
As a result, many beneficiaries enroll in other plans to help cover the gaps in the Original Medicare coverage.  The two most common options used to replace or supplement traditional Medicare are Medicare Advantage and Medicare Supplement.
So, what is the difference between these two plans and how do they work? Read on to find out everything you need to know.
What Is Medicare Advantage?
Also known as Medicare Part C, Medicare Advantage plans combine Medicare Parts A and B while offering additional benefits to its enrollees. These plans are offered by private insurance companies and are designed to replace Original Medicare.
A person with a Medicare Advantage plan usually pays a monthly premium, copayment, and deductible. These plans generally cover hospitalization, medical services, and prescription drugs.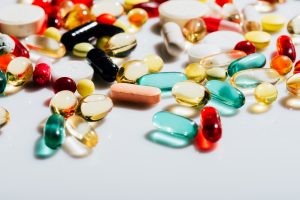 Your Medicare Advantage plan may also cover dental care, routine vision care, hearing aids, transportation to medical appointments, and gym memberships depending on your insurance provider.
Medicare Advantage plans come in the form of special needs plans (SNPs), preferred provider organization plans (PPOs), health maintenance organization plans (HMOs), and private fee-for-service plans (PFFSPs).
Medicare Advantage costs
Like any other private insurance plan, Part C premiums usually vary depending on the plan you choose and the plan provider.
While some plans have a $0 monthly premium, others charge hundreds of dollars. However, it is highly unlikely you will pay more for your Medicare Advantage premium than the one for Medicare Part B.
Additional costs such as deductibles and copays also vary by plan. The best way to estimate your Medicare Advantage plan cost is to carefully compare several plans while shopping.
Other factors that affect the overall cost of a Medicare Advantage plan are:
Where you receive your medical care (in-network or out-of-network).
Your average income (this is usually used to determine your monthly premium, copay, and deductible).
How often you want to access the covered medical services.
Whether you have financial assistance such as disability benefits or Medicaid.
Who is eligible for Medicare Advantage?
To qualify for Medicare Advantage, you must fulfill the following conditions:
You must be enrolled in Original Medicare.
You must be staying within the service area of your preferred Medicare Advantage plan provider. You should only apply for coverage during your enrollment period.
What Is Medicare Supplement?
Medicare Supplement, also known as Medigap, is specifically designed to help fill coverage gaps in traditional Medicare coverage, including some deductibles, coinsurance, and copayments.
These plans do not provide stand-alone coverage like Medicare Advantage. Instead, you must remain enrolled in Original Medicare for your hospital and medical coverage. If you need prescription drug coverage, you must enroll in a separate prescription drug plan.
Typically, when you purchase a Medigap plan, you will still be enrolled in Original Medicare. Medicare remains your primary healthcare provider, and Medigap only covers the cost of certain services not covered by Original Medicare.
Medicare Supplement plans cover some of the costs that traditional Medicare does not cover, such as Part B extra charges or emergency medical coverage when you are outside the country.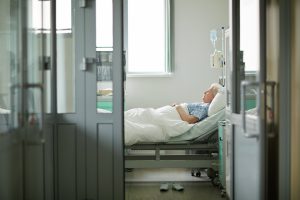 Keep in mind that Medigap insurance plans can only be used to settle Original Medicare costs; they cannot be used with Medicare Advantage.
Like Original Medicare, Medigap plans don't cover dental care, hearing aids, vision care, and long-term care.
Currently, ten different Medicare Supplement plans are available, namely A B, C, D, F, G, K, L, M, and N.
As of June 2021, newly purchased Medicare supplement policies don't cover Part B deductibles. It means that you cannot purchase Medigap Plan C or F if you became eligible for Medicare in 2020 and onward.
Medicare Supplement costs
Like Medicare Advantage, Medigap plan premiums vary depending on the type of coverage you want and your eligibility.
Typically, the more coverage you want, the higher the cost. Furthermore, the older you are at the time of enrolling, the higher your premium may be.
Some of the critical factors affecting the cost of Medicare Supplement plans include:
The plan you choose.
Your age at the time of enrolling.
Your deductible (higher deductible plans cost less).
If you qualify for a discount.
When you purchase your plan (rules changes making older plans less costly).
Who is eligible for Medicare Supplement?
You are eligible to apply and add a Medigap policy to your Original Medicare coverage during the three months before, three months after, and the month of your 65th birthday.
Private insurance companies are not required to sell you a Medicare Supplement plan, especially if you are below 65.
If your initial enrollment period (IEP) and open enrollment period (OEP) have passed, it may be quite challenging to find an insurance provider that will offer you a Medigap policy.
If you want to enroll in a Medigap policy, do so as soon as you enroll in Medicare Part B.
Medicare Advantage vs Medicare Supplement: Which One Should You Choose?
Sometimes, it can be challenging to choose between Medicare Advantage and Medicare Supplement. So, if you are still unsure of which one is the right option for you, read the simple guidelines below:
Medicare Advantage may be the right option for you if:
You already have Medicare Parts A, B, and D.
You are after additional benefits like dental care, vision care, long-term care, and hearing aids.
You have an approved healthcare provider you already like, and you know they accept both Original Medicare and Medicare Advantage.
You wish to manage one plan for all of your healthcare insurance needs.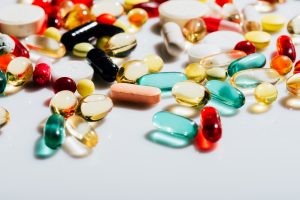 However, Medicare Advantage may not be the right option for you if you travel extensively or plan to start travelling extensively, want to keep the same provider each year or want to keep the same rate.
It may also not be the best option if you are concerned about paying for extra coverage that you may not use.
Medigap coverage is best fit for you if;
You need help covering the out-of-pocket expenses.
You prefer to choose the amount of coverage for out-of-pocket expenses that you are buying.
You travel extensively outside the U.S and want to be prepared for unexpected occurrences.
You already have enough coverage for vision care, dental care, hearing aids, and long-term care.
Final Thoughts
While Medicare Advantage plans are designed to replace Original Medicare, Medigap plans complement traditional Medicare. Individuals with Medicare Advantage cannot use Medicare Supplement.
However, both plans are provided by private insurance companies, and enrollees are expected to pay a monthly premium to their providers.
Still don't know what to choose between Medicare Advantage and Medicare Supplement? Our experienced and licensed Medicare agents can help you make an informed decision.
Contact us today and let us help you find a plan that will suit your unique medical needs!