Are you approaching 65? If so, you should know that you will be eligible for Medicare coverage. The federal government-sponsored program provides you with the much-needed coverage for your healthcare needs.  However, dealing with the different aspects of it can be overwhelming.
That is why a significant number of Medicare beneficiaries simplify their coverage by enrolling in Medicare Advantage instead. Statistics indicate that at least 24.1 million beneficiaries have enrolled in Medicare Advantage plans, and at least 2,700 Medicare Advantage Plans are offered across the country.
While Medicare Advantage plans are popular and offer a wide range of extra benefits not provided by Original Medicare, they aren't for everyone. Some of them can be quite restrictive in terms of their network of healthcare `providers and much more.
In this post, we highlight some of the advantages and disadvantage of Medicare Advantage plans. Read on to find out everything you need to know to make an informed decision.
What Is Medicare Advantage?
Before discussing the advantages and disadvantages of Medicare Advantage plans, let us define what these plans are and how they differ from Original Medicare.
Typically, these plans cover all services that Original Medicare offers plus additional services. It means you don't have any less coverage if you choose to enroll in Medicare Advantage.
In addition to coverage offered by traditional Medicare, most Medicare Advantage plans provide coverage for dental care, vision care, hearing aids, gym membership, prescription drug coverage, and even transport cost to your doctor's office.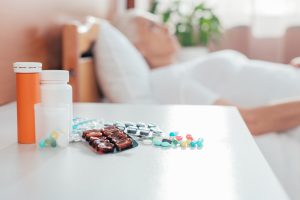 If you choose Medicare Advantage, you are still responsible for paying your monthly premium.  If you fail to pay your premium, you will not enjoy the benefits.
In return, Medicare contributes a specific amount of money to every participant's plan. This amount is used to cover your healthcare services.
Private insurance providers profit from this setup by creating a network of their preferred healthcare providers who agree to set a specific fee or discount for the plan's enrollees. If you receive treatment outside the plan's providers, you will be forced to pay much more.
What Are the Advantages of Medicare Advantage Plans?
Compared to traditional Medicare, Medicare Advantage plans offer a wide range of benefits you don't want to miss. They include:
1. Convenient Coverage Options
The truth is that traditional Medicare only offers two types of coverage, namely, hospital insurance (Medicare Part A) and medical insurance (Medicare Part B).
If you need any additional coverage, you must purchase Medicare Part D for prescription drug coverage and Medigap/ Medicare Supplement for supplemental coverage.
With a standard Medicare Advantage plan, all your healthcare coverage options are consolidated into one convenient plan.
2. Prescription Drug Coverage
Approximately 90% of all Medicare Advantage plans offer some form of prescription drug coverage. Keep in mind that Medicare requires all beneficiaries to have some form of prescription drug coverage.
Through a Medicare Advantage Plan, you can easily secure a prescription drug plan (PDP).
The average deductible for a Medicare Advantage PDP is $121.  The amount is relatively lower than the Part D deductible, which stands at $445 in 2021.
However, there are other individual factors you need to consider in terms of coverage for specific medications, which varies by plan. Ensure you request to see the formulary for your preferred plan provider before you proceed with the enrollment.
The formulary will show you a comprehensive list of all covered medications.  Most people view having a Medicare Advantage PDP as a relatively lower-cost alternative to Original Medicare with a Part D prescription drug coverage plan.
3. Health Equipment Coverage
In addition to the dental, vision, and hearing aids coverage, your Medicare Advantage plan may also offer huge discounts or full coverage for health and fitness equipment and services such as telehealth access, gym memberships, and meal subscriptions.
4. Coordinated Medical care
Almost all Medicare Advantage plans feature coordinated healthcare. Coordinated medical care means your doctors communicate to coordinate your healthcare between different types of medical specialities and healthcare services.
For instance, your dentist can easily communicate with your optometrist if need be. Coordinated medical care ensures you have a healthcare team that understands your needs and medical history. This helps you avoid unnecessary expenses and common issues such as medication interactions.
Coordinated care is associated with higher patient ratings and more positive medical staff experiences.
5. Minimum Out-of-Pocket Costs
With Medicare Advantage, you typically pay less out of pocket. Keep in mind that your out-of-pocket costs will determine how much you pay on your own for healthcare services and prescription drugs.
The average out-of-pocket limit for in-network services is $5,050 and comes to about $8,818 for out-of-network services. Typically HMOs have much lower out-of-pocket limits for their enrollees.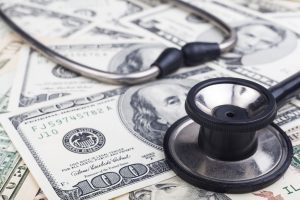 Although out-of-pocket limits may be thousands of dollars, they provide solid assurance that you will not spend more than a certain amount on healthcare services.
Once you reach your out-of-pocket limit, your insurer will be forced to pay all of your Medicare Part A and Medicare Part B costs.
For instance, if you are required to pay a 20% co-insurance on doctor visits but have an out-of-pocket maximum of $5,000, you will not be responsible for any further out-of-pocket costs once you have paid the $5,000 in coinsurances.
What Is the Disadvantage of Medicare Advantage Plans?
While most enrollees are fully satisfied with their Medicare Advantage plans, some of them have some drawbacks.   Below we highlight the biggest disadvantage of Medicare Advantage plans.
1. Limited Provider Networks
There are different types of Medicare Advantage plans. The most common are PPOs and HMOs.  Each of these plans works by defining in-network and out-of-network healthcare providers to bring down costs.
For HMOs, you will be required to visit an in-network provider every time you have a health concern. If your health condition requires a specialist, your primary doctor must refer you to an in-network specialist for your HMO plan to cover the cost at a reduced rate.
PPOs vary slightly in that you don't need a referral from your primary doctor to see a specialist. However, these plans usually have a fixed network of providers.
In the real sense, you are restricted to specific healthcare providers, which isn't the case with traditional Medicare. Under traditional Medicare, you can visit any healthcare provider who accepts Medicare assignments and get the treatment you want.
Some people prefer the traditional Medicare option because they have more freedom to choose their healthcare providers and specialists.
2. Complex Plan Offerings
Using Medicare's online plan finder tool, you will realize that there is a plethora of Medicare Advantage plan options depending on where you live.  For some people, all these options can feel overwhelming.
You need to assess your healthcare needs, determine your budget, and sift through numerous plans to find one that suits your unique needs. The entire process can be tiresome and time-consuming.
3. You Need Authorization before Medical Procedures
With Original Medicare, you don't require any authorization to access a particular service or procedure, neither do you need approval before receiving treatment.
However, Medicare Advantage plans may require you to request prior authorization for a medical procedure to ensure both the facility and healthcare provider are in-network.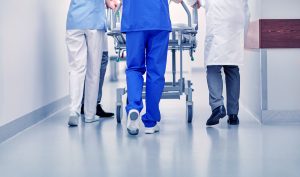 Sometimes, this may delay care, and you could end up waiting for some time before you get clearance for your medical procedure.
4. You Cannot Get Supplemental Coverage with Medicare Advantage
When you have Original Medicare, you can purchase a supplemental insurance policy known as Medicare Supplement/Medigap. This helps you reduce out-of-pocket costs by covering your coinsurances, copayments, and deductibles.
However, you cannot get a Medigap policy if you have a Medicare Advantage plan, even if you are struggling with high out-of-pocket costs.
5. Additional Costs for Coverage
Traditional Medicare charges a premium, coinsurance, and deductibles for Medicare Parts A and B plus any Part D or Medicare Supplement costs.
Medicare Advantage plans are designed to consolidate these costs, but you may still be required to pay additional fees. For instance, many Medicare Advantage plans include specialist visit copays and prescription drug deductibles.
Summary
Private health insurance providers offer Medicare Advantage plans as an alternative to traditional Medicare. These plans vary by price and coverage level but provide additional benefits.
Before you choose a Medicare Advantage plan, conduct thorough research and consider whether or not your preferred plan meets your budgetary constraints and healthcare needs.
So, are you in the market for a Medicare Advantage plan but already feel overwhelmed? Don't worry because we have a team of experienced and licensed Medicare agents ready to help you choose a plan that suits your unique healthcare needs and meets your budget.
Contact us today and let us help you!