Are you in the market shopping for a Medicare plan? You may have heard about Medicare Part C, also known as Medicare Advantage Plans.
This is an excellent alternative to Original Medicare since it consolidates all of your coverage into one bundle.  The plan usually incorporates services from Medicare Parts A, B, and D.
With Medicare Advantage, you don't have to worry about health-related services not covered by traditional Medicare, such as dental care, vision care, prescription drugs, and hearing aids.
The most significant advantage of these plans is that they cover everything that traditional Medicare covers and still offer a wide range of supplemental benefits based on your needs.
Therefore, enrolling in Medicare Advantage doesn't get you off the Medicare program. You still have all your Medicare rights and protections, including the right to appeal any coverage decision you don't agree with.
In this post, we'll explore Medicare Advantage Plans and what they cover.
Understanding Medicare Advantage Plans
As mentioned above, Medicare Advantage is also known as Medicare Part C and offers basic Medicare coverage with additional benefits.
Medicare Advantage plans are sold by private insurance companies that have been approved by Medicare.
The common types of Medicare Advantage plan you can choose from include:
1. Health Maintenance Organization Plans (HMOs)
With Health Maintenance Organization plans, you can only seek medical services from health facilities and doctors that are in-network. If you want to see a specialist, you will be required to seek approval and referral from your primary doctor.
2. Private Fee-for-Service (PFFS)
These plans allow enrollees to receive medical services from any health facility or doctor as long as they accept the payment terms and conditions of your private fee-for-service plan.
3. Medicare Savings Account (MSA)
Popularly known as MSAs, Medicare Savings Accounts usually combine a high deductible health plan with a savings account where Medicare deposits money that you can use to pay your healthcare-related bills.
4. Preferred Provider Organization (PPO)
PPO plans are designed to offer different rates for healthcare providers, doctors, and healthcare facilities depending on whether they are in-network or not. Typically, you will pay more for out-of-network medical services.
5. Special Needs Plans (SNPs)
The name says it all for special needs plans. SNPs are typically offered to specific groups of individuals who require long-term care for their chronic conditions.
What Does Medicare Advantage Cover?
The law requires all Medicare Advantage plans to cover all services offered by traditional Medicare. This includes emergency care, hospitalization, and medical care from all in-network healthcare providers.
Other than the essential Medicare services, these plans also cover the following:
Prescription Drugs
Under Original Medicare, you will be required to purchase a separate plan to cover your prescription plans. However, Medicare Advantage plans usually include prescription drug coverage by default.
The coverage for specific drugs may vary from one plan to plan. To find out if your drugs are covered, make sure you check the plan's formulary or the list of all covered drugs.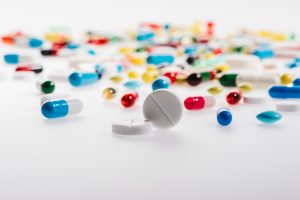 All Medicare Part C plans are required to cover the following:
Certain oral anti-cancer drugs.
Certain vaccines including influenza and pneumococcal.
Some antigens.
Hemophilia clotting factors.
Immunosuppressive drugs.
All injectable drugs for osteoporosis.
Routine Vision Care
Eye problems are common among seniors, with blurred vision and loss of vision being among the most commonly reported issues. Unfortunately, traditional Medicare doesn't cover routine vision care.
If you stick to Original Medicare, you will be forced to find an alternative plan for vision care coverage.
However, most Medicare Advantage plans provide coverage for routine eye exams, eyeglasses, contact lenses, lenses, frames, and upgrades on your eyeglasses.
Hearing Aids
When Medicare was signed into law in 1965, it didn't include coverage for hearing aids since they were considered "not essential and low cost."
At that time, many seniors didn't live long to need hearing aids. However, things have changed.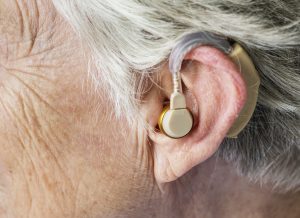 Today, hearing loss affects at least one-third of adults over the age of 65 and significantly impacts one's overall health. In fact, those experiencing hearing problems face an increased risk for loneliness, depression, and dementia.
While traditional Medicare doesn't cover hearing aids, Medicare Advantage plans have stepped in to fill the gap. Typically, the amount of coverage you receive will depend on your options and what the plan covers.
Routine Dental Care
Dental coverage for seniors is basically the same as that for other individuals but focuses on the needs that most seniors require. They include root canals, tooth replacement, crowns, and dentures.
Medicare Advantage plans will also cover tooth cleanings, x-rays, tooth extractions, annual examinations, gum disease treatment, x-rays, and fillings.
The other medical services that these plans include:
Podiatry
Inpatient hospital acute/psychiatric services.
Skilled nursing facility.
Wellness benefits including gym memberships and fitness programs.
Exclusions
Although Medicare Advantage plans offer numerous benefits, they are some things that they don't cover. It is essential to be aware of the exclusions before you start shopping for a plan.
With the right information on what is covered and what isn't, you can manage your expectations and avoid any surprising costs you may incur if you need treatments further down the line.
Most of these plans will only cover the medical care you receive inside the United States and won't cover the medical treatment you receive in foreign countries.
They may also not cover non-emergency services at healthcare facilities that are out of network for your plan.
How Much Do Medicare Advantage Plans Cost?
Typically, when you sign up for a Medicare Advantage plan, your cost will vary depending on where you live and what you want the plan to cover.
In most cases, your plan will come with its own monthly premium and an annual deductible that may be added on top of your Medicare Part B premium.
The biggest advantage of Medicare Advantage is that there is an annual cap for your out-of-pocket expenses, lowering the overall costs.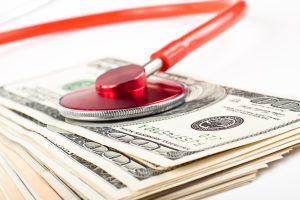 Medicare Advantage plan will be determined by the monthly premium, copayment, deductible, the type of services you want to include in your plan, where you seek services, and whether you receive Medicaid.
Given that all these factors have to be considered while calculating your plan's cost, there is no specific cost that applies to all Medicare Advantage plans.
Summary
The number of people enrolling for Medicare Advantage plans has increased over time.
If you are considering enrolling in a Medicare Part C plan, take time to find out what plans are available in your area and evaluate each one of them by potential costs and whether they cover your unique medical needs.
The process may take some time, but it is worth it. If you feel overwhelmed, contact a Medicare Advantage expert to help you.
At Insurance Master, we provide you with essential Medicare Advantage information to help you make an informed decision. Our certified and licensed experts are always ready to help you.
Talk to us and let us help you find a plan that will suit your budget and health needs.