Health insurance programs can be quite challenging to understand, and Medicare is no exception. For some individuals with extensive medical issues or special needs, the challenge of understanding Medicare only increases. Fortunately, there is help.
The Medicare Special Needs Plans (SNPs) are designed to provide additional coverage to people who need it most. SNPs are relatively easy to understand since most of them are straightforward.
Read on to learn everything you need to know about Medicare Special Needs Plans and how they may help you or your loved one.
What Are Medicare Special Needs Plans (SNPs)
SNPs are a type of Medicare Advantage plan designed to provide coordinated care to beneficiaries with specific healthcare needs or situations. Like all the other Medicare Advantage Plans, SNPs will have a network, either a PPO or an HMO.
The plans are available to individuals who already have Medicare Part C. Keep in mind that Medicare Part C combines Medicare Part A and Part B coverage.  However, SNPs also include Medicare Part D that provides coverage for approved prescription drug costs.
Congress understood that all these letters could become quite confusing, especially when you have special circumstances or health issues you need to deal with.
Therefore the Special Needs Plans are designed to bring together all these services under one program, offering hospitalization (usually covered under Part A), medical services (covered under Part B), and prescription drug coverage ( covered under Part D) in one plan.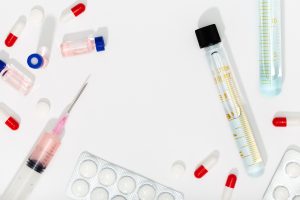 Under the SNPs, you have coverage for your doctor's visits, medications, hospital stays, and other medical services you may need to stay healthy.
The primary difference between SNPs and other Medicare Advantage plans is that SNPs provide you with extra medical services based on your unique needs, including special social services, care management, and additional days in the hospital.
Types of Special Needs Plans
Let us now review some of the types of Special Needs Plans and how they can help you:
1. Chronic Condition Special Needs Plans (C-SNPs)
C-SNPs are basically designed for people with chronic illnesses. Approximately two-thirds of Medicare beneficiaries may meet the qualification criteria for C-SNPs, and this plan provides the complex care they need.
You must be diagnosed with any of the following conditions to qualify for this plan:
Cancer
Dementia
End-stage liver disease
HIV/AIDs
Type 2 Diabetes
Chronic heart failure
Stroke
Chronic alcohol or drug dependence
This plan may also cover individuals suffering from the following chronic diseases:
Lung cancer
Neurologic disorders
Hematologic disorders
Cardiovascular disease
Autoimmune disorders
2. Institutional Special Needs Plans (I-SNPs)
The I-SNP is designed to provide coverage to individuals living in an institution such as an assisted living center, intermediate care nursing centers for people with intellectual disabilities, memory care center, or nursing home.
Institutional Special Needs Plans are similar to C-SNPs, but they are designed to focus on dealing with the provision of highly coordinated care to individuals who can no longer live independently. The coverage will only kick in if you are supposed to live in the institution for at least 90 days.
3. Dual Eligible Special Needs Plans (D-SNP)
If you are a low-income individual, you may qualify for the federal and state-sponsored health insurance program known as Medicaid. When you are eligible for both Medicare and Medicaid, you can always keep the Original Medicare and use Medicaid as your secondary coverage or enroll in a Dual Eligible Special Needs Plan.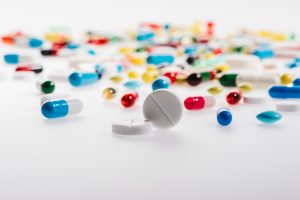 Individuals with full Medicaid usually spend little to nothing on deductibles, co-insurance, and co-pays for Part A and Part B Medicare services provided by the plan. Many of the SNPs have a $0 premium because Medicaid steps in and pays the premium for you.
However, those with partial Medicaid may be required to pay some small amount in premiums. D-SNPs also offer a wide range of ancillary benefits that include;
Telemedicine services.
Gym memberships.
Routine dental, vision, and hearing care.
Regular benefits for conventional over-the-counter medical products.
Typically, a licensed Medicare agent will verify your eligibility for both Medicaid and Medicare before you are allowed to enroll in a Dual Eligible Special Needs Plan.
Who Is Eligible for Medicare Special Needs Plans?
To qualify for SNP, you must qualify for D-SNP, I-SNP, or C-SNP, and you must be already enrolled in Original Medicare (Medicare Part A and Part B) or Medicare Part C.
SNPs are operated by private health insurance companies contracted by the federal government. It means that the plans offered by different companies may differ slightly. As mentioned earlier, some of them may be PPOs while others may be HMOs.
Not all Special Needs Plans are the same, and they aren't offered in every state. In 2020, D-SNP was offered in 39 states and Puerto Rico. You should also keep in mind that different SNP programs may have different costs.
When you are enrolled in any SNP program, you will continue paying your Medicare Part B premium, but some plans may charge an extra amount of money on top of that.
Enrolling In a SNP Program
To qualify for enrollment in SNPs, you must live in the plan's service area and be enrolled in Original Medicare. You will continue to pay your Medicare Part B premium the entire time you are enrolled in SNP.
In some cases, you may also be required to pay the monthly premium that the plan provider charges and regular co-sharing expenses such as co-insurance, co-pays, and deductibles. You will find the specific details about the amounts you are expected to pay in the plan's summary of benefits, which you must review before enrolling in the plan.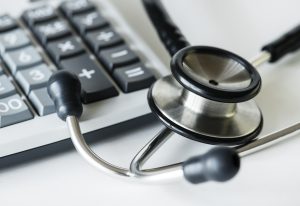 Typically, you can enroll in Special Needs Plans during your Initial Enrollment Period (IEP) for Medicare or during Medicare Fall Annual Election Period.  The IEP usually starts three months before your 65th birthday or the 25th month of disability benefits from SSA.
You may also qualify to enroll for SNPs during Special Enrollment Periods (SEP). Situations that warranty SEP include;
Qualifying for Medicaid.
Being diagnosed with a chronic or severe medical condition that qualifies for C-SNP.
Moving into, living in, or moving out of an assisted living facility.
Moving outside of your current plan's service area.
Change in your employment status.
Need Help with Special Needs Plans? We Are Here for You!
Understanding Special Needs Plans can sometimes be challenging. Therefore, you need a Medicare expert to assess your needs and help you determine whether you qualify to enroll in any of the three SNPs available.
At Insurance Master, we work with several Special Needs Plans providers to help Medicare beneficiaries know whether they qualify for SNPs.  Give our experienced team of Medicare experts a call today to see if we can help you find the right SNP for you!