Medicare Part D, also known as Prescription Drug Plan (PDP), refers to a standalone plan that is usually purchased through a private insurance company to provide coverage for prescription drugs and coverage. It may also cover some vaccines.
Each PDP plan must offer a standard level prescription drug coverage set by Medicare. However, the list of covered drugs may differ from one plan to another.
Remember that Original Medicare (Medicare Parts A & B) doesn't provide any form of prescription drug coverage. If you are enrolled in Original Medicare and need prescription drug coverage, you will want to sign up for a Prescription Drug Plan or Medicare Advantage Plan.
In this post, we discuss everything you need to know about the Prescription Drug Plan. So, let us get started.
What Does a Prescription Drug Plan Cover?
Typically, PDP plans vary by location and provider in terms of costs and the drugs covered. Each plan will have a comprehensive list of prescription drugs it covers. The list is known as a formulary. Each plan must cover at least two drugs in the "most commonly prescribed" drug category.
Prescription drugs are usually classified by tiers, and the most expensive drugs are classified in a higher tier. If the plan has a co-payment, the overall cost may increase significantly based on the tier of the drug.
PDPs are also required to cover the Shingles vaccine. Some plans choose to cover other vaccines such as flu, pneumonia, and Tdap. Any vaccine covered outside of Shingles will mostly depend on your plan.
Which Drugs Aren't Covered?
Prescription Drug Plans don't cover all types of drugs. Some of the common prescription drugs excluded from most PDPs include:
Fertility drugs.
Drugs for weight loss or gain.
Drugs meant to treat erectile dysfunction.
Over-the-counter medications.
Drugs with cosmetic uses.
Prescribed minerals and vitamins are also excluded from the coverage list except for fluoride or prenatal preparations.
Enrolling In a Prescription Drug Plan
There are many PDPs available, and each one of them offers unique benefits. Therefore, before you enroll in a PDP, make sure you conduct thorough research and identify a plan that best suits your needs and budget.
Feel free to use the Medicare Plan Finder to compare different plans available in your area.
A qualified healthcare provider may also offer you guidance and advise you on the specific plans available to you and how you can save on costs.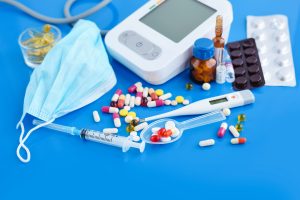 If your primary doctor concludes that a given plan's formulary can't meet your health needs, you can request the insurance company for a slight modification to your plan. In this case, your doctor must submit a written statement to the insurance company to support your request.
The insurance company may still decline your request. If your request is denied, you have no other option but to find another provider.
When Should You Enroll in a Prescription Drug Plan?
The first opportunity you have to enroll in a PDP is when you initially qualify for Medicare- during the seven-month window beginning three months before you turn 65 years.
If you enroll the last month just before you turn 65, your PDP will become active the month you turn 65. If you enroll during the month you turn 65 or one of the three months that follow, your prescription drug plan coverage may be delayed.
If you are enrolled in Medicare due to a disability, you may enroll in a PDP during the seven-month window beginning three months before your 25th month of disability. If you enroll in a PDP in the three months before your 25th month of disability, your coverage will begin on the first day of your 25th month.
However, if you enroll during the 25th, 26th, 27th, or 28th month of disability, your PDP coverage will commence on the first day of the month after you enroll.
The effective date rules are slightly different if an individual is enrolling in Medicare due to a diagnosis of end-stage renal disease or ALS.
Who Is Eligible to Enroll In a Prescription Drug Plan?
Anyone with Medicare qualifies to enroll in PDP. To enroll, you must have Medicare Part A or Part B. However, if you want to enroll in a Medicare Advantage Plan, you must have Medicare Part A and Part B.
You must also have permanent residence in your plan's service area. If you are homeless, you can use the following as a permanent residence address: Post Office Box, the address of your shelter or clinic, or the address where you usually receive essential mail such as Social Security benefits check.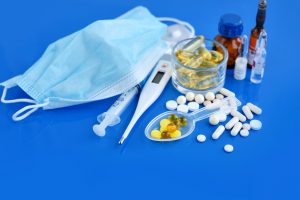 Most PDPs are national plans. Therefore, these plans are ideal for individuals who travel frequently or have summer and winter residences in different states.
American citizens who reside outside the country are not eligible to enroll but are free to do so upon their return to the country. Unfortunately, incarcerated people cannot enroll in Medicare Part D. They can only enroll upon release from jail.
Are There Penalties for Late Enrollment?
Like any other Medicare Parts, you will be subjected to a penalty if you fail to enroll in a PDP when you are first eligible to do so and don't carry alternative creditable coverage for 63 days in a row.
Your PDP late enrollment penalty will depend on how long you didn't have creditable prescription drug plan coverage.
To establish how much money you will pay in penalties, multiply 1% of the national base premium by the number of months you were eligible to enroll in a PDP but failed to do so.
Can You Combine a PDP with Other Medicare Coverage?
Yes, you can still combine your other Medicare coverage parts with a prescription drug plan. Standalone prescription drug coverage can work with Original Medicare, and some types of Medicare Advantage Plans such as Medicare Medical Savings Account (MMSA) plans without drug coverage.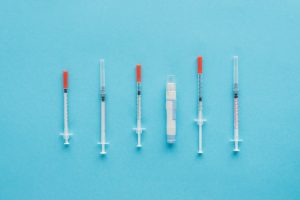 Before you combine your PDP with a Medicare Advantage Plan, you must ensure that the Medicare Advantage Plan doesn't offer coverage for prescription drugs at all.
If you decide to choose your PDP provider after enrolling, you can always do so during the Medicare Annual Enrollment period that usually starts October 15 and ends December 7.
Let a Medicare Expert Help You Shop for Your Prescription Drug Plan
Prescription drug coverage is essential since it ensures you can get all medications you need to live a happy and healthy life.
However, choosing a PDP that fits your needs and budget can be quite challenging. You need an experienced expert to hold your hand and help you compare the different plans in your area.
At Insurance Master, we care about your wellbeing and health. That is why we have assembled a team of experienced and licensed Medicare experts ready to help you.
Our team will guide you through the costs associated with PDPs. They will also help you find out whether you are eligible for additional financial support from the Medicare program, referred to as Extra Help.
Contact us today and let us help you!