As you approach 65, enrolling for Medicare should be among your top priorities. While that may sound simple, joining Medicare isn't as easy as most seniors tend to believe.
As you think about the program and how it will cover your health care needs, your first major decision can be complicated. You need to choose between the federally run Original Medicare or sign up for a Medicare Advantage plan offered by private insurance companies.
While most of us are familiar with traditional Medicare and how it operates, only a few people know about Medicare Advantage and how it runs.
To make an informed decision, you need to understand what Medicare Advantage is all about, how it differs from Original Medicare, and the benefits it offers.
So, what is Medicare Advantage? Read on to find out everything you need to know about Medicare Part C and whether it is the right option for you.
What Is Medicare Advantage?
Besides the traditional Medicare program, Medicare offers qualified individuals the option to receive Medicare services through a wide range of private insurance plans.
The Medicare-approved private health insurance plans fall under Medicare Part C, also known as Medicare Advantage.  Therefore, individuals who enroll in Medicare Part C plans are still in the Medicare program.
To join Medicare Advantage, you must specifically opt to receive your Medicare benefits through a private provider. Once you make this choice, you will generally receive all of your healthcare benefits through your preferred plan provider.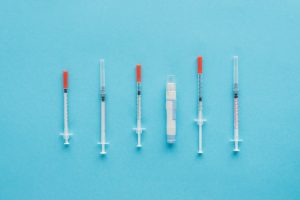 One of the primary objectives of Medicare Advantage plans is to manage healthcare efficiently to reduce costs while providing comprehensive coverage.
Every Medicare Advantage plan must provide its enrollees with Medicare Part A and Part B benefits plus additional benefits beyond those covered by Original Medicare.
What Services Do Medicare Advantage Plans Cover?
Most Medicare Advantage Plans are designed to offer coverage for a wide range of health services that Original Medicare doesn't cover.
These plans provide coverage for hearing aids, vision care, dental care, and even fitness programs such as gym memberships or discounts.  Some plans offer even more benefits.
For instance, some plans may offer comprehensive coverage for services such as transportation to doctor offices, over-the-counter drugs, and other costs for other services meant to promote your health and wellness.
Some providers tailor their packages to provide comprehensive coverage to chronically ill enrollees. Such plans are specially designed to provide customized benefits to treat specific conditions.
Ensure you check with your plan provider and understand all the benefits offered before enrolling in any Medicare Part C plan. Some plans have limitations, while others don't accept enrollees with certain medical conditions.
What Are the Key Differences between Original Medicare and Medicare Advantage?
Although Medicare Advantage and Original Medicare plans are both regulated by the Centers for Medicare and Medicaid Services,  there are key ways in which these two programs differ.
1. Covered care
While Original Medicare will cover most of your healthcare needs, there are some services it typically doesn't cover, such as vision care, dental care, and hearing aids.
Under Original Medicare, you will access a wide range of medical services, including hospitalization, diagnostic tests, doctor visits, outpatient surgery, and blood work.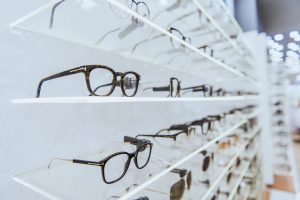 However, Medicare Part C takes your coverage one step further. In addition to all the medical services you are eligible for under Original Medicare, Medicare Advantage plans cover dental care, vision care, hearing aids, gym memberships, and much more.
Some providers even go a step further and cover home improvements and wheelchair ramps to help enrollees remain at home most of the time.
They will also cover the cost of transportation to a doctor's office and even get meals delivered to you.
2. Enrollment
When you enroll in Medicare for the first time, you are automatically enrolled in Original Medicare. You can only switch from traditional Medicare to Medicare Advantage after your initial enrollment.
The switch requires your explicit authorization. You will be required to identify a plan provider and submit your enrollment request. If you qualify, Medicare will facilitate the switch.
Some employers offer their retirees coverage through Medicare Part C plans to help them enjoy added benefits that Medicare Part C offers.
3. Costs
Under Original Medicare, the government sets the deductible, coinsurance, and premium amounts for Part A and Part B.
For instance, under Medicare Part B, Medicare beneficiaries are responsible for approximately 20% of a lab test or doctor's visit bill. The government also sets maximum deductible rates for Medicare Part D that covers prescription drugs, although premiums and copays vary by plan.
Under Medicare Part C, beneficiaries still pay government-set Part B premium plus an additional premium for the extra services offered by the plan.
However, instead of paying a 20% coinsurance for lab visits, doctor visits, and other Part B benefits, most Medicare Part C plans have set specific copay amounts for different services. The copays usually mean lower out-of-pocket amounts than traditional Medicare.
Most of these plans also have an annual cap on out-of-pocket costs.
4. Access to services
Original Medicare doesn't have a "network" for doctors. Enrollees in a traditional Medicare program can seek medical services from any Medicare-approved hospital, doctor, or provider. However, Medicare Advantage enrollees may be limited to a network of specific healthcare providers.
It means that access to Medicare Advantage plans will depend on where you live. Therefore, if you travel a lot, you may not be covered if you seek medical services from out-of-network providers.
Does Medicare Advantage Plans Provide Drug Coverage?
The simple answer is "yes." Almost all Medicare Part C plans feature prescription drug coverage.  If your plan doesn't offer prescription drug coverage, you are free to join a separate Prescription Drug Plan (PDP).
However, you should keep in mind that you will automatically be disenrolled from your Medicare Advantage Plan and returned to Original Medicare if you are in a Medicare Advantage HMO/PPO or join a separate PDP.
How to Join a Medicare Advantage Plan
To enroll in Medicare Part C, you must complete and duly sign an election form or complete any other CMS-approved enrollment method offered by your preferred Medicare Advantage organization.
If you aren't sure of what to do, be sure to contact your plan of choice directly or talk to Medicare by calling 1-800-MEDICARE to complete your enrollment.
At the minimum, Medicare Advantage organizations must have a well-outlined paper enrollment process available for potential enrollees.
Who Else Is Eligible for Medicare Advantage?
Anyone who qualifies for Medicare Part A and Part B is eligible for Medicare Part C. Typically; you are eligible to enroll in a particular Part C plan if it serves the geographic area where you reside.
A Medicare Advantage provider cannot deny you enrollment based on your health status or some other factors. But some people with end-stage renal disease are generally excluded from the list of potential enrollees.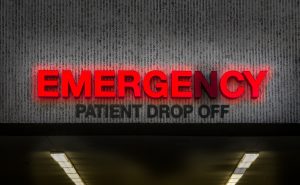 When you develop the end-stage renal disease when you are already enrolled in the plan, you will continue to be covered.
You will be eligible to enroll in another Medicare Advantage plan if your original provider decides to terminate their contract with CMS or reduces their service area such that you fall out of the target geographic area.
Looking for An Affordable Medicare Part C Plan? Talk to Us Today!
Are you in the process of shopping for a Medicare Advantage plan that will serve your unique health needs and fit within your budget? We are here to help you.
We have a team of experienced and licensed Medicare Advantage agents ready to help you compare plans in your area so you can make an informed decision.
Call us now and let us help you get the coverage, resources, and medical care you deserve!