For more than 50 years, Medicare has provided comprehensive medical coverage to many American seniors. But for many beneficiaries, Medicare remains a tricky topic to understand. Most of them don't understand what is covered and what isn't, while others don't know the difference between original Medicare and Medicare Advantage.
One of the big issues that most seniors tend to overlook when enrolling for Medicare is dental care. Does Original Medicare cover dental care?
Read on to find out whether Medicare covers dental and what you can do to ensure you get dental coverage for your needs.
Does Medicare Cover Dental Care?
The truth is that the original Medicare Parts A and B don't include dental coverage. In simple words, it means that original Medicare doesn't pay for your routine dental services such as cleanings, dental examinations, root canals, tooth extractions, crowns, bridges, and implants.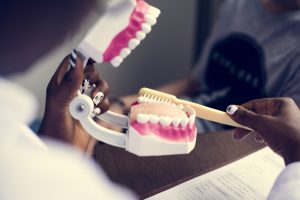 It also doesn't pay for dental supplies such as dentures, orthodontic equipment, retainers, and plates. It means that even with a solid Medicare, Medigap, and Part D (Prescription drug) coverage, dental care is still an out-of-pocket expense that you need to address.
This is increasingly becoming a major issue because the cost of dental care has been on the rise since 1990. Also, the average per-capita spending on dental care has increased by more than 81% since 2016.
When Does Original Medicare Cover Dental Care?
As mentioned above, original Medicare doesn't cover dental care, but there are a few exceptions worth mentioning.
If you require dental care because of injury or an illness that requires hospitalization, Medicare may cover your dental treatment.
For instance, if you slip and fall then suffer a fractured jaw, Medicare may pay for your surgery to rebuild the jawbones.
Some complicated dental procedures may also be covered if they are done in a hospital, but whether they are covered by Medicare Part A or B will largely depend on who offers the service.
Medicare may also come in and pay if you require regular dental services due to oral cancer or any other covered illness.
Lastly, original Medicare may pay for your tooth extraction if your doctor believes that it is necessary to remove it before undergoing radiation therapy, heart surgery or any other covered medical operation.
The Rising Dental Crisis in the US
According to KFF.org shows that approximately two-thirds of all Medicare beneficiaries don't have dental insurance coverage at all.
That is worrying not just for their oral health but also for their overall health. Research shows relationship between untreated dental issues and other illnesses such as diabetes and heart diseases.
It is also worth noting that oral cancer is seven times more likely to affect people over 65 years and routine dental checkup remains one of the best ways of detecting oral cancer before it gets out of hand.
Unfortunately, at least two in five Medicare beneficiaries haven't seen a dentist in the last five years. Between 2013 and 2018, there was a significant increase in the number of senior Americans who reported cost as the main barrier to obtaining dental care.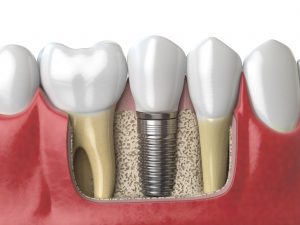 Approximately 20% of seniors in the country have untreated dental cavities, and more than 25% of them are missing all of their natural teeth. However, it is good to mention that there is a significant variation in natural teeth retention based on the education level, income, and geographical area.
Based on these statistics, there is no doubt that there is a dental crisis in the United States, and there is a need to ensure every senior has comprehensive dental insurance.
How to Get Dental Care via Medicare Advantage (Part C)
Medicare Part C, commonly referred to as Medicare Advantage, is always a good alternative for beneficiaries who want to enjoy comprehensive dental insurance.
Medicare Advantage is usually offered by private insurance companies that have been fully approved by Medicare.  Medicare Advantage pays for services not covered by Original Medicare parts A and B.
With Medicare Advantage, all you have to do is pay a monthly premium or a coinsurance payment to get covered. You must also check to ensure your dentist is in your plan's network for the service to be fully covered.
There are different ways of finding out if a Medicare Advantage Plan (Part C) covers dental care. You can always use a "find a Medicare Plan" tool that will typically show you all the available plans and what they cover. The good news is that a significant number of approved Medicare Advantage plans include dental care.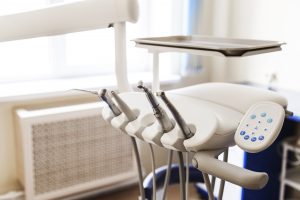 You can also determine if your current Medicare advantage plan covers dental care by speaking to a licensed insurance agent.  Contact Insurance Master today, and we shall connect you with a licensed Medicare Advantage agent ready to help you.
Other Dental Coverage Options
The truth is that unless you enroll in a Medicare Advantage plan that includes dental care, you will be forced to pay for the full cost of your dental care out-of-pocket.
Other than Medicare Advantage, there are a few other ways of covering your dental care costs outside what is already covered by Medicare Part C. The most important thing you need to keep in mind that these alternatives are not part of Medicare.
These options include purchasing a private dental insurance policy from a commercial insurance company or getting a dental discount card.
For commercial dental insurance, you can always shop online but read the plan carefully before you sign up. Some plans may have slightly higher monthly premiums, while others will want you to stay within a specific network of dentists.
Get Your Medicare Advantage Plan through Insurance Master!
Are you a Medicare beneficiary looking for affordable dental care coverage to include on your plan?  Our licensed insurance agents are here to help you find the best plan that suits your needs and within your budget.
Contact us today and let us help you find affordable dental care coverage that will take care of your oral needs.