It can be pretty overwhelming when it comes to thinking about healthcare in the US.  One of the biggest things that come to mind when health insurance is mentioned is open enrollment and the fine details surrounding it.
A significant number of people don't know what it is, and if they do, the times when they can and can't enroll becomes the next hurdle. But it doesn't have to because we are to help you understand everything about open enrollment.
Read on to find out everything you need to know about open enrollment for 2021.
What Is Open Enrollment?
Open enrollment refers to a period during which you are required to enroll in or opt-out of dental, vision, and health insurance coverage for the coming year.
In essence, it can be quite a hard time for individuals who have to sift through changing health insurance packages, weigh the costs, and determine whether the coverage is right for them and their loved ones.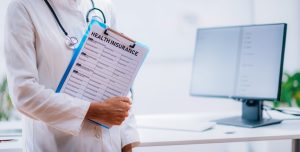 You must keep in mind that once the open enrollment window closes, you can't make any changes to your coverage until the next enrollment window.
The only other time you can change your coverage is when you qualify for a life event change, such as expanding your family or getting married.
When Is Open Enrollment for 2021?
The open enrollment period for 2021 coverage starts on November 1st and runs through to December 15th.
The coverage for plans acquired during this window starts on January 1st, 2021. This means you have a period of six weeks to select a program that will cover you and your family throughout 2021.
If you miss this period, you cannot make any changes to your health insurance unless you qualify for a life event.
What Are Your Options During the Open Enrollment Period?
Depending on your situation, you have the following options during this period:
1. Renew your current policy
If you are happy with your current insurer, you can choose to keep your current coverage as long as it is still being offered.  The good thing is that you may not have to do anything if you are retaining what you currently have.
However, you need to watch out for any changes to your current plan.  For instance, your doctor may be leaving the network, or some of your preferred drugs won't be part of the covered medications for 2021.
Such changes may not be acceptable to you, and you may want to change your plan to something that suits your needs better.
2. Buy an individual health insurance policy directly from a provider or through a marketplace.
If you qualify for tax subsidies to help you pay your monthly premiums, you may want to sign up on the marketplace exchange in your state.  Qualifying for the tax subsidy usually depends on your monthly income and family size.
Your average household income must be between 100% and 400% of the federal poverty level (FPL) to qualify for the subsidy.
3. Change your Medicare plan
If you are currently enrolled in Medicare and want to make any changes to your plan, such as adding prescription drug coverage or switching to Medicare Advantage, this is the right time to do so.
The Medicare open enrollment starts on October 15th through to December 7th, and coverage begins on January 1st.
4. Make changes to your employer-based group health insurance
Do you get your health insurance through your employer? If so, then the open enrollment period for the government-run marketplaces and ACA plans won't affect you.
All you have to do is sign up for your annual coverage during the open enrollment period of your employer.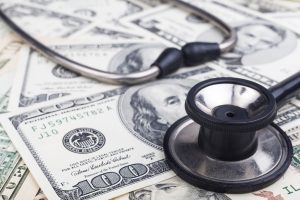 Some companies will automatically renew your plan, while others will require you to sign up each year during the open enrollment period. Keep in mind that most employers change their providers. So, ensure you take time to review your plan and its benefits.
5. Buy a short-term health insurance plan
A few years ago, short-term plans were only available to young people and individuals who couldn't afford any other kind of health insurance. However, starting 2019, all citizens were granted access to short-term plans.
Short-term plans are only meant to protect you for a limited period and provide basic coverage. The biggest benefit of these plans is that they are relatively cheaper than other plans.
What Information Will I Need To Enroll In a Health Insurance Plan for 2021?
Typically, you can enroll for health insurance over the phone, online or in-person.  Regardless of how you choose to enroll in a plan, you will require the following information:
Names, physical address, email address, social security number, and citizenship status.
Household size and average income. This is particularly important if you are planning to apply for the premium subsidy or the cost-sharing reduction.
Comprehensive coverage details and premium for any employer-provided plan available to your household. You need this information regardless of whether you have enrolled in the plan or not.
A list of medications taken by anyone who will be covered under your policy.
Your doctor's official name and zip code to ensure they are in-network with the health insurance plan you are considering.
Payment information the insurance provider will use to charge your monthly premium.
If you plan to enroll in the catastrophic plan and are above 30 years old, you will need proof of hardship exemption.
Where Can I Get Personal Help and Advice During the Open Enrollment Period for 2021?
If you feel stuck and need personal help and expert advice during this year's open enrollment period, consider working with a licensed health insurance agent such as Insurance Master.
We have a team of experienced insurance agents that will offer viable advice based on your budget and needs. Should any disputes arise about benefits or billing, we shall serve as your advocate to the insurance provider.
Enrolling in a health insurance plan through us doesn't make it any more expensive to you because the law sets all health insurance prices in the country. Talk to us today, and let us help you find an ideal plan for you and your family!