Ben Franklin once said that nothing in this world is certain except death and taxes. Mr. Franklin had a strong point that is still valid up-to-date. However, the similarity between these two doesn't end with certainty.  Both of them leave behind bills that must be paid.
When you die, your loved ones will grief, mourn, and experience an overwhelming sense of loss. However, the biggest part of death that your family must be prepared to deal with is the oppressive burden of funeral expenses, debts, and medical bills.
Without proper planning and support, things can easily move from bad to worse, especially if you were the breadwinner. Fortunately, final expenses insurance is designed to help protect your family from costly and unexpected expenses so they can focus on mourning, healing, and honoring your final wishes.
But how does the final expense insurance work?" When should you consider purchasing it, and how can it help your loved ones when you are no more? Read on to find out everything you need to know.
Funeral Costs: What to Expect
Year after year, the cost of sending off our loved ones to rest eternally continues to increase.  In fact, the average burial cost in the United States has almost tripled in the past ten years.
According to the National Funeral Directors Association, the average cost of an adult funeral was $9,135 in 2019. However, the price can be as high as $12,000 when you add other things, such as a high-quality vault.
Keep in mind that online calculators don't take into account all costs. In most cases, they'll leave out the cost of a casket, burial plot, and urn. They also don't take into account the extra charges for flowers, monument/marker costs, and obituaries.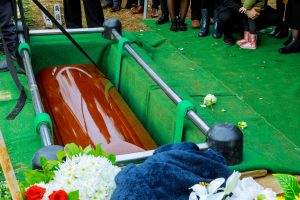 The overall funeral expenses can add up pretty quickly, creating an unexpected financial burden for those who remain behind. In fact, some insurance companies project that the average cost of funerals in the U.S will hit $18,300 by 2030.
Making the tough financial decisions isn't what your family needs during the difficult time. Instead, they need time to focus on mourning and healing. Therefore acting proactively can save them from the misery.
What Is Final Expense Insurance?
Final expense insurance, also known as burial/funeral insurance, is designed to cover end-of-life expenses. It caters to the cost of funeral, burial, and cremation.  This policy reminds your loved ones of your desire to protect them and take care of them even when you are gone.
In most cases, final expense insurance is part of whole life insurance meant to be purchased later in life. It has a smaller face value amount than other whole life insurance policies, making it much more affordable.
The limited underwriting process also makes it more accessible to seniors with normal health issues.  While most of us hate talking about death, getting a final expense insurance policy can minimize anxiety since your loved ones will be protected from paying for your funeral expenses out of pocket.
When you purchase a final expense life insurance policy, it remains in effect for as long as you pay the monthly premiums. When you die, your beneficiary will receive the death benefit in a lump sum.
A burial insurance policy doesn't require in-depth medical examination and research. In most cases, you will be insured only after answering a few questions.
Types of Final Expense Insurance
There are two basic types of final expense insurance: guaranteed issue life insurance policy and simplified issue life insurance.  Here is a summary on each one of them:
Guaranteed issue life insurance
Guaranteed issue life insurance will only ask a few knockout questions to verify that you don't have a terminal illness such as cancer.  Typically, guaranteed issue life insurance will cover even the high-risk individuals hence higher monthly premiums than simplified issue policies.
Simplified issue life insurance
The simplified issue life insurance is good for individuals who may not qualify for a life insurance policy but are considered moderate risk. In simplified issue life policies, you will be forced to undertake a relatively detailed medical questionnaire, but you won't be subjected to a medical exam. The coverage amount for simplified issue life policies can be as high as $50,000.
Do I Need Final Expense Insurance?
The answer to this question tends to vary from person to person, depending on several factors. Do you already have a whole life insurance policy? If you do, then you might not need final expense insurance because your life policy will help your loved ones cover your end-of-life expenses.
However, if you have a term life insurance policy and you outlive it, you should consider purchasing final expense insurance because things may be quite different if you pass away without any form of coverage.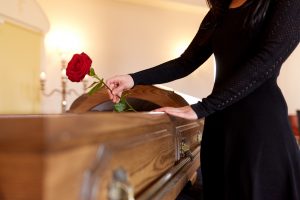 Alternatively, if your family has plenty of assets to work with when you are gone, then you don't need this insurance. In such a case, you would self-insure.
But before you take the self-insurance route, make sure your family can easily afford up to $10,000 for your funeral expenses. Also, don't fail to take into account the other details, such as the cost of flowers, urn, food, etc.
Is There a Waiting Period?
In most cases, final expense insurance will start providing immediate coverage as long as you have paid the first premium. In case of anything, all that is required is your designated beneficiary to file a claim and forward it to the insurance provider.
However, if your policy has a graded benefit, you need to keep in mind that you can only access partial benefits at the very start of the policy's effective date. In this case, full access to the benefit will be available after a specific period.
How to Get Final Expense Life Insurance
Purchasing a final expense insurance policy is pretty simple and straightforward. All you have to do is find a good provider and request a quotation. The provider will schedule a quick phone interview to verify that you don't have a terminal illness.
You will then be sent the policy document, and if you don't have a problem with the policy terms, you can make your first premium payment.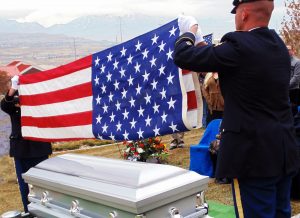 Some of the documents you will be asked to provide include your social security number, payment information, and driver's license number. The entire application and review process can happen within a day.
Let Us Help You Find an Affordable Final Expense Insurance
At Insurance Master, we care about you and your family. We have a team of experienced and licensed insurance agents ready to help you find the best final expense policy that suits your needs. We shall listen to your needs and advise you accordingly.
We understand the insurance industry, and we are always ready to do the dirty work on your behalf. Contact us today and let us help you protect the financial future of your loved ones!