Medicare Parts A and B, also known as Original Medicare, is a health insurance program administered by the federal government under the authority and supervision of the Center for Medicare & Medicaid Services (CMS). The CMS is housed under the Department of Health & Human Services (HHS).
In 2021, the federal spending on Medicare coverage accounts for approximately 15% of the overall federal spending for the year, with nearly 62 million citizens enrolled in the program.
But it doesn't mean that Medicare is 100% perfect. While the program has helped many people enjoy access to high-quality medical services, it still has its own downsides that are yet to be addressed.
In this article, we discuss some of the surprising pros and cons of Medicare that will help you decide whether or not the coverage is good for you. So, let us get started.
What Are the Pros of Medicare?
You might have heard about some of the advantages of Medicare and how it has helped many people pay their hospital bills. So, top on our list of the pros and cons of Medicare are the pros.
1. Provides Health Insurance Coverage for People Who Need It Most
The truth is that Medicare is the single largest health insurance program in the United States, providing hospital insurance and medical insurance to more than 61million Americans.
It means that if Medicare didn't exist, then a huge chunk of these individuals, who are mainly seniors and people living with disabilities, would have to rely on private health insurance to have dependable coverage.
While private health insurance is still a good option, the cost involved is relatively high compared to Medicare costs. Therefore, the private policy option may not be affordable for many people who have enrolled in Medicare.
2. Low Monthly Premiums
Most beneficiaries receive Medicare Part A without paying anything. It means that the hospital insurance is 100% free as long as you worked for more than 40 quarters and paid Medicare tax during your working years.
Medicare Part B is optional, but the standard premium for this part is still relatively low. In 2021, the average Medicare Part B monthly premium is $148.50 per month.
By comparison, this figure is still much lower than what you would pay for a silver plan under the Affordable Care Act averaging $452 per month in 2021.
3. Medicare Has Led to Prescription Innovations
The introduction of Medicare created a massive market for drug companies across the country. Suddenly, millions of citizens had access to prescription drugs they wouldn't have otherwise afforded.
When big Pharma companies spotted more business opportunities, they started to invest billions of dollars in developing drugs explicitly tailored for seniors.
The addition of Medicare Part D, also known as Prescription Drug Coverage, and the Medicare Advantage Prescription Drug Plans to the mix, motivated the companies even more.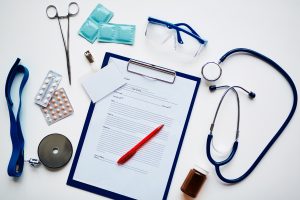 Medicare beneficiaries have had access to the Prescription Drug Plans (PDPs) since 2006, and enrollments have been increasing every year. For instance, only 52% of the Medicare beneficiaries were enrolled in PDPs in 2006 compared to at least 72% in 2019.
With millions of Americans enrolling in Medicare and receiving prescription drug coverage, drug companies can feel more obliged to grab the opportunity and invest more billions in manufacturing more drugs.
4. Straightforward Eligibility Requirements
Medicare is one of the easiest health insurance policies to enroll in since it doesn't have strict eligibility requirements.
As long as you are a U.S citizen or legal permanent resident who has lived in the country for at least five years, there is a likelihood you will qualify for Medicare when you turn 65.
Additionally, if you qualify for disability benefits from the Social Security Administration or the Railroad Retirement Board, you may also be eligible for Medicare coverage.
Individuals diagnosed with end-stage renal disease and those fighting amyotrophic lateral sclerosis may also qualify for Medicare benefits.
5. Medicare Has Led to Improved Medical Standards
With the creation of Medicare and Medicaid, Congress developed a set of standards for hospital enrollment in the Medicare and Medicaid programs.
Over time, the federal government has become more involved in overseeing the operational standards in hospitals and now requires public reporting on a wide range of things, including readmissions and infection rates.
Public accountability has forced many hospitals countrywide to perform due diligence in ways they might not have done. When one hospital finds out that it isn't as good as the others, it is forced to improve its standards.
6. Nationwide Acceptance
Original Medicare is accepted in all 50 states and U.S territories as long as you visit a doctor or health facility that accepts Medicare Assignment.
No matter where you travel or choose to live, you can practically find doctors and hospitals willing to attend to you if you have Medicare coverage.
And since Medicare doesn't restrict to one specific network of doctors and specialists, you can always take your coverage with you whenever you decide to travel to another state.
7. Wide Range of Coverage
Medicare coverage usually includes a wide range of benefits from inpatient hospital stays to outpatient coverage and medical equipment such as walkers and wheelchairs. Health screenings, essential preventive care, and so much more are also covered under the program.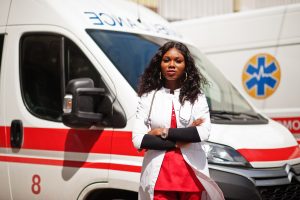 In fact, during the COVID-19 pandemic, Medicare was modified to cover COVID-19 tests, treatments, and even COVID-19 vaccines for all individuals who were beneficiaries.
The CMS also stepped in and expanded the telehealth and telemedicine services that Original Medicare covers in response to the stress placed on the national healthcare system due to the pandemic.
What Are the Cons of Medicare?
Of course, there are also a few cons of the Medicare program.  They include:
1. Medicare Costs a Huge Amount of Money to Administrate
In 2019, Medicare spending totaled almost $800billion. That is approximately 21% of the overall federal government budget. The number is not expected to get smaller any time soon. In fact, experts say that the percentage could rise to 25% over the next few years.
If you consider that the money could be spent on other programs such as education, mental illness cures, social justice, and eliminating poverty, it can make you question the overall efficacy of the Medicare program.
2. Limited Coverage of Some Key Healthcare Needs
Original Medicare doesn't provide coverage for prescription drugs and routine dental, vision, and hearing aids which are essential for the wellbeing of many seniors. Individuals enrolled in Original Medicare are forced to find alternative means of coverage for these services and pay out-of-pocket.
This has forced many beneficiaries to go for Medicare Advantage plans offered by private insurance companies. These plans cover a wide range of things, including dental care, vision care, hearing aids, non-emergency transportation, memberships to fitness programs, and much more.
Medicare Part D covers a wide range of commercially available prescription drugs, and many plans collaborate with participating pharmacies such as Walmart, CVS, Walgreens, and many more to serve Medicare beneficiaries.
3. Hospital Stays Still Cost a Lot of Money
Even for individuals enrolled in Original Medicare, the cost of hospital stays can still be pretty high, running into tens of thousands of dollars.
This is because many Medicare beneficiaries suffer from preventable conditions and are usually hospitalized for those conditions. Unfortunately, this places a heavy burden on hospitals forcing them to drive up the prices across the board for all patients.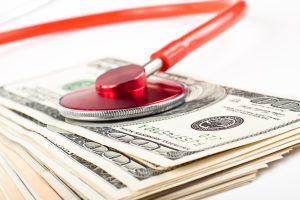 Furthermore, since Medicare beneficiaries are in the low-income bracket, most can't afford the high cost of hospital stays, putting the health facilities in a tight spot.
While Medicare is designed to help those who are struggling medically, it also creates a significant strain on the healthcare system in the country.
4. No Out-of-Pocket Limit
Original Medicare doesn't include an annual out-of-pocket limit. It means that there is no cap to what a beneficiary can potentially spend on Medicare deductibles, coinsurance, and copayments for a single year. A severe illness or injury can potentially weigh heavily on one's pocket.
This is the primary reason some beneficiaries choose to switch to Medicare Advantage plans that are required to include an annual out-of-pocket limit.
Others choose to apply for Medicare Supplement Insurance designed to pay for certain out-of-pocket expenses such as Medicare coinsurance, copays, and even deductibles.
Summary
The truth is that the debate on the pros and cons of Medicare isn't going anywhere anytime soon. It has been in existence for over five decades and will probably remain around for many more years to come.
It is your responsibility to do thorough research while enrolling in Medicare to ensure you choose a plan that fits your health needs and budget. Make sure you understand what is offered before you enroll.
If you are in the process of shopping for a Medicare Advantage, consider speaking to an experienced and licensed Medicare Advantage agent who will assess your needs and advise you accordingly.
Contact us today to speak to one of our licensed Medicare agents for professional advice and guidance.