As you approach your 65th birthday, one of the things that should be topping your to-do list is to enroll in Medicare. You can do this during your Initial Enrollment Period (IEP) or the Annual Election Period (AEP). During the enrollment period, you will be required to choose between Original Medicare and Medicare Advantage.
While everyone has their thoughts and opinions on each plan, the final decision rests with you. Advice from friends, family, and neighbors shouldn't influence the choice for your healthcare coverage.
Original Medicare is designed to provide basic healthcare coverage but allows you to go to any hospital or healthcare facility that accepts Medicare.
On the other hand, Medicare Advantage plans are designed to provide comprehensive coverage, but your plan will have rules about whether or not you can seek medical services outside your network.
With a lot of incorrect information circulating online about Medicare Advantage plans, we saw it good to address some of the common myths about these plans. So, read on to find out the truth about Medicare Advantage.
Myth #1: If You Enroll in Medicare Advantage, You're No Longer in Medicare
One of the most common myths about Medicare Advantage is that people who enroll in these plans lose their access to Original Medicare.
However, that isn't true because Medicare Advantage, also known as Medicare Part C, is still part of the Medicare program. The only difference is that it provides you with an alternative way to receive your Part A and Part B benefits.
With Medicare Advantage, you receive these benefits from a private health insurance company instead of the federal government and enjoy additional benefits such as dental care, vision care, and hearing aids.
Myth #2: Medicare Advantage Plans Are More Expensive than Traditional Medicare
The truth is that what you pay for Medicare Advantage usually depends on a wide range of factors. If you are healthy and can't afford the monthly premiums, you can find plenty of Medicare Advantage carriers that offer $0 premium plans.
Additionally, Medicare Advantage may still be less expensive than Medigap or Medicare Supplement, depending on your individual situation.
Typically, Medicare beneficiaries with no Medigap and Medicare Supplement have no limit on what they can pay but will be on the hook to pay for at least 20% of their medical costs out-of-pocket. This can put you at a huge risk when you experience a significant medical issue.
Myth #3: Medicare Advantage Plans and Medicare Supplement Plans Are the Same
While most people think that Medicare Advantage and Medicare Supplement are the same thing, this is far from the truth.
Medicare Advantage and Medicare Supplement are two different things, and you cannot have both of them at the same time. Medicare Supplement includes Medigap plans designed to fill in coverage gaps in traditional Medicare.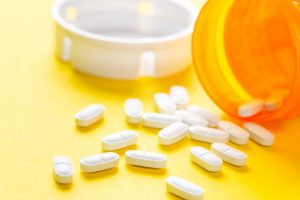 Typically, these plans have a slightly higher monthly premium than conventional HMOs or HMO-POS Medicare Advantage plans. With a Medicare supplement or Medigap plan, you don't have to worry about things such as coinsurance, copayment, deductibles, and out-of-pocket expenses.
However, if you choose Medigap over Medicare Advantage, you will be expected to purchase a separate prescription drug plan (Medicare Part D) if you want to enjoy prescription drug coverage.
Myth #4: Low Premiums Mean the Coverage Is Bad
We have mentioned that some Medicare Advantage plans provide coverage for a $0 monthly premium. Now, with a $0 monthly premium, most of us tend to think that the quality of coverage provided in such a case is poor.
That isn't the case at all because a $0 monthly premium doesn't mean poor quality coverage. In many cases, these plans even cover extra medical services that aren't covered by plans charging a monthly premium.
Keep in mind that the plan providers are highly regulated and must meet specific conditions before joining the Medicare network.  Therefore, low premiums don't mean that the coverage is bad.
Myth #5: Medicare Advantage Plans Restrict You to a Small Group of Specialists
Some people hate to hear the term "in-network" because it means that you have to seek your medical services from specific doctors. But did you know that the federal government usually sets the standards for provider networks?
While most Medicare Advantage plans have a specified panel of healthcare providers to choose from, and you are expected to use them, it is much more than a restriction.
In fact, the in-network model requires proper coordination and personalization of healthcare services to achieve better results. Otherwise, nobody will be willing to join these plans.
Myth #6: All Medicare Advantage Plans Are the Same
Not all Medicare Advantage plans are the same.  In fact, the most significant difference between the different plans is the varying provider networks, monthly premiums, and prescription drug coverage.
Some plans are designed to offer personalized care that meets your unique medical needs.  For instance, some plans cover the cost of personalized meals and training regimes meant to help you stay fit.
Before you enroll in a Medicare Advantage plan, take time to compare different plans and determine which plan best suits your needs, preferences, and budget.
Myth #7: You Don't Have Dental, Vision, and Hearing Coverage under Medicare Advantage
The truth is that many Medicare Advantage plans usually include coverage for dental care, vision care, and hearing aids. Some of them even bundle in prescription drug coverage into a single plan, so you don't waste a lot of time trying to find a suitable prescription drug plan.
Besides vision, dental, and hearing aids coverage, some plans will cover the cost of transportation to a doctor's office, gym membership fee, and even the cost of a special diet if your doctor recommends it.
Myth #8: Medicare Advantage Is Only for Seniors with Excellent Health
Original Medicare cannot reject you because you are sick or have some pre-existing health condition. The same thing applies to all Medicare Advantage plans.
No provider is allowed to deny you coverage on the basis of your current health condition. So, whether you are sick or 100% healthy, you can be sure of being approved for Medicare Advantage coverage.
Some plans even offer care coordination and disease management to help those living with chronic illnesses. Furthermore, starting 2021, all Medicare beneficiaries with end-stage renal disease are eligible to enroll in a Medicare Advantage plan.
Summary
At Insurance Master, we understand Medicare Advantage can be pretty confusing. That is why we chose to discuss these myths to help you understand your coverage better.
Before choosing your Medicare Advantage plan, ensure you speak to an experienced and licensed expert who will assess your needs and advise you accordingly. Talk to us today, and let us help you.