Approximately 10,000 baby boomers turn 65 every day, becoming eligible for Medicare.  Although most of these seniors still choose Original Medicare for their insurance needs, approximately 34% of them choose to enroll in Medicare Advantage.
While Original Medicare is funded and run by the federal government, Medicare Advantage plans are run by private insurance companies approved by Medicare. These plans offer varying healthcare benefits, copays, and premiums.
But since they are called "Medicare Advantage," it doesn't mean that everything about them is advantageous. There are several disadvantages of Medicare Advantage plans that you need to know before you purchase a plan.
In this post, we highlight some of the outstanding disadvantages of Medicare Advantage to help you make an informed decision. So, let us get started.
A Quick Overview of What Medicare Advantage Covers
Before we discuss the disadvantages of Medicare Advantage, it is worth mentioning what these plans cover. Typically Advantage plans cover all benefits that Original Medicare offers plus other additional benefits.
Therefore, it means that choosing Medicare Advantage over Original Medicare doesn't affect your coverage in any way. So, all Medicare Advantage plans will automatically provide coverage for the following services:
Hospital care.
Nursing home care.
Durable medical equipment and mobility devices.
Home health services.
Skilled nursing home care.
Doctor's office visits.
Preventative care.
X-rays and laboratory tests.
Rehabilitative services.
Emergency medical transportation.
Besides these standard benefits, Medicare Advantage plans also offer a wide range of supplemental benefits, including:
Routine dental care.
Routine vision care.
Hearing aids.
Prescription drugs.
In-home support services.
Therapeutic massage.
Adult day health care services.
Expanded coverage for inpatient hospital and skilled nursing care.
Disadvantages of Medicare Advantage Plans
Now that you understand what Medicare Advantage is and what it covers, we can focus on the main point of writing this post. Below are some of the disadvantages of Medicare Advantage you need to be aware of before you sign up:
1. Limited Provider Networks
There are different types of Medicare Advantage plans available.  However, the most common ones are the Preferred Provider Organizations (PPOs) and Health Maintenance Organizations (HMOs).
Each of these plans has in-network and out–of–network providers that offer medical services to enrollees. This is usually their way of bringing down the cost of running the plan.
If you choose an HMO, you will basically be restricted to a group of in-network providers for most of your health concerns. If you are diagnosed with a health condition requiring specialized treatment, you will see your primary doctor first, who will then refer you to an in-network specialist.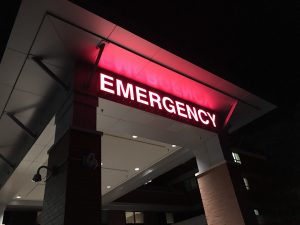 With a PPO, you don't need a specialist referral. However, you still need to stick to the in-network providers for your other healthcare concerns.
This arrangement can be quite restrictive compared to traditional Medicare that allows you to see any doctor or specialist who accepts Medicare assignments. Some people choose to stick to Original Medicare because of the freedom they have when it comes to choosing their providers and specialists.
2. Additional Premiums
All Medicare Advantage beneficiaries are expected to continue paying their Medicare Part B premium in addition to their Medicare Advantage plan premium. This can sometimes feel like a double blow to the pockets of some individuals.
As of 2021, the standard Medicare Part B premium is $148.50, while the average Medicare Advantage premium is between $20 and $30 per month.
The good thing is that more than 50% of all Medicare Advantage plans on the market today feature a $0 monthly premium, making them affordable for many people.
Some Medicare Advantage plans also feature a buy-back clause which means they partially or fully refund your Part B premium each month if you fulfill certain conditions.
3. Medicare Advantage Plans Aren't Portable
We give portability a slightly different meaning here. While you can carry your Medicare Advantage card everywhere, you can only use it in specific geographical areas.
Therefore, if you travel a lot or even split time residing in different geographical locations throughout the year, most Medicare Advantage plans will not travel with you.
In such cases, you will only enjoy coverage for emergency services until you return to the service area of your plan.
4. Supplemental Coverage Not Available with Medicare Advantage Plans
When you are enrolled in Original Medicare, you can always buy a supplemental insurance policy known as Medigap. The primary function of a Medigap policy is to reduce your out-of-pocket costs by covering certain expenses such as coinsurances, copayments, and deductibles.
However, individuals with high out-of-pocket costs cannot purchase a Medigap policy if they are enrolled in Medicare Advantage.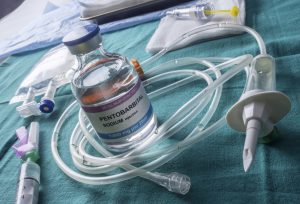 If you are already enrolled in Medicare Advantage and want to purchase a Medigap policy, you will be forced to wait until the next enrollment period so you can switch back to Original Medicare and qualify for Medigap.
5. Difficult to Compare Plans
One of the most significant disadvantages of Medicare advantage is the hassle you have to go through to find a plan that suits your needs and fits your budget.
Depending on where you live, there may be hundreds of Medicare Advantage plans to choose from. Each of these plans has its own set of coverage options, drug formularies, provider networks, and costs.
Before you choose a plan, you need to analyze all these aspects and ensure that the plan you choose is ideal for your unique needs. Making these comparisons can be stressful and challenging for most seniors.
6. High Out-of-Pocket Maximums
All Medicare Advantage plans have out-of-pocket limits to protect you from spending beyond a certain amount each year on Parts A and B services.
This might sound like a good thing until you learn that some plans set their out-of-pocket limits to figures as high as $7,000. Raising that amount of money in a year can be quite strenuous for individuals on a fixed income.
In such a case, you will be forced to pay coinsurance and copay as you go along. Still, some plans charge a mandatory 20% coinsurance for radiation, chemotherapy, and dialysis. These are expensive medical services that can make you rack up a lot of charges in a relatively short time.
If you want to enroll in Medicare Advantage but are worried about the high out-of-pocket limits, you should consider enrolling in Medigap instead. All Medigap plans usually have a limited and more predictable out-of-pocket spending limit.
Who Can Enroll In Medicare Advantage?
To be eligible for Medicare Advantage, you must be at least 65 years old or eligible for traditional Medicare through disability or injury. You must also be a U.S citizen or a legal resident who has been in the country for at least five years consecutively. You must also be living within the service area of the Medicare Advantage you choose.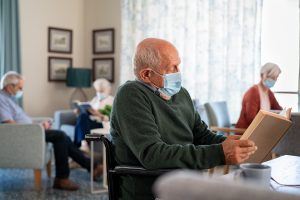 Before you enroll for Medicare Advantage, you must first qualify for or be enrolled in traditional Medicare.  When you turn 65, you will have a seven-month initial enrollment period. You can enroll in Medicare during this time as long as you qualify for Original Medicare.
Besides the initial enrollment period, you will have two other open enrollment periods; one in the fall and another after the first year. If you lose your coverage due to relocating from your current plan's service area, you will be eligible for a special enrollment period which gives you a chance to choose an alternative plan.
Final Thought
Medicare Advantage plans vary greatly by price and coverage level. While some geographical locations have multiple plan providers available, others only have a few. Therefore, it is critical to review the plans available in your area and the benefits they offer before you sign up.
If you have trouble comparing the plans available in your area, contact us for help. We shall connect you with an experienced and licensed Medicare Advantage agent who will assess your needs and recommend the best plan for you.
We are always here for you!