With coronavirus dominating the news and creating alarm all over the world, it is important to know your options ;in case you or your loved one requires testing.  As of March 9, 2020, more than 110,090 coronavirus cases had been reported in 109 different countries.  There were also at least 3,831 death cases reported.
In the United States, cases of coronavirus crossed the 500-mark, and death toll hit 22 as of March 9, 2020. At least 34 states and the capital, Washington DC, have confirmed cases of the novel virus. Unfortunately the crisis is only expected to worsen in the coming days.
But all hope is not lost, especially for the older Americans. The federal government has moved in to ensure everything is under control. So, how can your Medicare insurance help you in the wake of this deadly virus outbreak? Read on to find out.
Medicare Now Covers Testing for the Coronavirus
The good news for senior Americans-who are at an increased risk of contracting the COVID-19 virus- is that if you have Medicare Insurance Plan, it will now cover the cost of testing for the virus. In an announcement released on Wednesday, March 4, 2020, the Department of Health and Human Services designated the test for coronavirus as an essential health benefit.
This new development means that Medicare and Medicaid will now cover laboratory tests of beneficiaries suspected of having contracted the virus. However, the program will only cover your coronavirus test if:
Your primary healthcare provider orders the test
You were tested on or after February 4, 2020
Your primary healthcare provider can wait until after April 1, 2020, to submit an insurance claim for it.
The Medicare program has also created a special insurance billing code specifically for COVID-19 testing. Healthcare providers will be expected to use this code when submitting insurance claims for the coronavirus test.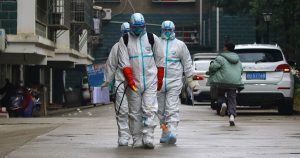 Congress moved with speed to pass an $8.3 billion emergency funding bill designated to help federal agencies respond better to the outbreak. This funding is expected to provide different federal agencies with the funds required to develop coronavirus test kits and treatment options. The money will also help local governments deal with the outbreak effectively.
Quick Facts about the Deadly COVID-19 Virus
The virus first broke out in the province of Wuhan in China in December 2019. It is highly contagious and spreads from one person to another when an infected person coughs or sneezes and a healthy person breaths in the contaminated droplets. For most people, the virus produces mild symptoms such as fever, cough, and shortness of breath.
Coronavirus can be deadly in patients with compromised immune systems, such as the elderly. Symptoms begin to show two days to two weeks after one has contracted the virus. You are urged to stay at home and in isolation for at least 14 days if you display the symptoms mentioned above. This will help to avoid exposing other people to the deadly virus.
How Can You Prevent the Spread of COVID-19?
Self-quarantine should come as a last resort in case you suspect you have already contracted the virus. However, there are lots of other things you can do to avoid contracting the virus. They include:
Wash your hands regularly with soap and clean water
Avoid touching your face because the droplets can easily get into your body through the nose, eyes, and mouth
Cover your mouth while sneezing or coughing
Avoid crowded areas and stay at home if you feel unwell
See your doctor as soon as possible if you display signs of infection
Take Action Today!
Are you worried about Coronavirus? Upgrade to Medicare Advantage and be sure to get tested if necessary. Talk to a licensed medicare specialist about upgrading your existing Medicare plan to a Medicare Advantage Plan. Click here to see how Medicare Advantage can improve your health coverage.