Almost every week, someone commits Medicare fraud. The fraud cost taxpayers millions of dollars. In 2018, two individuals in Dallas were charged with approximately $6million in fraudulent Medicare activity. In the same year, a Detroit clinic owner was imprisoned for more than ten years for masterminding a $9million Medicare fraud scheme.
Unfortunately, the effects of Medicare fraud can impact everyone involved in the health insurance program, including you.  It means that for every successful fraudulent activity, your health and wallet suffer.
So, what can you do to protect yourself from Medicare fraud? We have compiled a comprehensive list of some of the things you need to do to avoid becoming a victim.  Read on to learn more.
1. Know How to Spot Medicare Fraud
The first thing you need to do to avoid falling victim to Medicare fraud is to know how to spot it. Today, scammers have become so sophisticated and advanced that it takes a lot of intelligence to spot one.
One of the latest techniques being used by these scammers is offering "free" genetic testing with claims that Medicare will cover the bill. Their primary objective is to obtain your Medicare number so they can use it to commit Medicare fraud and identity theft.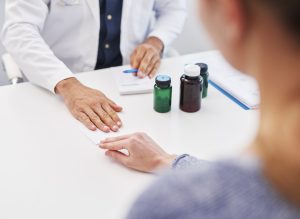 Some of the other common Medicare scams include offers for free or reduced-price medical consultations, medical equipment, or related health services.
One thing you must keep in mind is that these scams can happen anywhere, including through telemarketing calls, physical visitation to your home, and even health fairs. If you suspect something to be a scam, don't give out your Medicare details to stay safe.
2. Check Your Statements Regularly
Although it can feel overwhelming to go through numerous paperwork, it is usually essential to ensure your hospital, doctor, and other providers involved in your healthcare only bill for services offered.
You can do this by carefully reviewing your Medicare claims and summary notices.  See if you can come across any services you don't recognize and follow up with the respective doctor who issued the notice.
Examples of services that should raise your eyebrows include billing for home health services if you aren't confined to your home or billing for medical equipment, yet you were admitted to a nursing home.
Ensure you use a calendar to mark your doctor appointments, laboratory tests, and hospital stays. Then you can proceed to compare your statements to your calendar to see if they match.  If anything seems suspicious from your reconciliation, be sure to follow it up.
3. Avoid Door-to-Door Salespeople
Once in a while, you may hear a knock at your door, and when you open it, someone will be there claiming to be a Medicare or Medicaid representative. He/she may be carrying a few medical supplies or information they want to pass across to you.
Don't fall for such scams because Medicare doesn't send agents to homes to sell Medicare products.
Furthermore, licensed Medicare insurance agents will never walk into your compound unless you ask them to come over and help you from the comfort of your home.
4. Protect Your Medicare Card and Number
Treat your Medicare card the same way you'd treat your Social Security Administration card or credit card. Never leave it in the open, and don't show it to anyone else apart from your doctor or physician.
Keep in mind that if someone gets hold of your card, they can easily bill Medicare for fraudulent services. As long as they have your valid Medicare number, they can use your identity to get medical services or even buy expensive drugs.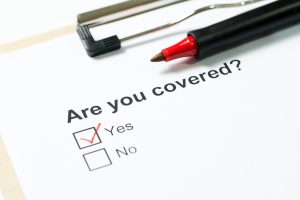 Other than committing Medicare fraud, they can also use the information to steal your identity in other financial arenas.
It is highly recommended you only share your Medicare number or card with your doctor, Medicare-approved plans, insurer, healthcare provider, and other people you trust that work with Medicare.
5. Know What Services You Agree to Receive
Before you sign anything, always ask your healthcare provider what the service will cost you and if you have to pay anything out-of-pocket.
Never append your signature on blank insurance claim forms or give blanket authorization to your doctor to bill for the services offered on the basis of trust.
Also, never allow anyone else apart from your primary doctor or healthcare provider to recommend a medical service to you.
If a doctor hasn't recommended a test or any other medical service, you don't need it. You can also play your part by not requesting drugs or medical services you don't need.
6. Know How to Report Medicare Fraud
The first thing you need to do whenever you suspect fraud is to check with your Medicare provider. Sometimes, it may be a simple error, misunderstanding, or miscommunication.
If you don't know your provider or if he/she fails to respond to your claims, you should consider filing a Medicare fraud report.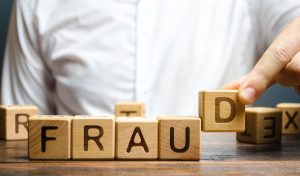 You should also move swiftly and report the suspected fraud by calling the Center for Medicare Services hotline at 1-800-MEDICARE or 1-800-633-4227, TTY 1-877-486-2048.  The contact center operates 24/7.
Alternatively, contact the Senior Medicare Patrol (SMP) office in the state where you reside. SMP volunteers and workers are always ready to help you and guide you on the right steps to take if you are a victim of Medicare fraud.
Get Medicare Help You Deserve!
At Insurance Master, we believe you deserve the best when it comes to Medicare coverage.  That is why we have assembled a team of experienced and licensed Medicare agents to assess your healthcare needs and recommend the best Medicare plans.
Contact us today to speak to one of our agents, who will listen to your needs and advise you accordingly.