Let us face it. Car insurance can be one of the biggest items on your budget, especially when you have got more than one vehicle to insure.  Auto insurance providers use a wide range of factors to determine the cost of your policy; where you live, your driving history, your credit history, type of car you drive, the purpose of your drive (personal or work), how much you drive and many more.
Unfortunately, you cannot drive without insurance coverage. Driving without auto insurance can attract hefty fines and possible revocation of your driver's license. Not to mention the costs you will incur if you are involved in an accident.
Basically, car insurance is a necessity. You cannot survive without it as long as you own a car. With the number of Americans who own a car rising, the demand for auto insurance has greatly increased over the past few years. This has led to a steady rise in the cost of car insurance as well.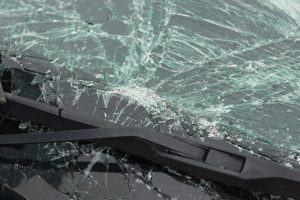 So, if you are looking to save money on your car insurance, you came to the right place.  In this post, we discuss some of the simple things you can do to save money on auto insurance without sacrificing quality. So, let us get started.
1. Drive safely
One of the easiest ways of saving money on your car insurance is practicing mindful driving. In other words, be a safe driver. Motorists with a good driving record – they have not been involved in any road accidents or moving violations for a specific number of years- qualify for safe driver discounts.
Keep in mind that accidents and moving violations are some of the things that raise your insurance rates. Some auto insurance providers offer safe driver discounts of between 10% and 25% depending on your driving record.
If you get a traffic ticket and you are offered a chance to go to a traffic school for  it to be dismissed or reduce the number of violation points slapped on your driving record, seize the opportunity because it can save you hundreds of dollars in the long run.
2. Increase your deductible
When you are involved in an accident, the portion of your claim that you pay out of pocket is known as a deductible. If you are good at saving money and you have set aside a stable emergency fund, you should go for a higher deductible because it can save you a lot of money on your auto insurance policy.
So, if your deductible is currently at $400, raise it to $800 and if it is $600, raise it to $1200. Just make sure you have enough savings in your emergency fund to cover your deductible should something nasty happen.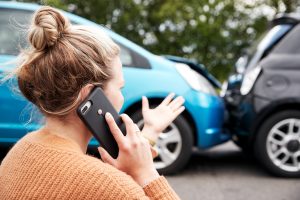 Additionally, if you are involved in a minor accident, always consider paying out of pocket to avoid increasing your premiums.  A significant number of minor accidents will always be within the range of your deductible, so you can always sort that out without issues.
3. Shop around
Auto insurance prices vary from company to company. Therefore, if you want to find the best deal, make sure you shop around. Get at least three price quotes from different providers and compare them.
You can call insurance companies directly or get the quotes online. Your state insurance department can also provide a comprehensive comparison of prices charged by major auto insurance providers.
Keep in mind that the primary reason why you buy insurance is to protect your finances and enjoy peace of mind. Therefore, get your policy from a company that is trustworthy, financially stable, and has a good history of settling claims.
But don't shop by price alone. Ask relatives and friends for recommendations. Your state insurance department can also provide you with critical information on consumer complainants for each company. Take your time and conduct thorough research to avoid disappointments when the worst happens.
4. Combine and consolidate your insurance policies
If you want to insure more than one car, you could be eligible for a multi-car discount of up to 25% on your auto insurance. Move all of your vehicles to one insurance company and see how much you can save on your coverage.
Depending on where you live, you can also be eligible for a multi-line/multi-policy discount if you purchase more than one type of coverage through the same insurance provider. For instance, you can pair your homeowners' insurance and auto insurance to qualify for a multi-policy discount.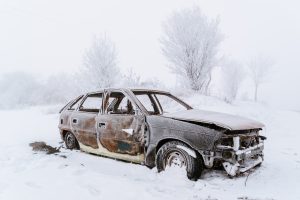 However, before you adopt this approach, be sure to do your homework and calculations to be sure you are saving money. Sometimes, you can save more money when you buy different policies from different companies.
5. Maintain a good credit rating
Lastly, you need to build and maintain a solid credit rating to cut your insurance costs. Most insurance providers use credit information to determine insurance premiums. Research shows that individuals who manage their credit well tend to have fewer claims.
Some of the simple things you can do to maintain a good credit history include paying your bills on time, keeping your credit balances as low as possible and avoid obtaining more credit than you need.
Check your credit rating regularly and make sure any errors on your report are corrected promptly so that your credit report remains accurate.
Ready for an Affordable Auto Insurance Policy? Contact Us Today!
Are you ready to seize your opportunity and save on your car insurance costs? Insurance Master is here to help you find the most affordable auto insurance policies in the market. We understand that your primary objective is to find an affordable policy without sacrificing quality.
We work with some of the leading auto insurance providers to bring you what you desire. Talk to one of our licensed insurance agents today and let us help you find the best and most affordable auto insurance policy today!