Most of us have been there….You go to the shopping mall to get a packet of milk and leave with a full cake, a bag of chips, and a slice of chicken. You got distracted by all the fancy stuff they put in your way before you reached the exit. This is a common phenomenon that happens to almost everyone, including the best shoppers.
And guess what? Shopping for a life insurance policy can be just as distracting. Every life insurance company out there will try to sell you what they think you can afford. What they won't tell you is that different life insurance policies work differently.
If you are in the market looking for a life insurance policy that lasts your whole life, then you will come across whole life insurance.
In this post, we discuss everything that you need to know about whole life insurance policy.
What Is Whole Life Insurance?
In simple terms, whole life insurance refers to a type of permanent life insurance that offers a specific amount of coverage for your entire life. As long as you pay premiums, you can be sure that your designated beneficiary will receive the death benefit (face value) upon your death.
The death benefit will be paid out in full, no matter how long you live. The policy also has a savings element with a cash value that may accumulate over time.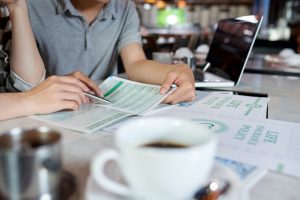 The obvious advantage of a whole life insurance policy is that it solves the worry of not knowing how long you will live. However, there are other benefits that we shall discuss throughout this post.
How Does Whole Life Insurance Policy Work?
So, you have just signed up for a whole life insurance policy and agreed on the monthly premium. One thing you must keep in mind is that every time you pay the premium, it is split into two portions.
One portion goes into the face value (the actual death benefit) of it while the other chunk goes into the policy's cash value.  Most whole life insurance policies guarantee a return on investment, but the returns are usually very low on average.
The actual breakdown of how much goes into the face value vs. what goes into the cash value tends to vary over the years.
In the earlier years of the policy, a large fraction of the monthly premium is directed to the cash value, while in the later years, a significant portion of the premium goes towards the face value.
The cash value "grows" over time but at a significantly low rate. If you are lucky to live for many years and never default on your monthly premiums, you can borrow money against the cash value. You may also choose to leave it as it is.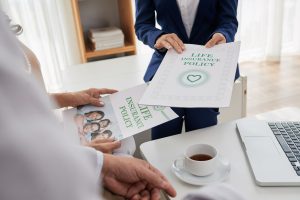 If you get to the "maturity age" of the cash value before you die, you can cash it out in lump sum. However, insurance companies define the "maturity age" differently, but most agree on 120 years.
Therefore, if you are lucky enough to live for 100 years, you will not only be on the shortlist of supercentenarians, but can also withdraw the cash value of your whole life insurance policy.
But what happens if you die before the maturity age? Well, the insurance company pays the face value of the policy to your designated beneficiary and keeps the cash value.
What Are the Other Benefits of Whole Life Insurance?
One of the most significant benefits of this type of life insurance is that your monthly premium doesn't change for the rest of your life. You don't have to worry about the risk of your life insurance policy getting more expensive as you age.
Your policy also includes a guaranteed death benefit that remains constant or increases over time. This offers peace of mind for you and your entire family because they are 100% sure that they are protected financially after your death. In most cases, the death benefit is tax-free.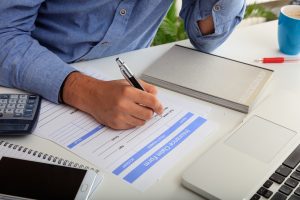 Unlike the term life insurance policy, a whole life insurance policy doesn't have an expiration date. As long as you keep paying your monthly premium, your coverage is secure, no matter how long you live.
What Are the Different Types of Whole Life Insurance Policy?
When buying a whole life insurance policy, you will have different options to choose from. They include:
Ordinary whole life insurance: Premiums remain constant for as long as you live. Your policy also accumulates cash value, but the initial cost will be higher than the same amount of term life insurance.
Limited payment whole life insurance: In this case, you pay the monthly premiums for a specific period such as 30 years or until you reach 65, but the policy covers you for your entire life. As such, the monthly premiums will be slightly higher than if the payments were evenly spread out through your lifetime.
Single premium: The policy is usually paid up after one large initial payment.
Modified premium: This allows you to pay slightly lower monthly premiums for the first five or ten years before it rises for the subsequent years.
Survivorship life insurance: This type of whole life insurance policy is also known as "second-to-die" life insurance. It covers two lives (typically married couples) and only pays out the death benefit when the second individual dies. It is good for parents who want to provide for their dependents only after both of them pass away.
Final expenses life insurance: This is perhaps the most common type of whole life insurance. It is also known as burial or funeral expenses and is specifically designed to cover end-of-life expenses such as hospital bills and burial costs.
Speak to a Licensed Life Insurance Agent Today!
Do you want to learn more about the whole life insurance policy and find out whether it is the right cover for you?  Contact us today and put your questions to an experienced life insurance expert better placed to help you.