According to reports, approximately 36.5 million Americans have lost their jobs since the outbreak of the deadly coronavirus disease (COVID-19). Unfortunately, a high unemployment rate in the US during a health crisis period can be much more challenging since close to 49% of Americans get their health insurance through their employers.
Technically, it means that about 16.2 million employees are at an increased risk of losing employer-provided health coverage in the middle of a global pandemic that has killed more than 800,000 people so far.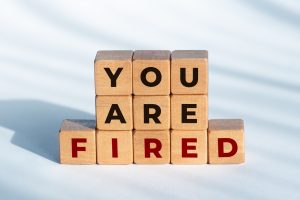 If you are among the millions of Americans who have lost their employer-provided health coverage, you don't have to despair because you may have plenty of options. However, your options depend on your age, income, and where you live.
In this article, we discuss the different options you can exploit if you lost employer-provided health insurance amid the coronavirus pandemic.
Option 1: Join Your Parent's or Spouse's Health Insurance Plan
The simplest and least expensive health insurance plan for you is joining a family member's health coverage plan. If you are eligible, you can get coverage under your partner's or spouse's plan. If you are under 26 years old, you can still join your parent's plan as a dependent.
The good thing is that nearly 90% of organizations offering health insurance to its workers also provide coverage to their spouses and dependents. The only difference is that the benefits offered to spouses and other dependents such as children are mostly half of what is offered to the principal beneficiary who is the employee.
But 50% is much better than not being covered at all. Typically, you have to request enrolment in your partner's health insurance within 30 days of losing your primary health insurance.
Option 2: COBRA Coverage
The Consolidated Omnibus Budget Reconciliation Act, commonly referred to as COBRA, is a federal government project that extends your current health insurance plan for a period of up to 18 months after you lose your job.
Employers with at least 20 fulltime employees are expected to provide COBRA coverage. The coverage is generally available to retirees and former employees as well as their dependents and spouses. Former spouses can still enjoy the benefits if they were initially covered.
Nothing changes within the 18 months if your employer provides COBRA coverage. You will continue with the same health coverage plan and enjoy the same benefits. However, from a cost perspective, COBRA coverage can be a little bit expensive to afford.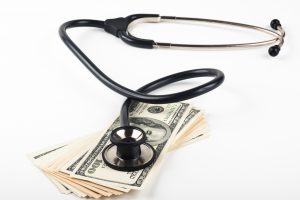 This is because before you lost your job, your employer was paying a significant portion of the plan. However, when you are no longer employed, it means you will be paying the entire amount plus an additional 2% administrative fee.
You have up to 60 days from the day you receive the COBRA notice to enroll. If you initially wave the coverage but find out that you still need it, you can always go back and enroll as long as the 60-day window period hasn't lapsed.
If you enroll into COBRA, you can't switch to another coverage plan through a marketplace until open enrollment kicks off in November or until the time your COBRA plan expires (after 18 months).
Option 3: Medicaid
The moment you lose your job and employer-provided health insurance, the first thing you need to do is check to see if you are eligible for Medicaid. If you qualify, opt in as soon as possible. Medicaid can get you a comprehensive insurance coverage virtually at no cost to your family.
Medicaid is a joint state and federal program designed to offer low-cost coverage to eligible individuals. The program has low to zero premiums and co-payments, and unlike the other plans, you can enroll at any time of the year. You can also cancel it at any time and go back to your employer-provided coverage when you land a new job.
Medicaid eligibility varies from state to state, although the federal government encourages states to give priority to low-income families, people on supplemental security income and eligible expectant mothers.
In most states, you will qualify for Medicaid if your monthly income is below $2950. If you believe you are eligible for Medicaid, be sure to contact your States' Medicaid office directly. Medicaid provides you with coverage that meets basic ACA standards, but services may be limited compared to open-market or employer-provided plans.
Option 4: Health Insurance Plans through Open-Marketplaces
If you don't qualify for Medicaid and COBRA is too expensive for you, then feel free to check out your state's health insurance marketplace options. If you lose your employer-provided health coverage (you are fired or quit), you automatically qualify for a special enrollment period.
You have up to 60 days from the day you lose employment to find a good marketplace plan and enroll in it.  However, you need to keep in mind that coverage doesn't start immediately for marketplace plans.
Most of them go into effect the first day of the month after your enrollment ends. So, if you are laid off in the first week of August and buy your marketplace plan in the second week of August, your coverage will most likely start on September 1.
Option 5: Temporary/Short-term Health Insurance Plan
If you are confident that you will land another job opportunity soon or you are moving to another country, then you should consider short-term health insurance. These plans are often cheaper than ACA compliant plans and only cover you for a limited period.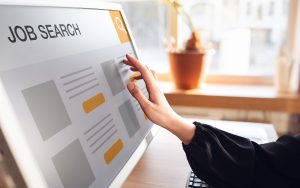 Short-term plans are designed to cover you during the transition and offer limited benefits.  With temporary coverage, you will not be eligible to receive subsidies or tax relief on your monthly premium.
Be sure to check out the regulations in your state before you proceed to purchase a temporary health insurance policy.
Contact Us Today for an Affordable Health Insurance Policy
Have you been laid off and you are in the market for affordable health coverage? We can help you find an ideal policy that suits your needs and budget.
Contact us today and let one of our experienced insurance agents take you through the process. We are always glad to help you in good and bad times!