Did you lose your employment recently or are waiting for your new health insurance plan to begin? If so, you may be wondering if there is a way you can bridge the short-term coverage gap just to be sure you are safe should the unexpected happen during the transition period.
Temporary health insurance might be the answer to your concerns because it is specifically designed to provide individuals with short-term coverage.  It can help you if you are involved in an accident or if you develop serious illness yet you don't have comprehensive health insurance.
In this post, we discuss everything you need to know before you consider purchasing a temporary health insurance plan.  So, let us dive into the details right away.
What Is a Temporary Health Insurance?
In simple words, temporary health insurance, also referred to as short-term health coverage, is a type of health insurance with limited duration. They are generally low-cost and low-coverage plans.
The insurance is available to most individuals for up to one year with an option of extending it twice. Technically, it means that you can have temporary health insurance for three years.
Temporary health insurance is designed for people who are between health plans, out of employment, or out of enrollment days and need some form of coverage until the next enrollment phase.
These plans are available year-round, and many of them offer next-day coverage. It means you can apply for your temporary health coverage today and get covered tomorrow.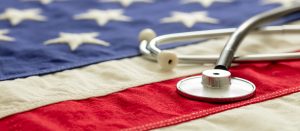 Although cheaper than conventional health insurance, coverage for temporary health insurance comes with some limitations you need to be aware of.
Furthermore, not all states allow short-term health insurance plans. California, Massachusetts, Hawaii, New York, and New Jersey are some of the states that forbid the sale of short-term health insurance.
The states of Colorado and Illinois limit these plans to six months while the District of Columbia, New Mexico, Washington, Vermont, and Delaware only allow short-term health coverage for a maximum of three months with no renewals.
How Does Short-Term Health Insurance Work?
Unlike the Affordable Care Act (ACA) plans, short-term plans do not have an open enrollment period. You can enroll anytime you feel like. Temporary plans provide coverage pretty quickly with most applicants getting coverage within two weeks. The earliest a temporary health insurance plan can take place is the next day after applying.
If you are looking for your family (spouse and children) to be included in the plan, then you can add them as dependents to your policy.
One thing you must keep in mind is that all temporary health insurance plans are medically underwritten, meaning that the insurance provider looks into your medical history before agreeing to cover you.
You and all your dependents must meet the medical requirements put in place to qualify for coverage. If you choose to renew your plan for a second year, any illness you were treated for during the first year will be treated as a pre-existing condition.
You can cancel your short-term coverage plan at any time without penalties.  Temporary health insurance can be combined with other supplemental insurance plans such as accident, vision, critical illness and dental to help round out your health coverage.
What Does Short-Term Health Insurance Cover?
Temporary health insurance coverage varies depending on the plan you choose, and the insurance provider you purchase your policy from. Since these policies aren't required to comply with the Affordable Care Act guidelines, providers customize them in different ways.
While ACA-compliant plans are required to provide certain levels of coverage referred to as "minimum essential coverage" short term plans aren't required to meet the same standards. The minimum essential coverage for ACA-compliant plans includes routine office visits, prescription drugs, maternity care, preventive care, and mental health services.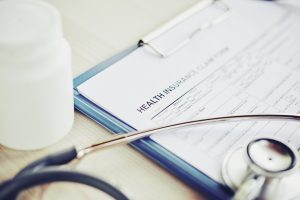 Some temporary health insurance plans will provide coverage for some of these services. Most of them provide coverage for emergency care, urgent care, preventive care, and doctor visits. They may also cover prescription drugs while other plans offer cost savings for consulting in-network providers.
The most important thing you need to keep in mind is that most short-term plans have exclusions and limitations. Therefore, make sure you read the "exclusions and limitations" information and understand it before you purchase a short-term health insurance plan.
Can You Get Temporary Health Insurance Between Jobs?
The short answer is "yes." When you lose your current job, you can get temporary health insurance to cover you as you wait for your next job.
The short-term policy can also be a good option for people waiting to be enrolled in a group plan by an employer, seasonally employed individuals and those waiting for enrollment in Medicare after retirement.
Recent graduates and those transitioning from a parent's health plan can also rely on short-term plans for emergency coverage. The primary objective is to ensure that you are always covered no matter the circumstance.
Where Can You Get Short-Term Health Insurance?
You can purchase this type of health insurance from a private insurance provider depending on where you stay.
One thing you must keep in mind is that many states across the country have created their own temporary health insurance limitations which can restrict the length of the initial enrollment term and the number of renewals allowed.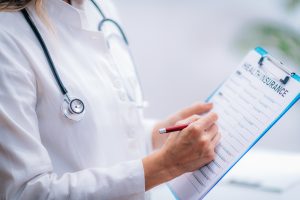 Therefore, it is essential to understand the limitations set by your state before you proceed to purchase a short-term health insurance plan.
Contact Insurance Master Today for a Short-Term Health Insurance
Experienced and licensed insurance agents at Insurance Master can answer your questions about how to get a temporary health insurance policy in your state and the limitations that exist. They can also help you apply for the best policy depending on your needs and budget.
Contact us today and let us help you compare plans for the best quote.