Over the last few weeks, we have spent a lot of time talking about life insurance and death insurance, but what about car insurance?  Who will pay for repairs when your teenage son forgets to put the vehicle in park mode and rolls into your neighbor's brand new convertible?  Or when you accidentally run into someone's fence while rushing to work?
Whether you drive a high-class car or a modest SUV, you need auto insurance because it protects you financially when the unexpected happens. When you are involved in an accident, injure someone or damage someone's property, your insurance will cater for the damage.
Other than financial protection, auto insurance is also a mandatory requirement in most states.  Basically, you cannot get behind the wheel unless you carry at least the basic liability coverage, which pays for property damage and bodily injuries of others if you are at fault in a car accident.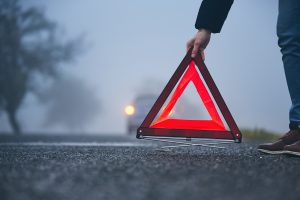 But the big question is; how much auto insurance do you really need? What factors should you consider when determining how much coverage to purchase? In this post, we help you answer these critical questions, but first, you need to understand some of the common types of car insurance coverage.
Common Types of Car Insurance Coverage
The first step in determining how much auto insurance you need is to understand the different auto insurance coverage options. Here are some of the essential components that make up "full coverage" auto insurance and some of the additional add-ons that your provider might offer.
Liability coverage: Liability coverage may help cover damages for bodily injuries and property damage to others if you are involved in an accident, and authorities establish that you were at fault. In most states, liability coverage is mandatory.
Personal injury protection (PIP): Personal injury protection covers medical and related expenses up to your pre-determined coverage limits if you or your passengers are injured in a crash regardless of who is at fault. This coverage is mandatory in a few states.
Collision coverage: Collision coverage is designed to cover damage to your own car if you are involved in an accident no matter who was at fault. Collision coverage is not mandatory in any state, but it is crucial.
Bodily injury liability: This one covers you if you hurt someone else in an accident. It is closely related to the property damage liability that covers you if you damage someone else's property in an accident.
Comprehensive insurance: The primary purpose of comprehensive insurance is to provide you with that extra coverage when involved in an accident. It covers damage to your car due to non-collision incidents such as vandalism, collisions with animals, or certain weather elements.
Gap insurance: If your vehicle is declared a "total loss" due to extensive damage, theft, or collision, comprehensive coverage will only pay out its actual cash value. The downside of this is that the actual cash value of your car factors in depreciation and will not cover the amount of money you still owe on auto loan or lease. Gap insurance pays out the difference so that you are not stuck making hefty payments on a car you no longer own.
Uninsured/underinsured motorist: Uninsured coverage protects you and your car against uninsured motorists and hit-and-run incidents. This coverage is often paired with the underinsured coverage, which protects you if you are involved in an accident with a motorist whose insurance isn't enough to cover the damages.
Classic car coverage: This is a special type of car insurance specifically designed for the unique needs of classic and vintage car collectors.
Balancing Car Insurance Rates with Your Risk
The truth is that there is no one-size-fits-all approach to purchasing auto insurance. A policy that works for your coworker or neighbor might not be ideal for you and vice versa.  The most important thing you need to keep in mind is that your preferred auto insurance coverage must offset your needs and protect your assets.
Without enough coverage, your assets will be at risk. For instance, if you are involved in an accident and the total damages amount to $100,000, but you only have $40,000 worth of coverage, you will need to raise the additional $60,000 out of pocket.  If you don't have the money in your bank account, the court may order you to sell your property to raise the money or have your salary garnished.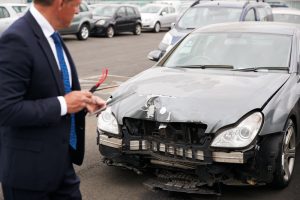 Therefore, it is always critical to evaluate your needs and establish how much money you can afford out of pocket in case of an accident when determining how much coverage to purchase.
How Much Car Insurance Is Required In Your State?
All but two states in the country require all motorists to carry a minimum amount of car insurance. Drivers who break this rule face hefty penalties and even risk losing their driving licenses if found guilty of driving without the minimum state-required auto insurance coverage.
The two exceptions are Virginia, which requires one to remit an annual payment to the state if he/she forgoes insurance and New Hampshire that requires a driver to pay up to certain limits out of pocket if you are uninsured or face strict penalties.
All other states require motorists to carry at least bodily injury liability and property damage liability coverage. Some states also require drivers to carry underinsured/uninsured coverage and personal injury protection coverage.
Choosing Auto Insurance Coverage Limits
Your state's minimum requirements are always a good starting point when choosing your auto insurance coverage limits. However, don't treat it as the end point because the state-mandated minimum barely provides sufficient coverage in case of an accident.
If your state requires you to carry a minimum of $10,000 in property damage liability and cause an accident resulting in $50,000 worth of damage, you will be forced to pay the difference out of pocket. If you don't have the cash, your assets will be seized, and your wages garnished.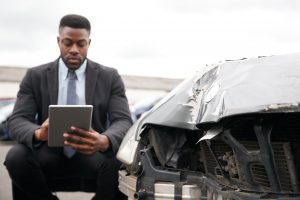 Typically, setting low coverage limits mean low premiums, but the risk is quite significant as well. Therefore, it is critical to evaluate your needs and be realistic while choosing your coverage limits.
Here is a simple guide on what you should consider when selecting the coverage limit for basic options:
Personal injury protection: When purchasing PIP coverage, avoid buying more than the state-mandated minimum if you already have separate health insurance and some form of disability insurance. This is because you will be able to cover medical expenses and lost wages, even when the worst happens.
Collision and comprehensive insurance coverage: Most auto insurance providers combine comprehensive and collision coverage into one. Generally, if your car is less than ten years old or if you don't have enough money in savings to take care of an expensive repair, you should consider getting both of them at maximum possible limits. Also, if you stay in an area prone to floods, wildfires, and other natural disasters, ensure you purchase the maximum possible limit for comprehensive coverage.
Liability insurance: Basically, you should consider buying as much liability insurance as you can afford. The bottom line is to ensure your liability coverage limit is sufficient to cover your assets (car, house, investments, and savings). If you have teens in your home who will be driving your car, be sure to increase your liability coverage even more.
Uninsured/Underinsured motorist coverage: Even if your state doesn't make it mandatory to carry this type of coverage, make sure you have it. The good news is that the uninsured/underinsured coverage is a relatively cheap addition to your car insurance policy. Therefore, you don't have to worry too much about limits.
Final Thought
Now that you know how much car insurance you need to purchase, it is time to go out there and start shopping for a policy. The best way to ensure you get the best deal is to work with an independent broker such as Insurance Master.
That way, you will work with experienced professionals who will evaluate your needs and determine the best coverage for you. Contact us today and let us help you find the best insurance policy that suits your needs and budget.