You have conducted thorough research and decided to switch from Original Medicare to Medicare Advantage. Everything seems good, and you are ready to jump ship and start enjoying the additional benefits these plans cover.
But, have you thought about what might happen when things don't work according to plan, forcing you to disenroll or change your Medicare Part C plan? Do you have an idea of how to go about it and when you can do it?
If your answer is "no," then you are in the right place. While many Medicare beneficiaries are interested in joining Medicare Advantage, most of them never think about the possibility of disenrolling from their plan and the process involved.
This blog post covers everything you need to know about disenrolling from a Medicare Advantage plan, including when you can do so. Read on to find out everything you need to know.
When Can You Enroll in Medicare Advantage?
Before we talk about disenrolling from Medicare Advantage, let us first find out when you can enroll in Medicare Part C.
So, basically, if you want to enroll a Medicare Advantage plan, you must first enroll in Original Medicare (Medicare Parts A and B). Typically, your Medicare Part B premium will still be deducted from your Railroad Retirement or Social Security retirement benefits check unless you are enrolled in a Medicare Savings Program (MSP).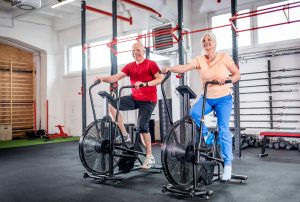 The good thing is that you can't be denied Medicare Part C enrollment due to a pre-existing medical condition such as permanent kidney failure or end-stage renal disease.
Before joining a Medicare Advantage plan, you need to ensure that you reside in the plan's service area to avoid inconvenience.
The three times you can enroll in Medicare Advantage are:
Initial Enrollment Period (IEP): This is the initial seven-month period you have when you become eligible to enroll for Medicare. The seven months start three months to your 65th birthday, include the month of your 65th birthday, and the three months after.
Annual Election Period (AEP): The Annual Election Period usually runs from October 15th through to December 7th of every year, with coverage starting January 1st of the following year.
General Enrollment Period (GEP): If you are already enrolled in Medicare Part A and want to enroll in Medicare Part B for the first time, you can do so during the General Enrollment Period that runs from January 1st to March 31st of each year. You can also enroll in Medicare Advantage between April 1st and June 30th.
To enroll in Medicare Advantage, you have to submit your application directly to the plan provider via their website. You can also call 1-800-MEDICARE or visit the Medicare.gov website for more information.
When Can I Disenroll from Medicare Advantage?
Medicare Advantage is an optional Medicare product that you buy through private insurance providers. It combines all aspects of Original Medicare plus additional benefits such as prescription drug coverage, routine dental care, vision care, hearing aid, and much more.
Individuals choose to change or disenroll from their Medicare Advantage plans for various reasons, including:
Cost.
Change in healthcare needs.
Change in offered benefits.
Relocation to out-of-service areas.
Medicare ends its contract with your current plan provider.
Your provider decides not to offer your plan any longer.
You qualify for additional services such as Special Needs Plan or Extra Help.
Disenrollment from Medicare Advantage can be either automatic or non-automatic.
1. Non-automatic disenrollment
If you decide that you no longer want your current Medicare Advantage plan, you can disenroll the same way you would do with a prescription drug plan, by:
Contacting your plan provider and request for disenrollment notice, which will be mailed to you. Once you receive the notice, you need to complete it and return it to the provider.
Faxing or mailing a written disenrollment notice that the plan holder has duly signed.
Requesting disenrollment online if your plan provider offers this option.
Calling Medicare at 1-800-633-4227.
2. Automatic disenrollment
When you have a Medicare Advantage plan and switch to another plan, you are automatically disenrollment from the previous plan.
However, before you switch plans, use the Medicare search tool to see the different options available in your area. Once you have compared the coverage plans and prices, choose a plan that best suits your needs and proceed to enroll.
When your enrollment with the new provider is confirmed, disenrollment from the old plan will be automatic. It means that there will be no breakage in your coverage.
If you have a Medicare Advantage plan, you can also switch back to Original Medicare. To do so, contact your current plan provider or call the Medicare customer care center directly.
Can I Disenroll from Medicare Advantage During My IEP?
Before you enroll in a Medicare Part C plan, you must first be enrolled in Original Medicare. Most people do this during their Initial Enrollment Period (IEP) when they first become eligible for the Medicare program.
The IEP is a seven-month period that starts three months to your 65th birthday, includes your birthday month, and extends three months after your birthday.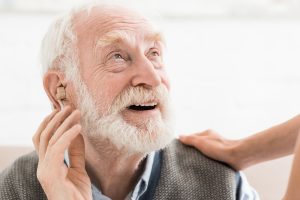 Once you have enrolled in Original Medicare, you can proceed to purchase a Medicare Advantage plan. At this point, disenrollment from Original Medicare is automatic.
You may also change from one Medicare Advantage to another during the first three months. When you switch plans, disenrollment from the old plan will be automatic.
Choosing the Right Medicare Coverage for Your Needs
There are many factors you need to consider when choosing your Medicare plan. The most critical things to consider are your health needs and budget. Take time to weigh your options carefully while keeping your current and future healthcare needs in mind.
Remember that Medicare Advantage plans offer a wide range of additional healthcare benefits but will cost more than Original Medicare.
Some of the costs you may pay upfront with Medicare Part C plans will save you a lot of money in the long run, especially on extra medical services such as dental care, routine vision care, and prescription drug coverage.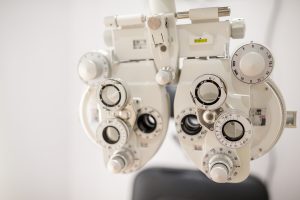 If you decide to enroll in Medicare Advantage, take time to review the plan's quality rating and whether your preferred or existing doctors are in-network. The most important step in choosing a Medicare Advantage plan is comparing plans to find one that fits your specific needs and budget.
You should also consider reviewing your prescription drug plan options to ensure all the drugs you need are fully covered. Each plan usually outlines the cost ranges for various drugs covered.  Ensure that every medication you need is covered in your preferred plan at a reasonable cost.
Summary
If you have been wondering when you can disenroll from a Medicare Advantage plan, we hope you now have an answer. Typically, if you choose to cancel your existing plan, you can always contact your plan provider directly to request a disenrollment notice.
The most important thing you need to keep in mind is that different enrollment periods may apply to switching or canceling your Medicare Advantage plan. In most cases, disenrollment from the old plan will be automatic once the new plan starts to cover you.
Do you still have questions about Medicare Advantage enrollment and disenrollment? Contact us to speak to one of our experienced and licensed Medicare Advantage experts.