Medicare eligibility for most people in the United States begins when they turn 65. So, if you are turning 65 soon, you should be preparing to join the ranks of Medicare beneficiaries.
Unfortunately, the sign up process is never easy and straightforward for most people. The lack of knowledge and proper guidance has led many individuals to make costly mistakes and miss important deadlines.
Typically, the months leading to your 65th birthday are critical because you need to make crucial decisions about your healthcare coverage. It is vital to make these decisions on time since Medicare may charge financial penalties for missing deadlines or skipping essential steps.
In this post, we discuss essential Medicare tips you need to know to get prepared. Keep reading to learn more.
Tip #1: Find Out If You Have To Do Anything At All
This might sound a bit strange, but you may be surprised to learn that you don't have to do anything when you first qualify for Medicare at 65. Typically, if you are eligible for automatic enrollment, everything will be done for you.
So, how do you know if you qualify for automatic Medicare enrollment at 65 or younger if you are disabled? In most cases, you will be enrolled automatically if:
You are receiving Social Security Administration benefits when you turn 65 years. If so, you will be enrolled in Medicare automatically the month you turn 65.
You are younger than 65 but have been diagnosed with amyotrophic lateral sclerosis (ALS). In this case, you are enrolled in Medicare automatically the month you start getting your disability benefits.
You are younger than 65, but you have been receiving Social Security Disability (SSD) Benefits for at least two years. In most cases, you will automatically be signed up for Medicare in the 25th
Tip #2: You Have a Set Timeframe to Enroll in Medicare
If you don't qualify for automatic enrollment, then you have to handle everything manually.  The very first time you sign up for Medicare is during your Initial Enrollment Period (IEP). Your IEP is usually seven months long.
It starts three months before your 65th birthday, includes the month of your 65th birthday and the three months that follow.
For most individuals, this is the best time to enroll in Medicare because you have plenty of time to do everything required. Additionally, signing up for Medicare during this period can help you avoid late enrollment penalties.
Tip #3: You Can Delay Medicare Part B
If you have been paying Medicare taxes for at least ten years, you will most likely qualify for a premium-free Medicare Part A. You can still be eligible even if you have less than 40 work credits, but your spouse has worked and paid the taxes for at least ten years.
However, you will be expected to pay a monthly premium for Medicare Part B. Medicare Part B has a monthly premium of between $148.50 and $504.90, depending on your income.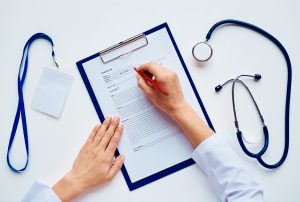 The good news is that you can delay signing up for Part B if you have other healthcare coverage, such as through a union or employer. Typically, you must qualify for a Special Enrollment Period (SEP) to avoid a late enrollment penalty if you choose to delay Medicare Part B.
If you have healthcare coverage through your current employer, you can sign up for Medicare Part A and forego Part B, especially if you still want to contribute to a Health Savings Account (HSA).
You can learn more about enrolling in Medicare while you are still working in this post we did earlier.
Tip #4: You Can Get Medicare in Two Ways
Don't be surprised.  While most people are aware of the Original Medicare (Medicare Part A and Part B), most don't know about Medicare Advantage.
Original Medicare is the traditional way of getting health coverage while Medicare Advantage (Medicare Part C) provides you with an alternative route.
Original Medicare is administered by the federal government, while Medicare-approved private insurance companies offer Medicare Advantage plans.
Medicare Advantage plans offer the same benefits as Original Medicare, but most of them include additional benefits such as prescription drug coverage and much more.
Tip #5:  You May Qualify for Help with Medicare
Are you cash-strapped and wondering how you will be able to pay Medicare premiums?  There is no need to worry because several programs offer financial assistance with Medicare premiums and other costs.
Some of these programs include;
The Medicare savings program
Medicaid
Extra help
Programs of All-Inclusive care for the Elderly
Always check out these programs even if you think you don't qualify. Other state-specific programs may also be available to you. Therefore, it is always a good idea to check with your local State Health Insurance Assistance Program office to see if you qualify for any of them.
Tip #6: Medicare Doesn't Cover Everything
While transitioning from your employer-provided health insurance coverage to Medicare, you must keep in mind that Medicare doesn't cover everything.
Typically, Original Medicare doesn't cover prescription drugs and other health items such as dental care, vision care, and hearing aids.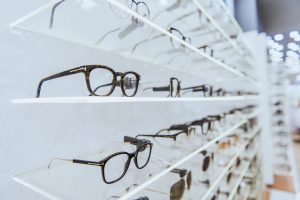 To get prescription drug coverage, you will be required to purchase a standalone prescription drug plan from an approved insurance company or go for the Medicare Advantage plan, including prescription drug coverage.
In most cases, you won't need additional coverage if you choose a Medicare Advantage plan since most of them are comprehensive.
Tip #7: Signing Up for Medicare Isn't Mandatory
Signing up for Medicare isn't mandatory, but you need to understand the repercussions if you choose to forego the enrollment.
If you fail to enroll for Medicare when you turn 65 and don't qualify for a Special Enrollment Period, later on, you may be forced to pay hefty penalties if you choose to enroll at some point in the future.
Medicare penalties can add up pretty quickly, making it too costly to afford.  Take time to think carefully and assess all your options if you want to forego Medicare. If you aren't 100% sure about your other options, make sure you enroll at 65 to avoid the penalties.
Planning Ahead Is Key
The key to signing up for Medicare effortlessly is proper planning before you turn 65. We hope these tips can provide you with the head start you need to start preparing for your healthcare coverage after turning 65.
With the right information, you can always make informed decisions.  Do you still have questions about Medicare enrollment? Contact us today to speak to an experienced and licensed Medicare agent who will guide you further.