A recent survey conducted by the Nationwide Retirement Institute found out that despite 86% of seniors being enrolled in Medicare or planning to do so, a whopping 72% wished they had a better understanding of the program.
The survey findings proved that there is a lot of inaccurate information out there about Medicare coverage.  If you are turning 65, you want to separate facts from Medicare myths. The same applies to people who are already benefiting from the program.
Typically, what you don't know or misunderstand can cost you in the long run. That is why we are here to set the record straight and separate facts from fiction.
Read on to find out some of the common Medicare myths and misconceptions.
Myth #1: Medicare Plans Are Only Available through the Federal Government
Many people believe that all Medicare plans are provided through the federal government. However, that is not true.
While Medicare is a government-sponsored program, it consists of four main parts. Out of the four parts, only two are provided by the federal government.
The four parts are Medicare Part A which covers hospital visits; Part B covers medical services; Part C, also known as Medicare Advantage; and Part D provides coverage for prescription drugs.
Only Medicare Part A and Part B, commonly referred to as Original Medicare, are provided by the federal government. Medicare Advantage and Medicare Part D plans are usually provided by Medicare-approved private health insurance companies.
It means that when you are eligible for Medicare coverage, you can sign up for Parts A and B from the government. However, in most cases, these two won't provide sufficient coverage.
To complete your coverage, you should consider signing up for Medicare Advantage that includes prescription drug coverage (Part D).
Myth #2: Medicare Covers Assisted Living and Home Care
Many seniors believe that Medicare coverage is the miracle solution for almost all of their healthcare needs, including assisted living and home care. But this couldn't be further from the truth.
Medicare coverage still has so many holes, and this one is perhaps the biggest. If Medicare covered the cost of assisted living and homecare costs, the change would reflect in the premiums.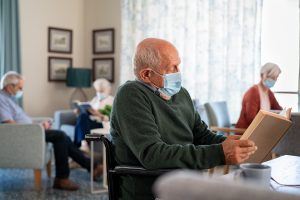 Technically, the program would become so expensive if they were to add custodial expenses as one of the covered services. Medicare only covers skilled nursing facility care, home health services, and nursing home care if it is not exclusively for custodial care.
The program doesn't cover custodial care or assisted living services. In fact, the health insurance has a comprehensive list of medical expenses that Original Medicare doesn't cover.
Medicare Myths#3: Medicare and Medicaid Are the Same Thing
While the two healthcare programs have almost similar names, they offer different services.
Medicare is specifically designed to provide healthcare coverage for individuals aged 65 and above and young people with disabilities or end-stage renal disease.
However, Medicaid is designed to provide healthcare coverage for individuals with relatively low incomes and few resources. Some people may qualify for both Medicare and Medicaid but must apply for each healthcare program separately.
If you are eligible for both Medicare and Medicaid, you can choose to enroll in a Dual Eligible Special Needs Plan (D-SNP).
Myth #4: Medicare Costs the Same for Everyone
One of the most common Medicare myths is that all beneficiaries pay the same amount of money in premiums. Well, the truth here is both yes and no.
Out-of-pocket payments for Medicare include deductibles, monthly premiums, copayments, and coinsurance. Typically, your premium for Medicare Part A depends on your tax status. You will get Medicare Part A free of charge if you paid Medicare taxes for at least ten years.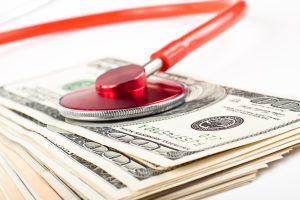 However, your monthly premium for Medicare Part B depends on your average income. While there is a standard part B premium that everyone is expected to pay, you will typically pay above the standard premium if your income is higher.
The coinsurance and deductibles for Medicare Parts A and B are the same for every individual. However, the out-of-pocket costs for Medicare Part D, Medicare Advantage, and Medigap depend on the plan and provider you choose.
Individuals with higher income will typically pay higher premiums for the prescription drug coverage (Part D).
Myth #5: You Can Enroll in Medicare Whenever You Want
This is not true.  You can only enroll in Medicare once you meet certain qualifications and within a specific timeframe.
While most people know that they are eligible to enroll for Medicare when they reach 65, most of them don't know that failing to enroll within the designated timeframe can attract hefty penalties.
Typically, seniors have a seven-month period for their Initial Enrollment Period. The seven months include the three months before their 65th birthday, their 65th birthday month, and another three months after.
If you fail to enroll in Original Medicare during this time, you will be slapped with a 10% increase on your Part B premium when you decide to enroll. The 10% increase is added to your Part B premium for every year you failed to enroll.
Similarly, every month you fail to carry creditable drug coverage (comparable to Medicare Part D), a penalty will be added to your premium when you finally decide to enroll.
Myth #6: Medicare Enrollment is Automatic
Closely related to myth #5 is the misconception that Medicare enrollment is always automatic once you turn 65. Well, the answer is both yes and no.  While some individuals are automatically enrolled in Medicare, others must sign up to start receiving benefits.
If you are already receiving Social Security Benefits when you reach 65, have Lou Gehrig's disease, or have been receiving disability benefits for at least 24 months, you are automatically enrolled in Original Medicare on your 65th birthday.
However, if none of these conditions apply to you, you will be expected to sign up for Medicare during your Initial Enrollment Period.  Ensure you gather important facts about Medicare and determine if you will need to sign up before your 65th birthday.
Myth #7: You Can't Get Medicare If You've Never Worked
Among our list of common Medicare myths, this is perhaps the most rampant. The truth is that you need at least 40 SSA work credits to qualify for Medicare Part A with no monthly premium. 40 work credits are equivalent to approximately ten years of work.
This requirement can be a big issue for individuals who have never worked, but there is a simple solution. Medicare allows you to obtain the premium-free Medicare Part A plan on your spouse's work record as long as you are 65+ and your spouse is at least 62.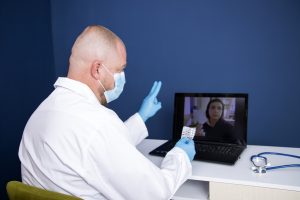 Otherwise, you will be required to pay $259 per month if you have 32-39 work credits and $471 if you have fewer than 30 work credits. As long as you have earned at least 40 work credits, you don't need to pay anything for Medicare Part A.
However, Medicare Part B and Part D have separate premiums and have nothing to do with how long you have worked or the work credits you earned.
The Bottom Line
The truth of the matter is that there will always be misconceptions about Medicare coverage. False information is spread through various platforms every second. Therefore, it is your responsibility to verify anything you hear or read about Medicare before you believe it.
Fact-checking is crucial, especially when it comes to healthcare coverage. Although understanding Medicare can sometimes be complicated, you deserved to know the facts and ignore Medicare myths.
If you are having any challenges with your Medicare coverage and wish to speak to an experienced Medicare expert, we are here to help.  We are a team of licensed Medicare professionals ready to offer professional advice and guide you on how to get the best Medicare coverage.
Talk to us today, and let us help you!