Medicare is one of the best healthcare insurance programs in the country because it provides more than 44 million seniors with the much-needed peace of mind. However, the program isn't 100% perfect, and a few Medicare complaints are common.
Some beneficiaries say that choosing a Medicare plan can be stressful, and it is not always smooth sailing even after enrolment.
Cost is one of the common Medicare complaints among seniors, with most of them saying that the costs involved can sometimes be higher than what one was expecting to pay.
There are also times when beneficiaries thought the coverage they had was enough, but that wasn't the case when faced with certain conditions.
In this post, we discuss some of the common Medicare complaints our experts come across.
Complaint #1: Medicare Isn't Settling My Medical Bills
Some beneficiaries complain that Medicare is not paying their medical bills.  Although Medicare rarely fails to settle your medical bills, it can happen for several reasons.
If you are enrolled in Medicare while you still have your employer-provided coverage, Medicare will most likely be your secondary payer.
As long you belong to a plan through a workplace with more than 20 employees, the employer-provided coverage is your primary payer. It means that Medicare will only kick in after your employee plan reaches its maximum limit.
When you leave your employer-provided plan, you or whoever manages the plan needs to notify Medicare of the change.
Sometimes, this doesn't happen promptly. So, Medicare will still think that they are a secondary payer, and they will always send the medical bill back to your provider needing to be paid.
To avoid such confusion, always inform Medicare about any changes in your healthcare coverage immediately. This way, you won't be stuck when you fall sick.
After you notify Medicare that they are now your primary payer, ask your previous provider to resubmit the claim.
Complaint #2: My Medicare Part B Premiums Are Higher
Almost all Medicare beneficiaries pay a standard premium for their Part B coverage.  However, the biggest trouble with this arrangement is that Medicare looks at your tax return from two years ago to determine your average income.
It means that recent retirees may end up paying more money in premiums because their income when they were still working was probably higher than their current income.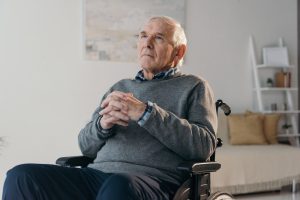 Fortunately, there is a simple solution for you. If you feel your Part B premiums are too high, yet your income is low, file a request for reconsideration with the Social Security Office.
The request is usually an appeal requesting them to lower your Medicare Part B premium. If your case is genuine, your premium will be lowered to match your current income.
Medicare Complaints #3: I'm Being Asked to Pay Medicare Part B Deductible Twice
In an ideal world, all healthcare providers clearly understand the Medicare billing process and follow it.
Typically, if you have Medicare, your healthcare provider is supposed to bill Medicare first. This should be the case even if you haven't paid your deductible. From there, you pay any portion that isn't paid by either Medicare or Medigap.
However, your provider may ask you to pay the Medicare Part B deductible upfront, especially if they are not familiar with Medicare.
If you do this, you may end up being double-billed. This may happen in two ways.
First, it may happen because your provider sent your medical bill to Medicare after you paid the deductible. In this case, Medicare doesn't know you've paid it. Therefore, they pay their portion minus the deductible amount. The provider then sends you a new bill for the deductible.
You can quickly resolve this if you have your receipts.
The second scenario occurs when you pay your Part B deductible to the healthcare provider but then visit a laboratory or specialist doctor. In most cases, the second provider bills Medicare first. Again, Medicare won't know if you had already paid a deductible.
So, when the second provider forwards their bill, Medicare will proceed to pay minus the deductible forcing the second provider to send you a bill for the remaining amount.
To resolve such a case, you need to talk to the first provider to reimburse the deductible.
Complaint #4: My Medicare Doesn't Cover Dental and Vision Care
One of the most common Medicare complaints involves dental care, visual care, and hearing aids coverage.
A significant number of seniors usually sign up for Original Medicare without realizing that these plans don't cover some services such as routine dental care, vision care, and hearing aids.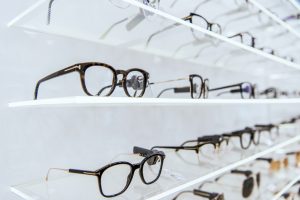 Unfortunately, these medical services are critical to the wellbeing of every senior and come at a high cost. If you require dental, vision, and hearing aids coverage, you should consider switching to Medicare Advantage.
Medicare Advantage, also known as Medicare Part C, includes coverage for the additional services since it is offered by private insurance companies approved by Medicare.
Complaint #5: My Prescription Drug Coverage Copay Is Too High
It can be pretty frustrating when you make a trip to the pharmacy to pick your prescription drugs only to be met with a much higher cost than you were expecting. Several factors may lead to such a scenario.
Prescription drug plans usually sort drugs into tiers. Typically, your copay amount depends on which tier your drug belongs to. Generic and some of the commonly prescribed drugs are categorized in the bottom tier and cost the lowest amount.
However, name-brand drugs without generic equivalents sit at the top tier and are the most expensive.
Therefore, if your prescription drug is more expensive than you expect, talk to your drug plan provider since they can explain why it is so. It could be your drug is on a higher tier, and there are no generic equivalents.
If that is the case, talk to your doctor to see if there is a similar drug in the lower tiers and if you can switch over.
Complaint #6: My Medicare Advantage Costs Are Higher Than I Expected
Medicare Advantage is an excellent alternative to Original Medicare because it covers additional services such as dental care, vision care, and hearing aids.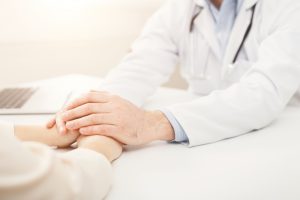 However, these plans are offered by private insurance companies approved by Medicare, and each plan has its own copay, deductible, coinsurance, and rules.
Therefore, the cost of your Medicare Advantage depends on a wide range of factors.  The prices may be slightly higher because the plan doesn't work the way you thought it would.
Helping You Navigate the Complex Medicare System
These are only some of the common Medicare complaints we come across. We know there are many more that we might not have highlighted. Medicare is a massive, complicated, and ever-changing system that can be quite confusing.
At Insurance Master, we are dedicated to helping you resolve your Medicare complaints and queries. We also help our clients find Medicare plans that suit their individual needs and budget.
Talk to us today for further assistance.