If you are shopping for the best Medicare Advantage plan, you may be wondering what the best plan for you is.
Typically, the best plan should include your primary doctor in its network and your medications on its formulary. Technically, your best plan will largely depend on your personal situation, how much you can afford, medical needs, and a wide range of other factors.
Although some online tools can help you choose a plan in your area, you still need to research to understand the different plans and what they offer.
If you are new to Medicare Advantage and don't know where to start, we are here to help you.
Read on to discover some great tips on how to choose the best Medicare Advantage plan that will suit your needs.
Understanding Medicare Advantage Plans
Before we dive deep into our discussion, it is good to understand that Medicare forbids any Medicare Advantage plan from referring to itself as the "best" plan. This is because there are different benefits, networks, and covered medications.
What may be best for you is most likely different from what your neighbor considers best for himself/herself.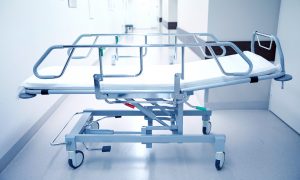 You should also keep in mind that Medicare Advantage is different from Medigap, and these plans don't replace your Medicare benefits permanently.
The only difference between Medicare Advantage and Original Medicare is that you will be receiving benefits from a private insurance company for Medicare Advantage.
Types of Medicare Advantage Plans Available
Before you start your search for the best Medicare Advantage plan, it is crucial to understand the different types of plans and what they offer. You will probably come across the following types of plans during your search:
Health Maintenance Organization (HMO) Plans
HMOs are designed to limit you to healthcare providers within the plan's network. Most of these plans have relatively lower premiums than most of the other types of Medicare Advantage plans.
Typically, you will be required to select your primary care doctor for referrals and to help coordinate your medical care.
Preferred Provider Organization (PPO) Plans
PPOs charge varying rates depending on whether the healthcare services offered are in-network or out-of-network.
In this case, the term "network" refers to a select group of healthcare providers contracted to offer medical services for a specific insurance company. PPOs may provide you with a lot of options if you want to receive out-of-network care.
Private Fee-for-Service (PFFS) Plans
These plans usually set their own payment terms with healthcare providers. You can choose your own doctor as long as he/she accepts Medicare Assignment and the PFFS's payment terms.
However, some of the plans have a provider network. You are not expected to choose a primary doctor and don't need referrals to see specialist doctors.
Medicare Savings Account (MSA) Plans
MSA plans are designed to combine your health plan with a relatively high deductible and a medical savings account.
Special Needs Plans (SNPs)
SNP plans are limited to individuals diagnosed with specific diseases such as stroke, dementia, HIV/AIDS, chronic heart failure, cancer, among others. Most SNP plans and the medical services they cover are fully tailored to suit the needs of the groups they serve.
For instance, a cancer SNP may cover the cost of visiting an oncologist and chemotherapy medications, while a chronic heart failure SNP will cover the cost of seeing a cardiologist.
With SNPs, you must get care from in-network providers except for emergency care and out-of-area dialysis. All SNPs provide prescription drug coverage.
What Factors Must You Consider When Choosing a Medicare Advantage Plan?
Below are some crucial factors you need to consider when choosing your Medicare Advantage plan:
1. Take Time to Think About What Matters To You
Most individuals tend to skip this step only to realize that they made a huge mistake.  Don't start looking at a list of insurance providers with charts and figures comparing deductibles, copays, and premiums without knowing what matters to you.
The figures won't make sense at all.  Instead, start by asking yourself what you really need out of the plan you choose.  Some of the critical things to consider include:
Keeping your doctor.
Plan availability in your area.
Choice of healthcare providers out of network.
Deductibles and copay.
Customer service.
Extra benefits.
Out-of-pocket costs.
Best value.
Medicare star rating for quality.
Availability of online resources about the plan.
Choose at least three things that matter to you most. For instance, if you have had the same doctor for ten years and don't want to change, go for a plan that offers you flexibility in choosing a provider- whether in-network or out-of-network.
2. Research CMS Star Ratings
The Centers for Medicare and Medicaid Services (CMS) have implemented a comprehensive 5-star rating system to measure the overall quality of health and drug services provided by Medicare Advantage and Prescription Drug Plans.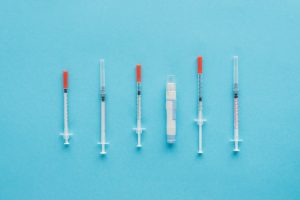 The CMS shares the star ratings and lots of additional data with the public for consumption.  This is always a good place to start when comparing different Medicare Advantage plans in your area.
To see all the available Medicare Advantage and Prescription Drug plans star ratings for 2021, visit CMS.gov and proceed to download the 2021 Medicare Part C and D star rating data.
3. Carefully Evaluate the Doctors and Hospitals in the Plan's Network
Provider networks tend to change every year and even mid-year. If you are required to visit particular hospitals or doctors, you need to ensure they are part of the Medicare Advantage plan you choose.
Not all healthcare providers accept Medicare Part C. Your long-term primary physician may accept Original Medicare, but that doesn't mean he/she will also accept Medicare Advantage.
Therefore, check with your doctor's office before you sign up with a plan to be sure you will be covered.
4. Are Your Prescription Drugs on the Formulary?
In most cases, Medicare Advantage Plans include prescription drug coverage. This is highly convenient because you don't have to purchase a prescription drug plan.
However, it is critical to check the drug formulary of your preferred plan to ensure it includes your essential medications.
Often, individuals spend a lot of time ensuring their doctors are in-network, but most of them fail to confirm if the predetermined prescription drug plan covers their medications.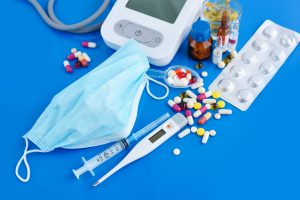 Keep in mind most of these plans have lock-in periods, and you never want to find out in January that what you thought was the best plan for you doesn't cover a $500 brand name medication you need.
In such a situation, you could be stuck paying for expensive drugs for the whole year before you can change your plan.  Therefore, it is crucial to review the formulary carefully before you sign up.
5. Consider the Plan's Maximum Out-of-Pocket Costs
Typically, you should go for a plan that has a relatively low out-of-pocket maximum.
However, if you are healthy and don't anticipate using much healthcare, you can risk a higher out-of-pocket payment if the other benefits are attractive.
6. Determine Your Budget
One of the most crucial things to consider when choosing a Medicare Advantage plan is how much it will cost you. The Medicare plan finder tool usually lists the following cost information with every plan:
In-network yearly deductible.
Monthly premium.
Drug deductible.
Copays and coinsurance.
Part B premium.
In-and out-of-network out-of-pocket maximum.
To get a rough idea of how much the plan will cost you every year, consider the deductible, monthly premium, and the out-of-pocket maximum.
Remember that any listed deductible is the exact amount of money you will owe out-of-pocket before your insurance kicks in and starts to pay for your medical services.
The Bottom Line
Many factors determine the Medicare Advantage plan you choose.  Some of the crucial things you need to consider include your healthcare needs, CMS star rating, budget, and benefits.
Consider enrolling in Medicare before your 65th birthday to ensure you don't experience costly gaps in your healthcare coverage. Take time to choose your Medicare Advantage plan, and you will definitely find something that suits your needs.
Talk to us today for expert advice and guidance on Medicare. We have a team of licensed Medicare agents always ready to help you!